Bulk Ties: $4.50 to $10.95 each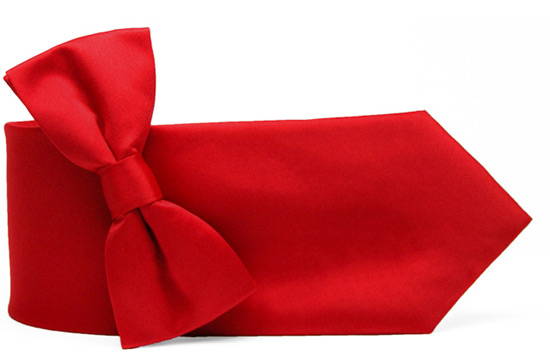 Staff Ties: Our most popular and affordable choice for employee and large group wear. Shop available styles below.
The more you buy, the more you save.
Price for 1-24: $10.95 each
Price for 25-49: $7.95 each
Price for 50+: $4.50 each
Colors can be mixed and matched to reach discount threshold.
Orders placed by 12 pm CT, Mon. to Fri., leave our Illinois warehouse the same day. Delivery times are as fast as 1 day with UPS Next Day Air shipping.
Orders $20+ are eligible for free economy shipping within the USA. Bulk orders typically arrive in less than 1 week.
Black and red are our most popular choice for large groups. But our staff ties come in a large range of other colors, from pinks and purples to blues and greens. Match your company colors or change up your uniforms for holidays attire.
Made from durable, 100% polyester that will withstand the rigorous demands of a uniform tie. The material is resistant to snags and can even be spot cleaned.
Our staff ties are ideal for employee or large group attire. The 3.25-inch width complements both men and women, and the 58-inch length is standard sized to fit most adults. New skinny staff ties are great for a trendy look.
Large quantities are kept in stock so it's easy to purchase additional ties and bow ties for new employees or replenish your existing uniforms.