Our prices are low and you're hesitant to buy. We get it. We've heard it before. But, we see the same quality ties sold for $20, $30, heck even $40+ elsewhere. Many have found us to be a great value. We think you will too, if you give us a try.
These ties are durable enough for everyday use and inexpensive enough for anyone who needs large quantities for a one-time event. We've sold millions of ties for weddings, clubs, churches, high schools, colleges, fraternity and sorority groups, choirs, traveling groups, restaurants, business conventions, sports teams, school bands and by many, many individuals. Check out our customer spotlight to get an inside look at who's wearing our ties.
We have supplied ties to many production companies and have seen our ties worn both on television and in movies, and they look great! You may think that ties worn by actors are expensive designer brands. Sometimes they are; often they are not.
Whether you need one tie or several hundred ties, we will give your order the attention it deserves and get it shipped as quickly as possible.
What is the quality of your ties?
All of our products are brand new and first quality. We stand behind the quality of our products, and we hear it over and over again from our customers that they can't believe the quality for the price paid. Our prices may be low, but quality is not. We see the same quality ties selling for $20, $30, heck even $40+ elsewhere. We don't reveal our customers, but you'd be surprised at where these ties are being worn. We have supplied ties to many Fortune 500 companies for their events as well as production studios for use in t.v. and movies.
Take a look at our reviews to see what our customers are saying about TieMart ties.
Why are your prices so low?
We are very efficient at what we do and sell a lot of ties. Our volume sold lets us price our ties for less.
What are your ties made from?
The tie material can be found on every product page under the product features. We offer ties in polyester, polyester microfiber, cotton, silk and silk-blend materials. So what's the difference?
Polyester is a synthetic material that is durable. It's more affordable than silk, but often gets a bad rap. However, polyester has come a long way from those leisure suit days. Side by side, it is often difficult to tell the difference between silk and polyester today. Next time you are in a department store, take a look at the care tags on the top designer ties. Some are silk, but many are polyester. Most of our customers (especially those ordering for a large group or staff) choose polyester ties as a durable, cost-effective alternative to silk.
Polyester microfiber is another form of polyester. Some places advertise their ties as microfiber, leaving out the word polyester. Trust us, these are still polyester ties. Microfiber is made from very thin strands of polyester, thinner and finer than strands of silk. Woven together, it makes a very soft and durable fabric.
Silk is a natural material produced by silkworms. Compared to polyester, our silk items feature a tighter fabric weave and are generally softer to the touch. Silk ties must be dry cleaned and typically cannot be spot cleaned.
What brands of ties do you sell?
When you shop TieMart, you'll find a few different brands. The majority of our ties, socks and other products are our own exclusive brands. Let's take a look.
Alexander Logan Neckwear®
Alexander Logan Neckwear was our first exclusive brand of ties, ever. You'll find this brand on a lot of our solid color ties, especially those made from polyester. These ties are durable for everyday use, but the affordable price makes them great for group wear or one-time events.
As for the brand name, it's all about family. TieMart was started by a husband and wife team, and their first grandsons were Alexander and Logan. We needed a name for a brand of ties, and thought Alexander Logan had a certain ring to it.
Regent Morris Neckwear®
Regent Morris Neckwear is our luxury brand of ties. The ties are made from silk and silk-blend materials. We don't go too crazy with the patterns, and most are traditional ties that are perfect for the office. As our wedding business expands, you'll find a few patterns we've made specifically for weddings as well.
Don't let the word "luxury" fool you. Just like the rest of our ties, we keep Regent Morris Neckwear® prices low. All ties in this line are under $25 each. Shop these same style of ties in a department store and you'll pay $60+ per tie.
So what's the meaning behind brand name? Take a look at the next package you receive from us. Your ties are shipped from our Mundelein, IL location on Morris Ave. Yep, it's the name of the street we're located on. As for Regent, it's another road located in our hometown that most of our TieMart family grew up on.
I Do Neckwear®
Weddings have become a large part of our business here at TieMart, and it felt right to create a brand specifically for this event. I Do Neckwear is our brand of wedding formal wear. You'll find groom and groomsmen neckties, bow ties and pocket squares in the season's most popular wedding colors.
We recently added men's formal clothing pieces to I Do Neckwear, including several styles of tuxedo shirts. (Look for dinner jackets coming soon!)
FamilySocks®
When we first began selling socks, we only had men's socks. As our customers began raving about our socks—Have you tried them? They're quite comfy!—they started asking for children's sizes. Made sense; we sell a lot of kids' ties. We sell women's socks too, so we wanted a brand name that represented our entire customer base. Say hello to FamilySocks.
We carry many matching items, including solid, striped and pattern ties, bow ties, scarves, boys' ties and more. We urge you to buy as many ties as you need at one time. We try to maintain our colors as much as possible, but dye lots can vary slightly from batch to batch. What we ship next month may not be an exact match to what we ship today. Additionally, because two items share the same color name, they may not be an exact color match due to different dye lots, manufacturers, etc. If you have questions regarding matching items and colors, call us at 847-566-5980.
Properly sized neckties should extend from the top of the shirt collar to about the belt area. See each age grouping below for specifics.
Men and teens: Most men and teens wear a standard 57- to 58-inch necktie and 20-inch clip-on or zipper tie. Our 61-inch and longer neckties and our 22-inch and longer clip-on or zipper ties are generally for men more than 6-feet tall or plus sized.
Women and pre-teens: Women or males in their early teens typically can wear a standard sized tie, though they may consider a narrower width (anything less than 3.5-inches). Look for clip-on or zipper ties less than 20-inches long, ideally 17- or 18-inches.
Children: We offer boys' ties in sizes starting at infant.
Clip-On Ties: We exchange more children's clip-on ties than any other age group as customers tend to order sizes too small. Use the size chart below as a guide. To ensure a proper fit, we highly recommend measuring the child from the top of the collar to the waist before purchasing.
8" Clip-On Tie:
Up to 2-years old
11" Clip-On Tie:
2- to 5-years old
14" Clip-On Tie:
6- to 10-years old
Are photo colors accurate?
The colors you see on your computer monitor or mobile device should only be used as a guide. Colors displayed on any computer or mobile device can vary, and the colors you see may be different from the actual fabric. We put a lot of effort into our photos to ensure that product colors are depicted as accurately as possible on our own computer monitors and mobile devices. However, we cannot guarantee that the colors you are seeing are the same. There is no substitute to seeing the actual fabric in person. Additionally, most companies create their own color names. Because another store uses the same color name does not mean the colors will necessarily match.
Free Color Swatches: Within the USA, free color swatches are available to help you select the correct color before you buy. Please see our color swatch page for more information.
If the color you purchase is not the correct shade, or if you need the ties in a rush and order multiple colors, we offer an easy 60-day return/exchange policy.
How are your ties packaged?
Ties are packaged individually in poly sleeves. Orders ship in recyclable bags or cardboard boxes.
If you need a box for your ties, we offer necktie gift boxes for purchase.
How can I care for my tie?
Washing Instructions
We definitely recommend checking the product care tag for instructions on cleaning your tie. Dry cleaning is recommended for most ties.
We have hand washed a white and hot pink tie from our signature line of solid ties that we ground dirt into and let set for 1 day. Using the instructions below, the ties came out looking almost as good as new.
Please note that these ties are not meant to be washed repeatedly, and instructions are only for our solid, 100% polyester neckties. For all other items, again, refer to that product care tag.
Washing instructions for our signature solid color ties:
Spray stains with a stain pre-treatment, if needed.
Hand wash in cold water.
Dry low heat, 30 minutes.
Your results may vary based on the the stain and length of time the stain has set.
Ironing Instructions
We try our best to ship ties in a way to minimize wrinkling. If your ties arrive wrinkled or wrinkle with use, following these ironing instructions:
Polyester or polyester microfiber: Use the synthetic or next highest setting. For heavy creases, move the iron on this setting slowly over the crease and it should come out shortly.
Silk: Creases in silk ties often come out by simply hanging the item overnight. For a heavier crease, iron it using the silk setting.
Where are your ties made?
All of our ties are imported from our overseas manufacturers.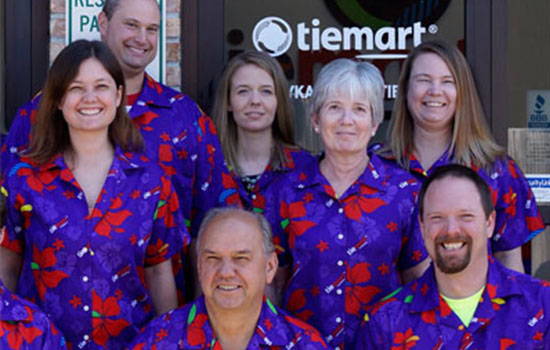 Come meet the family behind TieMart.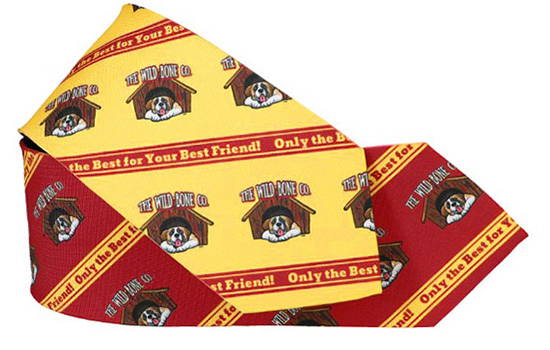 Read more from customers who chose TieMart for their custom ties.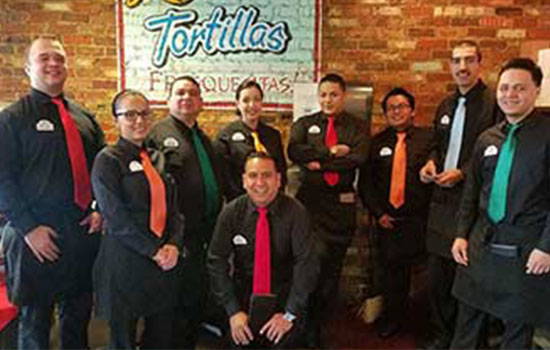 These awesome companies chose TieMart for their accessories. Come see.