Not gonna lie. We send out some pretty awesome emails here at TieMart.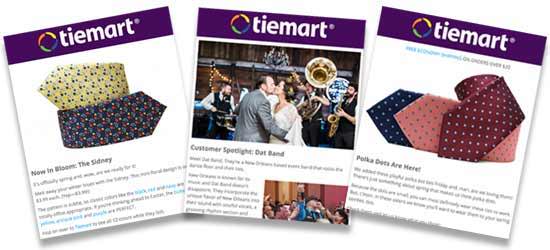 Get our emails and you'll be the first to know about:
New arrivals;
special sales;
top sellers;
funny stories from our office;
spotlights on tie-wearing customers like you;
and, every once in awhile, we have a giveaway or two!

Don't worry; we do not sell, share or abuse the information you provide us with—we hate spam, too! You will only receive email and special offers from us, and you can always unsubscribe at any time. Simply enter and confirm your email below.