The Clara Paisley
---
When you think of paisley, you probably think of a bold, colorful pattern.
Often, that's the case. But it's not with our most popular paisley tie: The Clara.
Clara is an elegant paisley. The pattern is large, but in tone-on-tone colors that keep things simple.
TieMart customers are definitely fans of this paisley for formal events like weddings. It comes in a lot of colors—13 to be exact—and styles for everyone. Standard ties, slim ties, extra long ties, pre-tied ties, bow ties, pocket squares, suspenders, children's ties. Phew!
The Clara paisley is one of our exclusive designs here at TieMart. Give it a try the next time you need to dress things up. This one's a classic.
---
---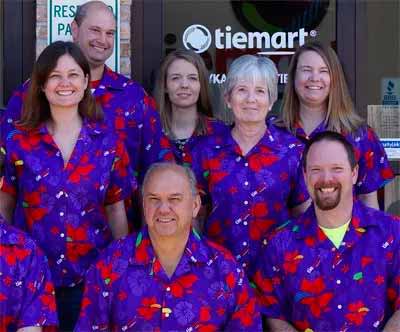 We are a family-run tie company based in Illinois. We've been in the biz since the late 90s, so by now we know a thing or two about men's fashion and accessories. Tiepedia is our lil spot on the web to share that knowledge with you.