It was almost time for Ari's Bat Mitzvah and Amanda wanted a special tie for the day. Come see the custom tie we created using her daughter's artwork.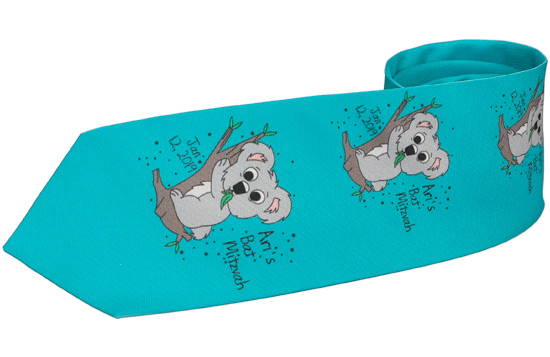 Amanda's wanted her son Ari to wear a meaningful tie for his Bat Mitzvah.
She commissioned the help of her daughter and they got to work on a fun, lighthearted design.
Now she just needed to find a way to create the Bat Mitzvah tie.
Amanda sent us her daughter's artwork and hoped we could place it near the tip of a necktie.
We created free digital samples, trying out a few shades of blue for the tie. Light blue, turquoise, mermaid.
Amanda was thrilled with the design and chose a color, but wondered if we could repeat the artwork up the length of the tie.
We sent a revised digital sample, which Amanda quickly approved.
The next step was creating the tie, which we did via dye sublimation. We printed the design and then used a heat press to permanently adhere it to a necktie. Once complete, the design looked like it was always part of the tie's fabric.
Custom Ties By TieMart
We'd love to create custom ties for your artwork and photos, even if you only need one! Custom ties are created in our Mundelein, IL warehouse.
To get started, send us your original artwork on our custom tie page. We'll put your design together and send you a free digital sample to approve.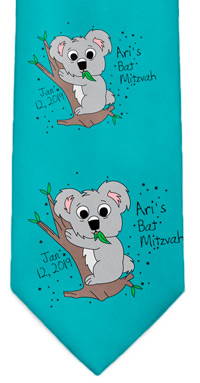 Learn more about designing custom logo ties with TieMart.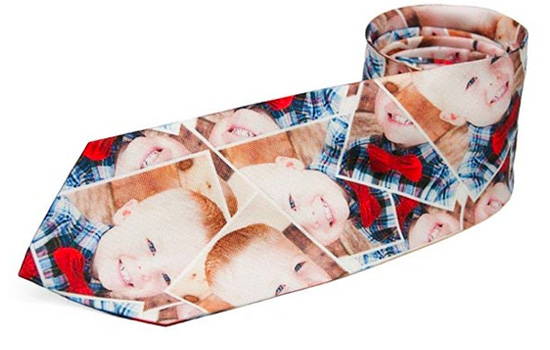 Create a one-of-a-kind custom photo tie with TieMart.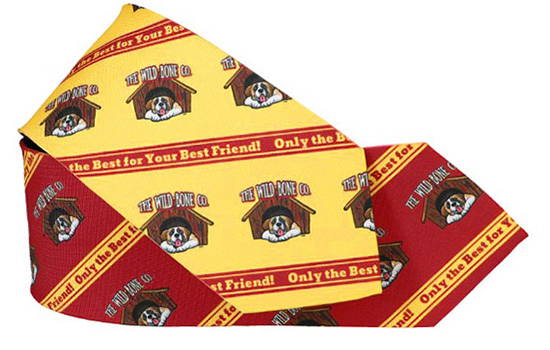 Read more from customers who chose TieMart for their custom ties.