Looking for a one-of-a-kind graduation gift? So was Marena. Come see the custom tie we created for her son's college graduation.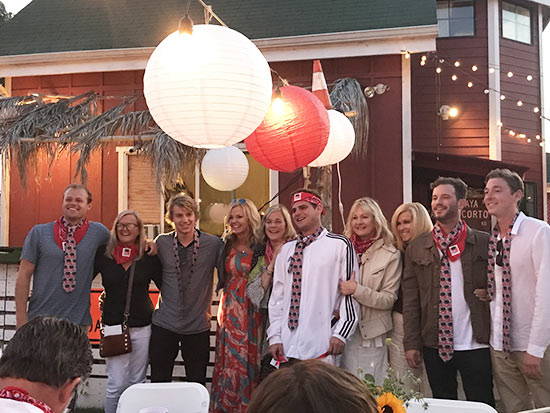 Marena was looking for the perfect graduation gift for her son and his roommates.
She sent us artwork of the Red Barn, a housing complex where her son lived for three years at the University of California Santa Barbara.
We created two designs for Marena to choose from with the artwork provided. The first was a traditional striped tie in blue and red with the logo at the bottom. It looked great, but was a more conservative choice.
For our second design, we went with a repeating pattern. The red, white and black colors in the artwork really popped in this layout. We really liked this one.
Marena agreed and ordered five custom ties for gifts. According to Marena, the ties were a huge hit and everyone absolutely loved them.
Custom Ties By TieMart
We'd love to create custom ties for your next gift! We can quickly create custom ties—with no order minimum—using dye sublimation in our Mundelein, IL warehouse. The design is permanently printed and pressed onto a pre-manufactured necktie.
To get started, send us your artwork on our custom tie page. We'll create your design and send you a free digital sample to approve.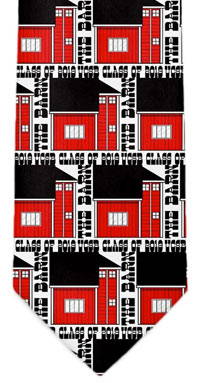 Learn more about designing custom logo ties with TieMart.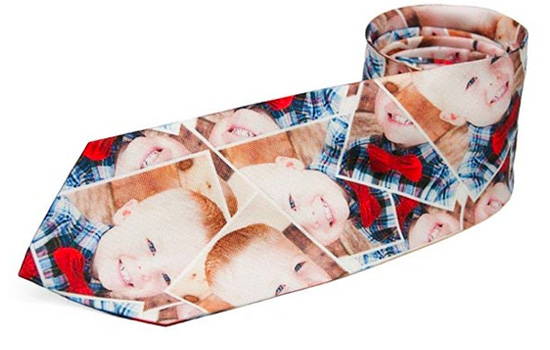 Create a one-of-a-kind custom photo tie with TieMart.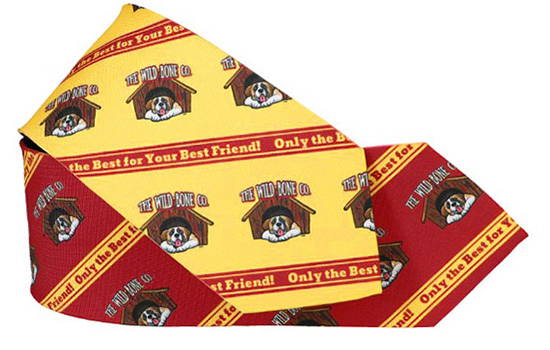 Read more from customers who chose TieMart for their custom ties.