The Wild Bone Company wanted a fetching design for a logo tie. Come see the two custom ties we created.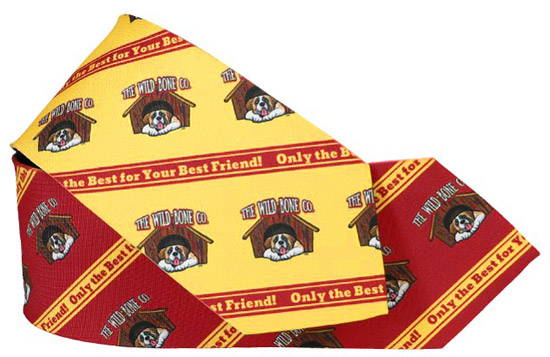 When the natural dog treat brand The Wild Bone Company was looking for custom logo ties, they wanted a striped design that could incorporate their logo and the slogan, "Only the Best for Your Best Friend!"
Our custom logo design 11 was a perfect fit for their envision.
When it came to color, The Wild Bone Co. suggested a yellow or gold. We selected a golden yellow shade from within their company logo, and then sampled a burgundy shade from the logo for the stripe.
The combinations of the two colors with the logo looked great. So much so that, as a second option, our design team inverted the colors. A golden yellow stripe on a burgundy background.
The New Holland, PA based company was thrilled with both designs. They needed 10 ties total, so they decided to split things up and order 5 in golden yellow and 5 ties in burgundy.
Custom Ties By TieMart
Looking for custom ties for your business? Let us help! We can quickly create custom logo ties—with no minimum order. Our design team can select the perfect colors and design to make your brand pop. Custom ties are made using dye sublimation in our Mundelein, IL warehouse. The design is permanently printed and pressed onto a pre-manufactured necktie. For less time-sensitive orders of 50 or more ties, custom ties can be manufactured from scratch as well.
To get started, send us your logo on our custom logo tie page. We'll create your design and send you a free digital sample to approve.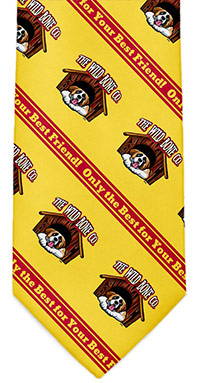 Learn more about designing custom logo ties with TieMart.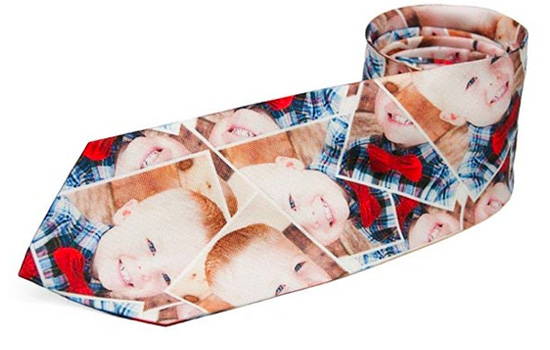 Create a one-of-a-kind custom photo tie with TieMart.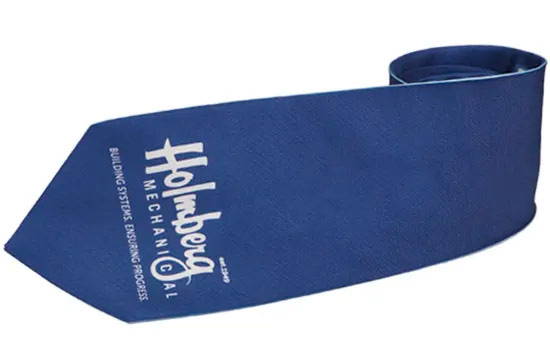 Read more from customers who chose TieMart for their custom ties.