Come see the original artwork this violin teacher wanted on a custom tie. Quite frankly, you're going to love it.
It's always fun to open a custom tie request and see what we'll be creating next.
What we weren't expecting was a sketch of a hot dog playing a violin.
If you've taken violin lessons, you probably know where this is going.
This custom tie request was for a violin instructor who teaches his young pupils the Mississippi Hot Dog. (Say Mississippi Hot Dog to the tune of Twinkle, Twinkle, Little Star and you now know it, too.)
Larry sent his original artwork to us and asked that we place it at the base of the tie, just like Design 1 from our custom logo ties. As he was open to suggestions, we helped select the background color of the tie. A light blue that would be easy to match.
The result was a lot of fun and one his students would really like, too.
Custom Ties By TieMart
We'd love to create custom ties for your artwork and photos, even if you only need one! Custom ties are created in our Mundelein, IL warehouse using dye sublimation. The design is permanently printed and pressed onto a pre-manufactured necktie.
To get started, send us your original artwork on our custom tie page. We'll create your design and send you a free digital sample to approve.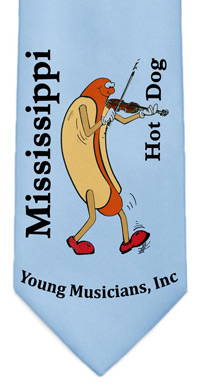 Learn more about designing custom logo ties with TieMart.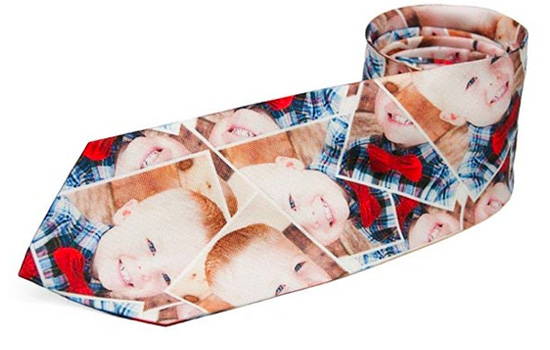 Create a one-of-a-kind custom photo tie with TieMart.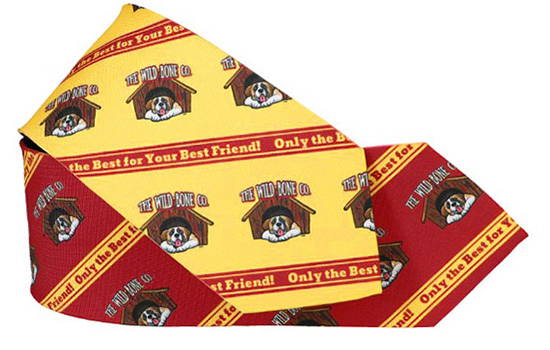 Read more from customers who chose TieMart for their custom ties.