2019 Color Of The Year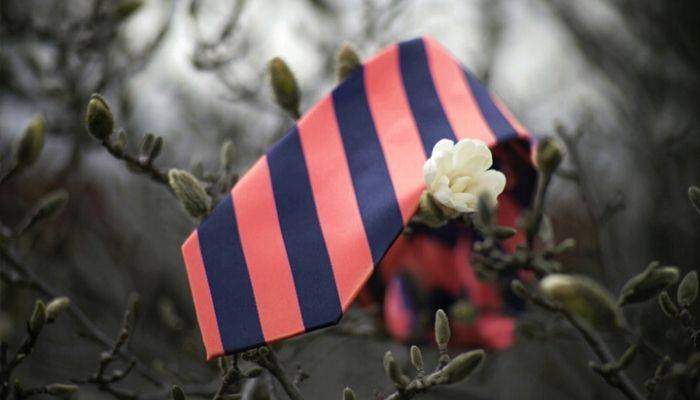 ---
Every year, leading color experts release a color of the year. When they do, we start to see that color pop up everywhere: Fashion, marketing, home decor, weddings, even paint colors.
The 2019 color of the year is…drum roll, please…coral! Here at TieMart, we're kind of coral pros. This energetic peachy/pink shade has been one of our top wedding colors for the past 5+ years. From ties to socks, our product lines are full of coral!
If you think you can't pull off this lively shade, think again. Coral can stand on its own, but you can tone it down by pairing it with the classic colors already in your closet. Personally we love it mixed with navy or gray. As cold temps linger, for a more trendy look pair coral with a rich, dark green like forest or hunter. As we head into summer, brighten coral up with seafoam, turquoise or light yellow.
Ready to get on the coral bandwagon, gentlemen? Here are a few of our favorite men's coral ties and accessories.
TieMart is an online retailer of men's neckties, bow ties and other accessories. A wide selection of pattern ties are available at TieMart, including popular paisley ties for weddings, traditional plaid ties for the office and collegiate two-color striped ties for graduation or school uniforms. And, yes, if you really want to put your face on a tie, it's possible with a custom photo tie. TieMart ties are affordable and ship quickly from their Midwest location.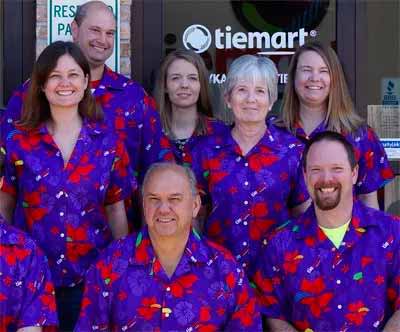 We are a family-run tie company based in Illinois. We've been in the biz since the late 90s, so by now we know a thing or two about men's fashion and accessories. Tiepedia is our lil spot on the web to share that knowledge with you.