Usually, a custom tie order starts with a potential customer searching the internet for custom ties. Our next custom tie spotlight happened differently. In fact, we found the customer.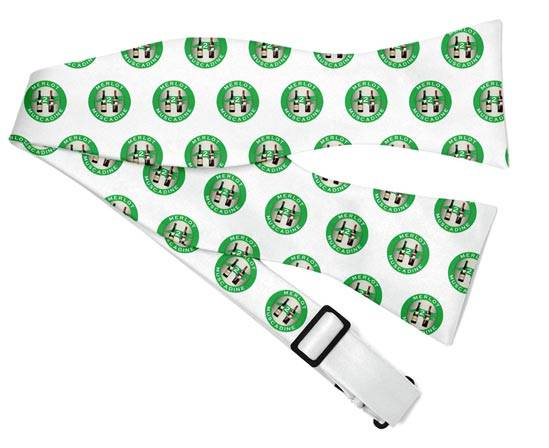 One May afternoon, the TieMart team was scrolling through Instagram and came across a user with an awesome bow tie collection (and a love of wine). A short conversation led to @merlot2muscadine (aka Arthur) browsing our bow ties and custom ties on TieMart.
Fast forward a few weeks and it was time to start thinking Father's Day. Arthur's wife and daughter were doing just that when they reached out and asked us to create a custom bow tie with the Merlot2muscadine logo. They wanted to repeat the circular logo across the bow tie's fabric.
We put together a free digital sample of the design on a self-tie bow tie. It was just what they wanted.
It was time to get started. We made the bow tie via dye sublimation. We first printed the design and then used a heat press to permanently adhere it to a bow tie. Once complete, the design looked like it was always part of the bow tie's fabric.
Arthur was presented with the bow tie on Father's Day. He thought it was "incredible" and a great Father's Day gift.
Custom Bow Ties By TieMart
We'd love to create custom bow ties for your next special event, even if you only need one! Single orders of custom neckties and self-tie bow ties are created in our Mundelein, IL warehouse using dye sublimation. The design is permanently printed and pressed onto a pre-manufactured tie. Any style of custom bow ties can be manufactured from scratch in quantities of 50 or more as well.
To get started, send us your logo or photo on our custom tie page. We'll create your design and send you a free digital sample to approve.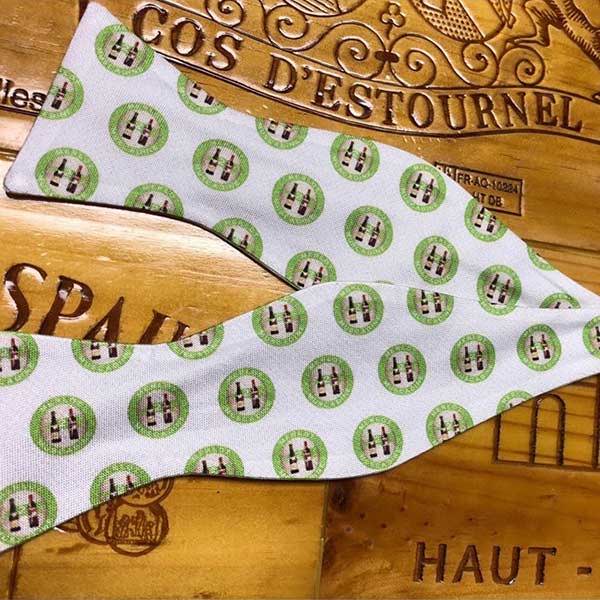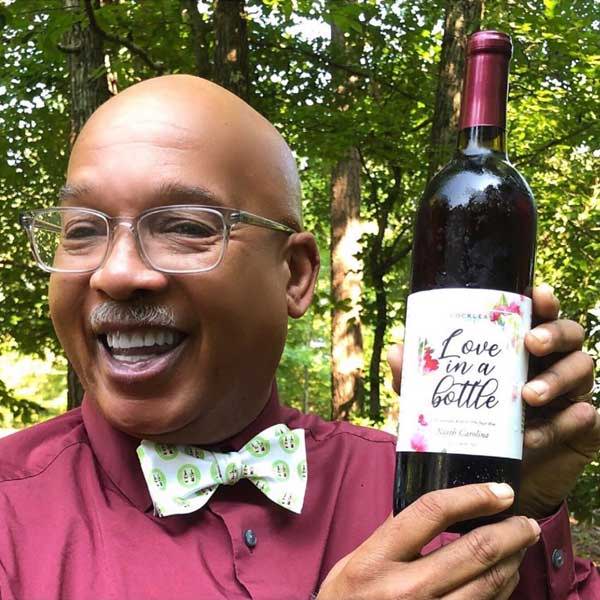 Learn more about designing custom logo ties with TieMart.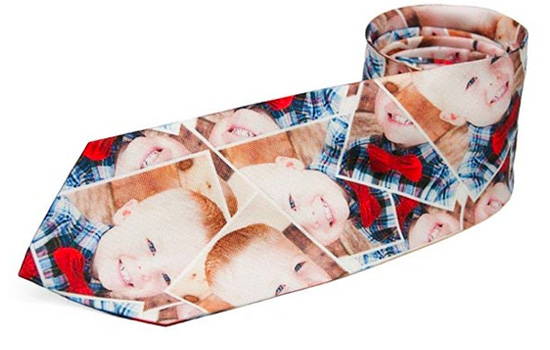 Create a one-of-a-kind custom photo tie with TieMart.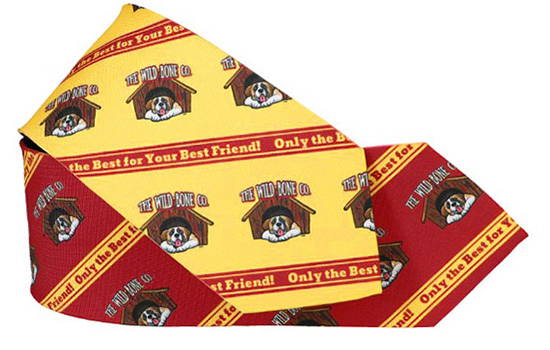 Read more from customers who chose TieMart for their custom ties.