April came to us with an amazing photo she wanted on a tie. Check out the photo tie we made for her son's awards banquet. (Teaser: That's her son on the tie!)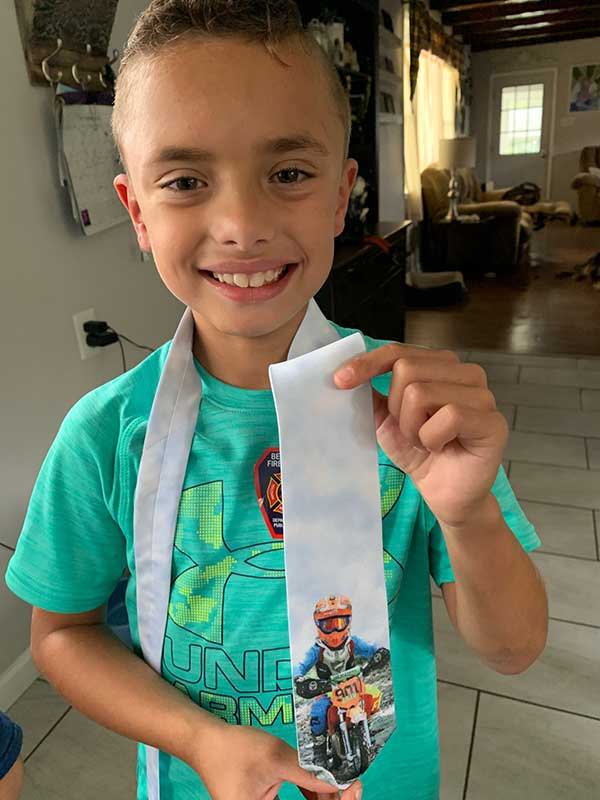 April's 8-year old son is a racing champ. He's only been racing for 3 short years and he's already 2nd overall in his class.
With an awards banquet just around the corner, April wanted him to wear a tie with a photo of himself racing.
Originally, she envisioned the photo placed near the bottom of a plain white tie. We created this design for her to see, but we had other ideas, too.
With a little bit of design magic, we removed the woods from the photo and replaced it with blue sky and clouds instead. The sky ran the length of the tie, making it look like one giant photo.
April was THRILLED when she saw the digital sample.
"Omg!!!!! Exactly what I want!!!!" She said.
We were ready to create the tie via dye sublimation. We first printed the design and then used a heat press to permanently adhere it to a children's size necktie. Once complete, the design looked like it was always part of the tie's fabric.
April couldn't wait to see her son's face when she gave him the tie. Needless to say, he loved it, too.
Custom Ties By TieMart
We'd love to put your favorite photo on a tie, even if you only need one! Custom photo ties are designed in our Mundelein, IL warehouse. Our in-house designers will work with you to create a one-of-a-kind personalized tie. Men's and children's sizes are available.
To get started, send us your photo on our custom photo tie page. We'll put your design together and send you a free digital sample to approve.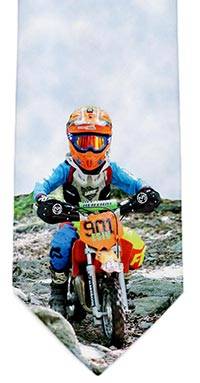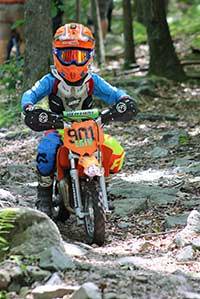 Learn more about designing custom logo ties with TieMart.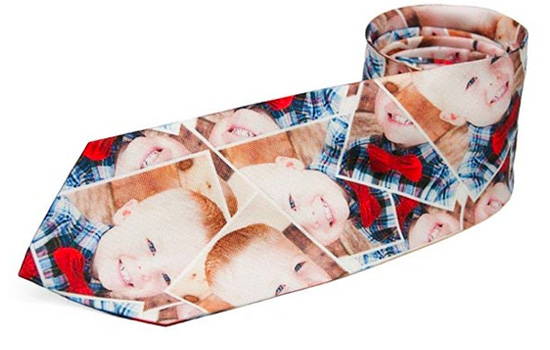 Create a one-of-a-kind custom photo tie with TieMart.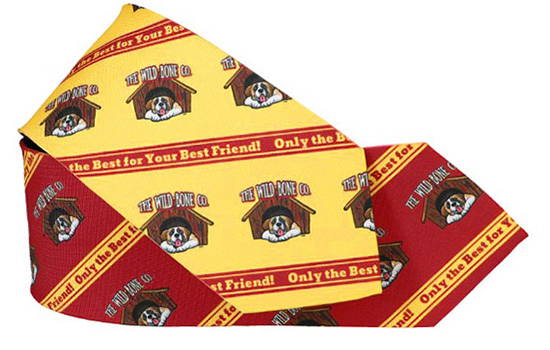 Read more from customers who chose TieMart for their custom ties.