Customer Spotlight: Phil Sandoval's Mexican Restaurante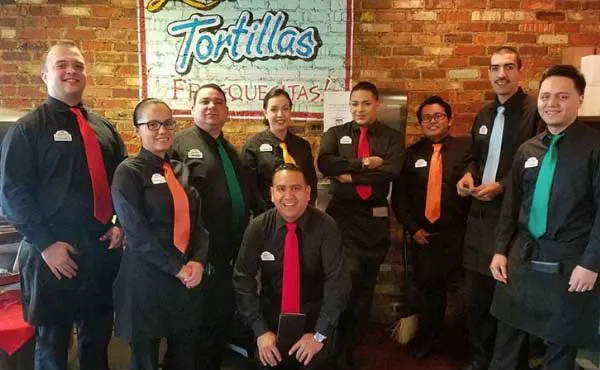 ---
When you think tacos, you probably don't think ties. Unless you've eaten at Phil Sandoval's Mexican Restaurante in Huntsville, AL.
Phil Sandoval's has been buying ties from us for as long as we can remember. The servers wear brightly colored solid color ties that complement the restaurant's lively atmosphere.
The food at Phil Sandoval's goes above and beyond the traditional Mexican fare. They offer highly-rated menu items like the Acapulco Chicken Nachos (grilled chicken and refried black beans topped with RASPBERRY chipotle sauce, diced pineapple and melted Chihuahua cheese) and Mambo Taxi Margaritas (Phil's frozen margarita swirled with Yago Sangria wine).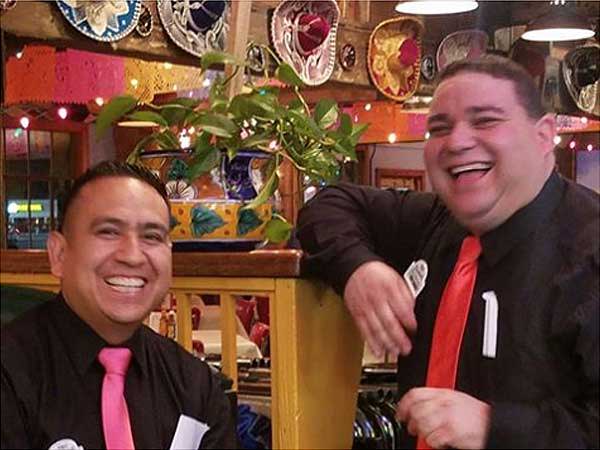 Check them out if you're ever in their neck of the woods. (Did you know Huntsville is also home to the U.S. Space and Rocket Center?)
Is it lunchtime yet?
Phil Sandoval's Mexican Restaurante
6125 University Drive E-18
Huntsville, AL 35806
www.philsandovals.com
Find Phil Sandoval's on Facebook
TieMart sells affordable, quality ties to many industries, including restaurants. They keep large quantities in stock at all times. Styles of their most popular ties, including many skinny ties, are never discontinued. This allows restaurants to confidently order the same ties year after year, without having to worry about changing waitstaff uniforms.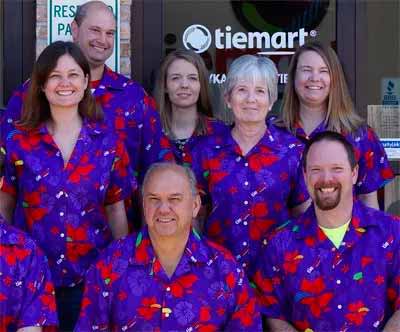 We are a family-run tie company based in Illinois. We've been in the biz since the late 90s, so by now we know a thing or two about men's fashion and accessories. Tiepedia is our lil spot on the web to share that knowledge with you.