Pocket Square Cleaning And Care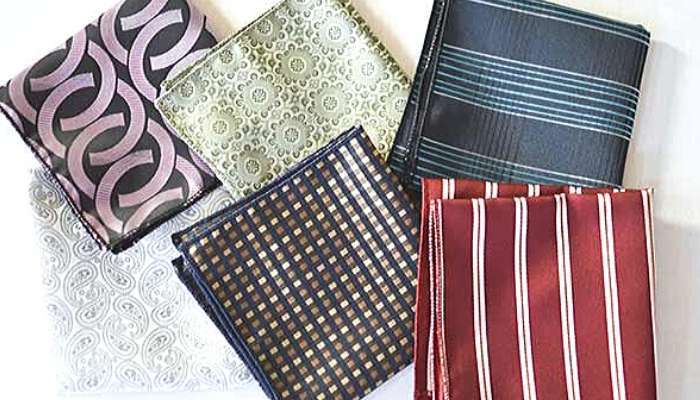 ---
A pocket square can add a touch of class to any suit, but it can't do it all by itself. You have to hold up your end of the bargain. That means keeping your pocket squares clean and well cared for.
The way to go about cleaning and caring for your pocket squares depends heavily upon the fabric they're made of. Here are some easy to follow guidelines for five of the most common pocket square fabrics.
Silk pocket squares, while fantastic looking, are more of a challenge to care for. Silk is a delicate fabric and should never be machine washed or dried. For best results they should be taken to the dry cleaner.
If you want to clean silk pocket squares yourself, they'll need to be hand washed and dried. Wash them in cold to lukewarm water and only use a little bit of soap.
To dry, roll your pocket squares in a towel, pressing them gently to soak up the water. Then, lay them out to air dry, making sure they are not exposed to a direct heat source or sunlight.
It's ok to iron your silk pocket squares on low heat, but it's smart to take special precautions when you do. Your best bet is to cover the pocket square you're ironing with another piece of fabric so it doesn't make direct contact with the iron.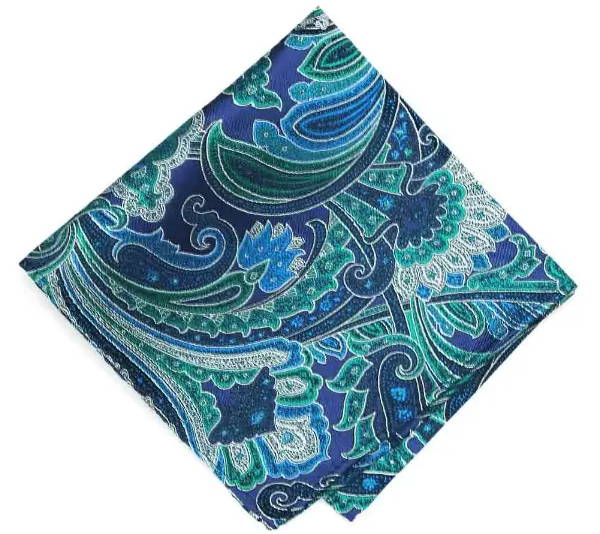 Blue Velvet Sergeant Paisley Silk Pocket Square
Polyester is a very durable fabric making cleaning not too much of a chore. It's safe to be machine washed and dried, though some prefer hand washing and air drying to avoid shrinkage.
Use the permanent press cycle when machine washing polyester and never use bleach. Machine dry polyester pocket squares at a low temperature to avoid shrinking.
Polyester is a convenient fabric in that it doesn't usually require ironing. If you have to iron it, be sure to use a warm iron but not one that is extremely hot. Polyester can scorch and melt when exposed to very high temperatures.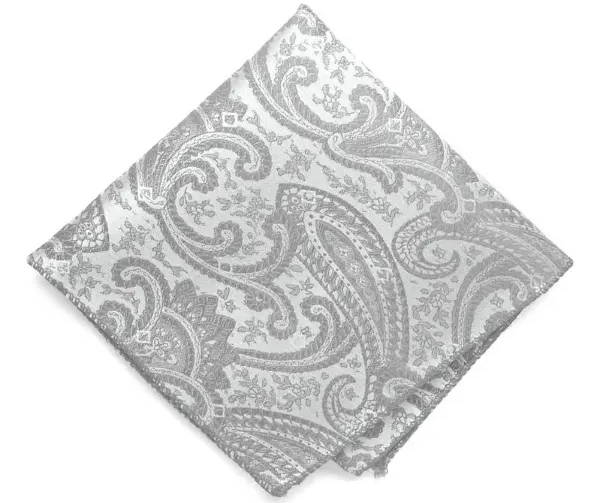 Mercury Silver Clara Paisley Pocket Square
Cotton is the easiest fabric to wash because it can withstand high temperatures making it safe to throw in the washer. Plain white cotton squares should be washed at around 140°F and colored squares at about 104°F.
White cotton can be bleached, which gives you another stain fighting option. Bleaching is riskier with colored pocket squares and should be avoided or done with caution.
Cotton is also dryer safe, but squares that aren't plain white should be dried at lower temperatures.
Cotton does have a tendency to wrinkle but luckily can be ironed at a high temperature.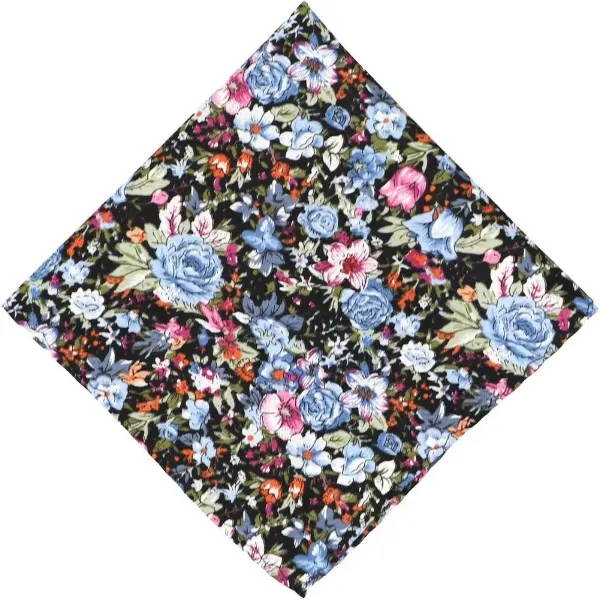 Maywood Floral Cotton Pocket Square
Cleaning wool pocket squares is very similar to cotton. Proceed with the same caution. Hand wash, air dry and iron at a medium temperature.
One unique aspect of wool is that it is particularly vulnerable to the common clothing moth. Applying moth proofer to the area where your wool pocket squares are stored is a smart decision if you want them to last.
Sandy Brown Illustrator Stripe Silk/Wool Pocket Square
Linen is also a fairly simple fabric to clean. It can be washed following the same guidelines as cotton.
Unlike cotton, linen squares shouldn't be put in the dryer. You're better off letting them air dry. Plain white linen can be dried outdoors in the sun.
As a very light fabric, linen easily creases and wrinkles, meaning it will need to be ironed frequently. Linen can be ironed at high temperatures, much like cotton. Iron your linen pocket squares while they are still damp, using plenty of steam.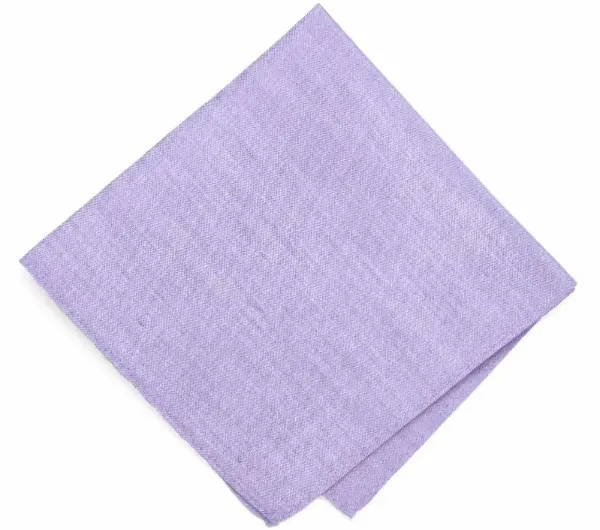 Purple Regency Linen/Silk Pocket Square
TieMart is an online retailer of men's neckties, bow ties and other accessories. A wide selection of pattern ties are available at TieMart, including popular paisley ties for weddings, traditional plaid ties for the office and collegiate two-color striped ties for graduation or school uniforms. And, yes, if you really want to put your face on a tie, it's possible with a custom photo tie. TieMart ties are affordable and ship quickly from their Midwest location.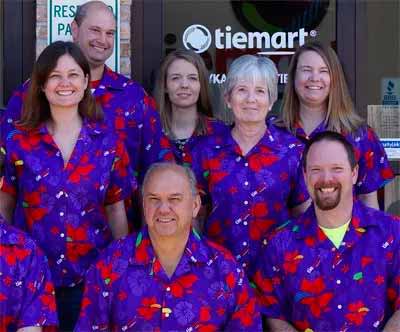 We are a family-run tie company based in Illinois. We've been in the biz since the late 90s, so by now we know a thing or two about men's fashion and accessories. Tiepedia is our lil spot on the web to share that knowledge with you.