Colleen and Rob's Serene Blue Wedding
---
Colleen and Rob met online in 2019. Two years later on a beach vacation (with extended family) Rob popped the question. It was a yes, of course, and the couple spent the next year planning their dream wedding.
With the location and date set—Mount Joy, PA and April 9, 2022—it was time to select wedding colors. The couple knew the weather would be unpredictable given their wedding date. (In Pennsylvania, anything from snow to unseasonable warmth is possible in early spring.)
Colleen and Rob decided upon white, sky blue, and navy blue for their wedding colors. Simple and versatile for whatever forecast the day would bring.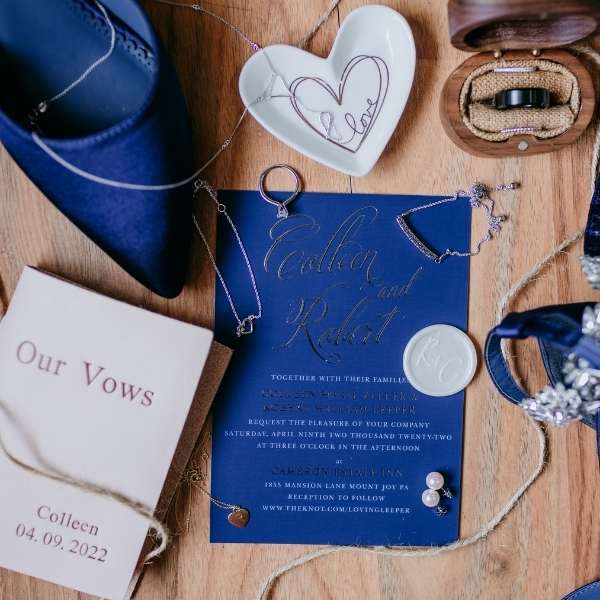 The couple began searching online for affordable ties to match their blue bridesmaid dresses. This led them to TieMart and their free color swatches. TieMart mailed an assortment of light and dark blue fabric color samples, one of which was ultimately what the groomsmen would wear. (More on that color in a bit.)
Finally, Colleen and Rob's wedding day arrived and they were correct to question the weather. Rain moved the ceremony indoors. Despite the surprise, their wedding day was everything they could have dreamed of, starting with a relaxing breakfast for two and ending with dancing well into the night.
Of course, a lot happened between morning and midnight. After breakfast, Colleen and Rob took time to get ready with their wedding parties. The six groomsmen and three junior groomsmen put on slim-width serene ties to match the bridesmaids' dresses. (They guys also wore navy blue socks from TieMart, which matched their suits perfectly.)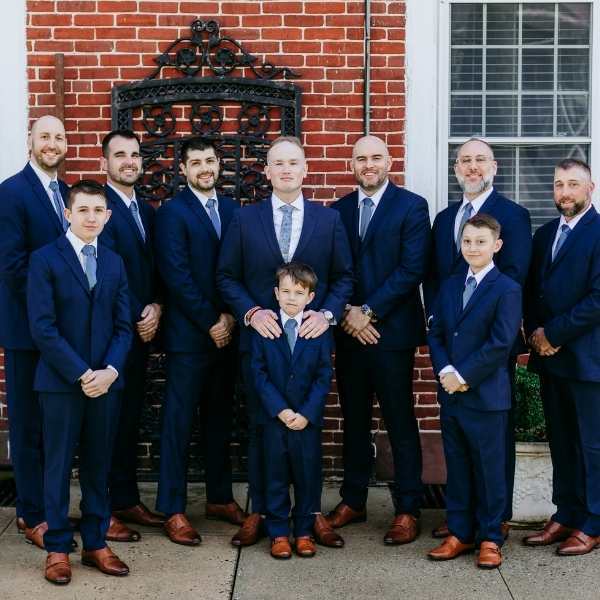 To set his look apart and "for a little extra fun," Rob wore a blue floral tie on his wedding day. The multiple blue shades in the necktie pattern coordinated with the wedding, while the modern 2.5-inch width matched the size of the groomsmen's ties.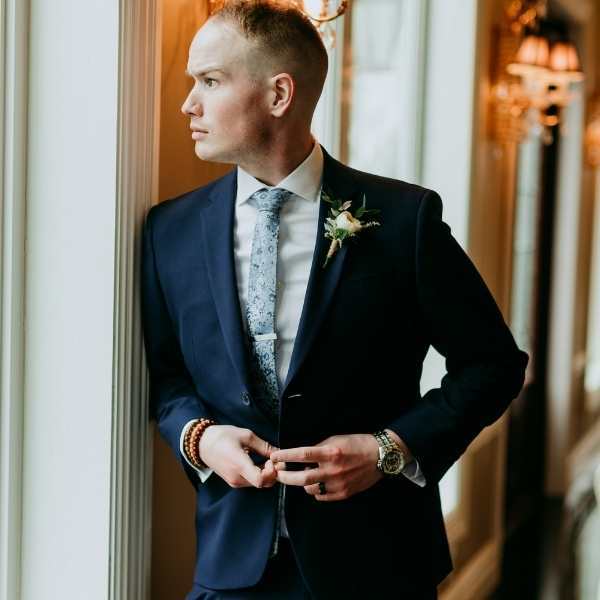 Once ready, a break in the rain allowed the couple to have their first look outdoors, followed by their formal wedding portraits and, finally, the ceremony.
Even with the new indoor location, a touch of the outdoors found its way to the wedding. A cardinal sat outside a window during the entire ceremony, which Colleen and Rob credited as a sign from their late grandmothers.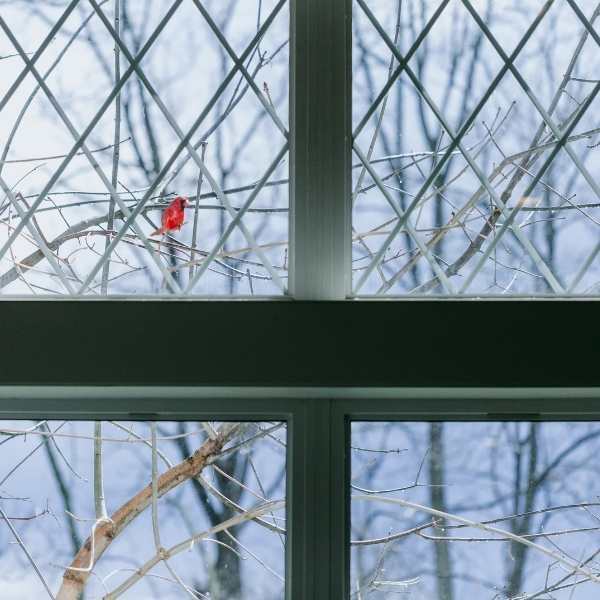 After saying their I Dos, post-ceremony activities included cocktails, a six-course meal, dancing and basking in that newlywed glow.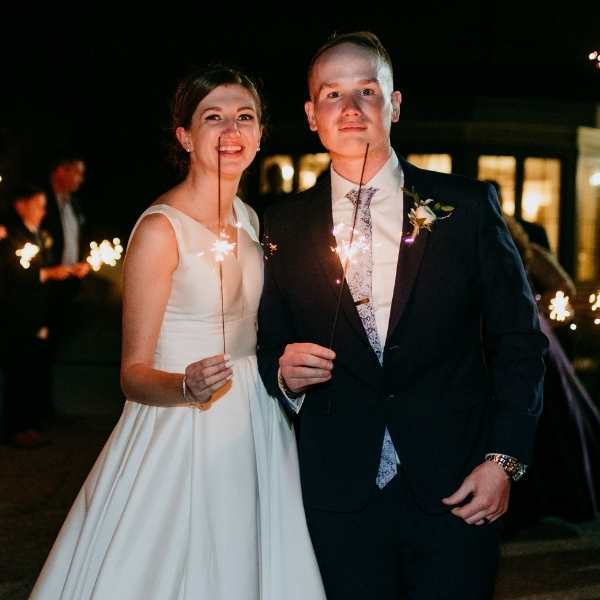 Congrats, Colleen and Rob!
TieMart offers budget-friendly wedding ties in a huge range of colors and patterns, including many popular shades of blue wedding ties. You'll find accessories for your entire wedding party, from the groom and groomsmen to junior groomsmen and ring bearers. Match your wedding colors by requesting free fabric color swatches today.
(Special thanks to Colleen, Rob and Madi B Photography for use of the wedding photos.)