Tie Trends: Ankle Ties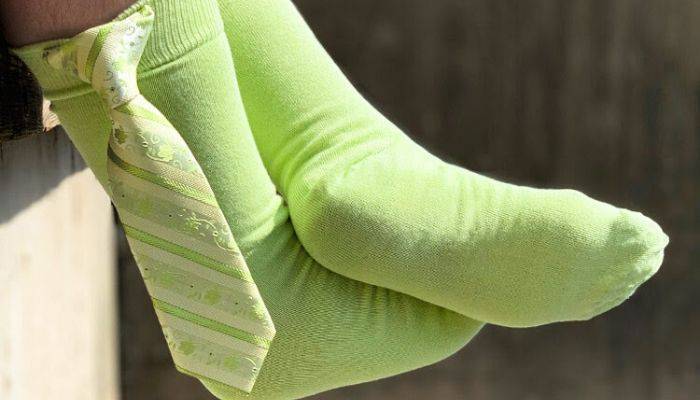 ---
Are you still walking around in plain, old, boring socks and shoes? Have you ever felt that your ankles could do so much more?
Then get ready for this hot new trend!
Here at TieMart we stay up to date with the latest fashions for you. And we are loving what has just hit the streets: Ankle ties! You heard that right, ankle ties!
You guys, we are so excited for this new trend. Ankles have seriously never looked so good!
So you're asking yourself, "What in world are ankle ties?" Well, it's just as it sounds: Ties worn around your ankles!
If you don't follow fashion as closely as we do, you might be wondering...why?
But think about it. We wear watches and bracelets on our wrists. Don't your ankles deserve a little love, too? Ankle ties take your lower legs from plain and tame to dressed and impressed!
Our inventory is stocked and ready for this new trend. In fact, Tiemart has been named the #1 seller of ankle ties by the Ankle Academy of America. What an honor!
So, you're a fashion-forward kind of guy or gal and ready to try out ankle ties. Here's a few tips for selecting your ankle ties:
Unless you've got some honking hooves, our boys' ties are perfect fit for your feet. And they are available in over 250 colors and patterns—something for every outfit! Since most of our boys' ties are available in a men's size as well, you can even match your necktie to your ankles.
For those of us over a certain age, tying a tie way down on your leg can take some bending and stretching that can be quite difficult. Luckily, we have a wide selection of boys' clip-on ties so you can simply reach, clip and go!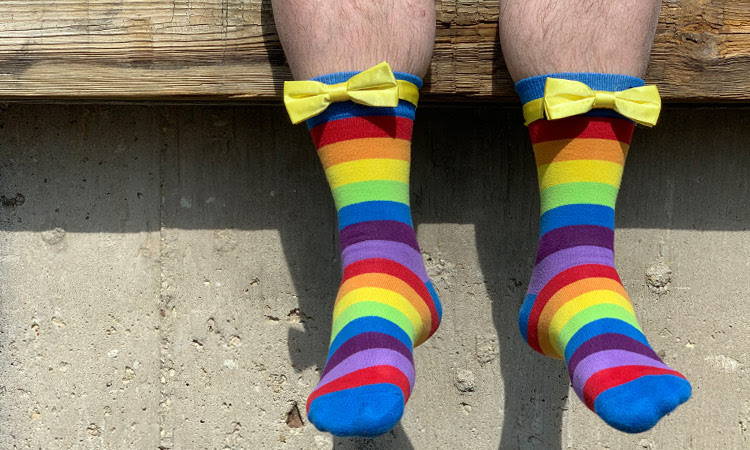 For extra special occasions—weddings, prom, formal events, etc.—upgrade your ankles to a bow tie with our great selection of boys' bow ties. You'll have the fanciest feet in town!
And, last but not least, don't forget that this isn't a one-ankle show. If you have two ankles, buy a tie for each!
APRIL FOOLS!
TieMart is an online retailer of men's neckties, bow ties and other accessories. A wide selection of pattern ties are available at TieMart, including popular paisley ties for weddings, traditional plaid ties for the office and collegiate two-color striped ties for graduation or school uniforms. And, yes, if you really want to put your face on a tie, it's possible with a custom photo tie. TieMart ties are affordable and ship quickly from their Midwest location.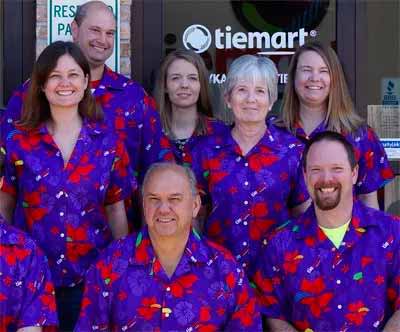 We are a family-run tie company based in Illinois. We've been in the biz since the late 90s, so by now we know a thing or two about men's fashion and accessories. Tiepedia is our lil spot on the web to share that knowledge with you.