How To Tie A Tie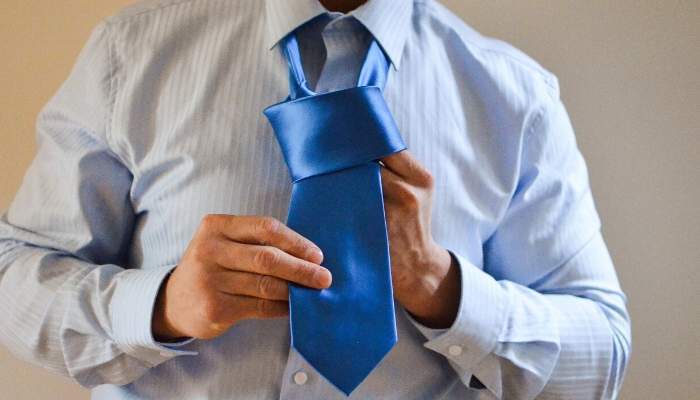 ---
Need some help tying a tie? No problem! Select your knot below and let's get started.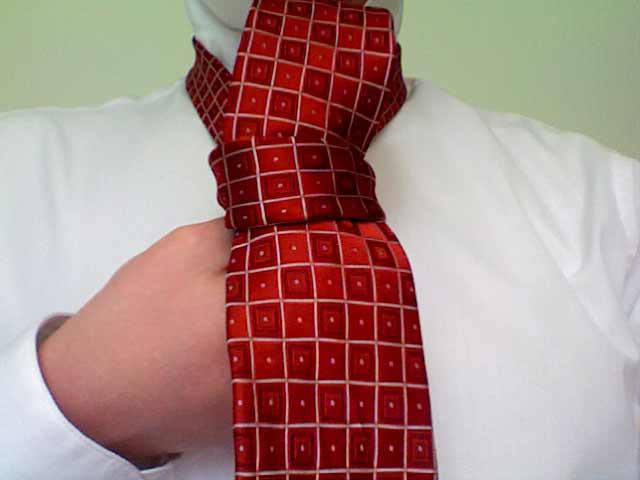 Arguably the most popular knot on the planet, the four in hand is quick and easy. It's lack of perfect symmetry makes it the preferred choice of younger people who don't want to look quite so stuffy in their business or formal attire. Don't assume this is a slacker's knot. Even presidents and royalty have been known to wear this knot. Check out our helpful video and picture tutorial on tying a four in hand knot.
The large, perfectly symmetrical full Windsor knot (also known as a double Windsor) is about as formal as it gets. This knot looks great with a spread or cutaway collar and is perfect for classy parties, charity galas or any other event where you really want to dress to impress. Check out our video and full instructions on how to tie a full Windsor.
Neat, tidy and elegant, the Pratt knot has been a favorite of public figures, ranging from prominent members of the government to newscasters. Unlike most methods, the first step in this knot requires the tie to be in a backwards facing position. If you want a knot that is thinner than a half Windsor, but just as symmetrical, this is a great option. Learn to tie a Pratt knot with our helpful video and photo guide!
Simple Instructions For Tying The Most Common Knots, Featuring Videos And Pictures.

Follow the links above to find instructions for tying the four most common necktie knots.
"Oh well that's just great," I hear you say, "I didn't know there were four different ways to tie a tie! Life is confusing and complicated..."
Well, actually it has been proven mathematically by two Cambridge research fellows that there are eighty-five different ways to tie a tie, including the four-in-hand and half Windsor knot. The proof involves topology and models and random walks and these guys really must have had other things they should have been working on, don't you think?
Anyway, they say that only thirteen of the eighty-five knots are "aesthetic", and we're pretty sure you can get away with knowing the four big ones.
"Super," you say, "but how do I decide which one to use?!"
That's a great question. You can decide which knot to use by answering the following questions:
How big am I?
How tall am I?
How long is the tie I'm tying?
Is the thing I'm dressing for formal or casual?
Do I want to do the traditional thing, or be quirky?
What kind of a shirt collar am I wearing?
Bigness And Tallness And The Length Of The Tie

If you are big or tall and the tie you are tying is a standard length, then your choice of knot has been made for you: The four-in-hand. This knot is the simplest and uses the least material. (You might also get away with a Pratt.) More complicated knots use up too much of the tie, leaving it comically short, especially on tall people. Your don't want your tie looking more like a bib.
However, if you are a wider person who has wisely invested in extra long ties, a larger knot will serve you well as it's better proportioned to your size. Try a Half or Full Windsor.
Similarly, if you are smaller than average size you might consider going with a simple, smaller knot like the four-in-hand. This knot is great for skinny, slim and narrow ties, too, and if you have a smaller frame this is likely your go-to width of necktie already.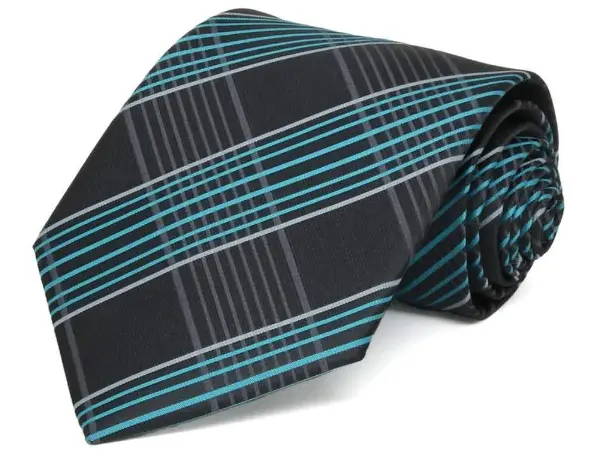 Turquoise Jeffrey Plaid Extra Long Necktie
Formal, Casual, Traditional Or Quirky?

Simpler knots are generally considered more casual. If you want to look formal and traditional, consider rocking a Full Windsor or Pratt knot. However, sometimes wearing a tie in a casual way to a formal event can be striking and quirky, especially if the event is artsy. Just ask Prince Charles who is famous in tie circles (yes, they exist) for using four-in-hands in unusual ways.
Rosewood Hoffner Dotted Slim Necktie
What Type Of Shirt Collar Goes With This Knot?

"Oh, please... There's more than one kind of shirt collar, too?"
Yes. But everything's going to be ok. Take a deep breath, crawl out from under your bed, get a nice glass of milk and take a look at our guide to matching knots with shirt collars.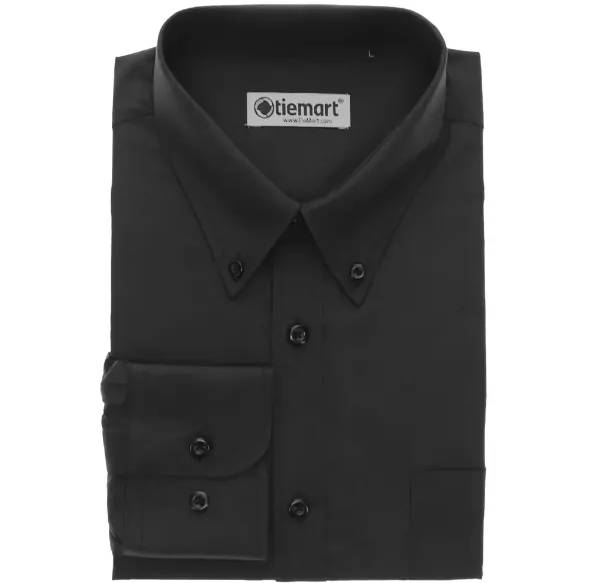 Not up for tying your own knot? Pre-tied ties can get a bad rep, but these ingenious accessories have come a long way over the years and most would never even suspect you didn't tie your tie yourself. Here at Tiemart, we offer pre-tied clip-on ties and zipper ties in adult sizes. What's the difference, you ask? While a clip-on tie simply clips to the shirt collar, a zipper tie is a bit more secure with an expandable band that goes around the neck thanks to a hidden zipper in the tie tail.
Learn the mystical workings of the zipper tie! When you need a consistent knot on a group of people such as dancers or servers, the zipper tie is your best bet. Fast wardrobe changes? Zip up and done! Check out our video on how to use a zipper tie.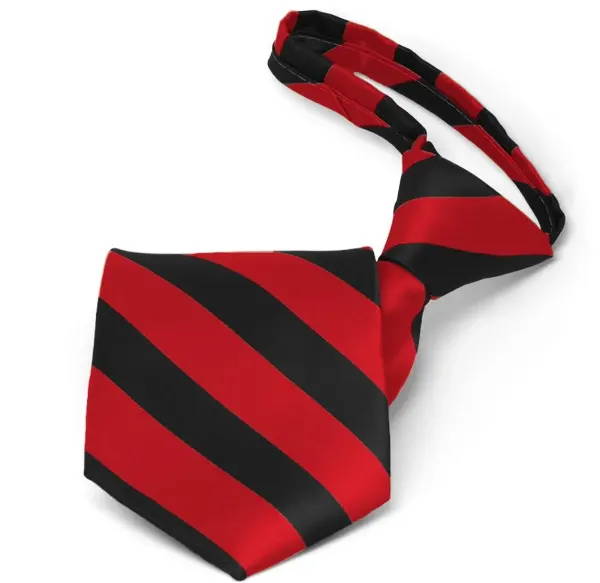 Red and Black Striped Zipper Tie
TieMart is an online retailer of men's neckties, bow ties and other accessories. A wide selection of pattern ties are available at TieMart, including popular paisley ties for weddings, traditional plaid ties for the office and collegiate two-color striped ties for graduation or school uniforms. Send in a picture and you can even create a custom photo tie. TieMart ties are affordable and ship quickly from their Midwest location.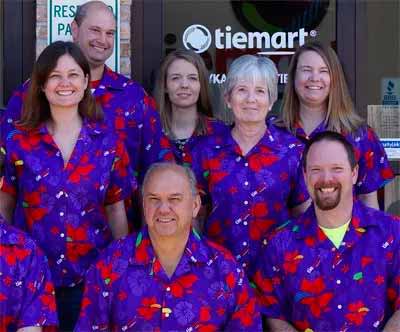 We are a family-run tie company based in Illinois. We've been in the biz since the late 90s, so by now we know a thing or two about men's fashion and accessories. Tiepedia is our lil spot on the web to share that knowledge with you.