Five of Television and Film's Most Iconic Bow Tie Wearers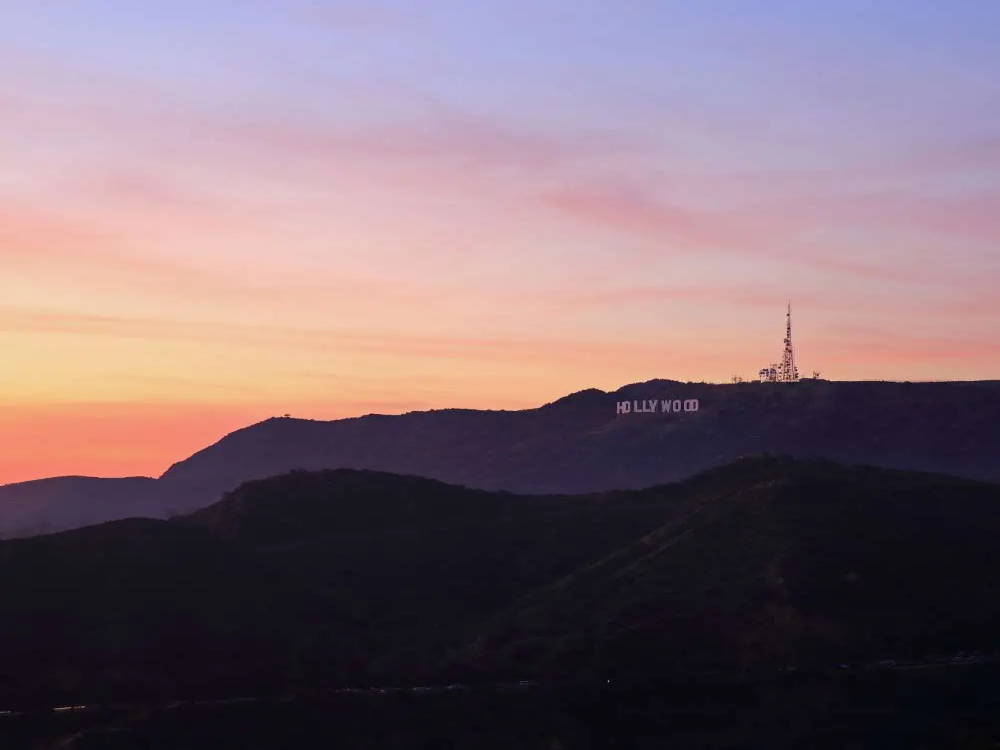 ---
The Bow Tie Was Always Cool

The bow tie might just be more popular today than ever before. Men (and women) are wearing bow ties casually, to the office and, of course, for formal occasions. Now, just because it's trending today, doesn't mean we can't look to the past for bow tie inspiration. (The bow tie has been looking good for decades.) Check out these iconic bow tie wearers that made the bow tie cool long before we did.
You can't talk about the bow tie in film without talking about Bond...James Bond. James Bond is known for his fitted black suit, crisp white shirt and black bow tie. Seriously, James Bond doesn't even have to tie his bow tie and he still looks cool. (Not a look most of us can pull off.)
From his first appearance to the latest movie, the quintessential spy has worn a variety of bows around his neck. Ranging from Daniel Craig's modern bow tie to Roger Moore's large butterfly bow, the result is always a suave, sophisticated man capable of both wooing ladies and saving the world (sometimes all at once).
Agent 007 has been sporting a bow tie since the 1950s and while Bond's wardrobe may have changed over the decades, the bow tie has stood the test of time.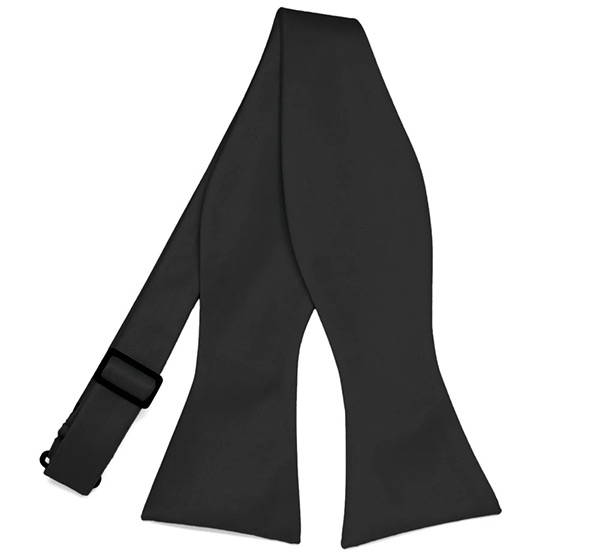 James Bond is known for his timeless black bow tie.
2. Bill Nye the Science Guy

Hey millennials, this one's for you! Was there anything better than your teacher wheeling a TV into the classroom? Fingers crossed teach had cued up an episode of Bill Nye the Science Guy. (Bill, Bill, Bill!)
During his time as host of the eponymous educational show, Bill Nye made both science and bow ties cool. For Bill Nye, the quirkiness a bow tie offers fit the theme of his show perfectly and, paired with his goofy personality, led to his fame and made him a role model for countless children and future scientists.
There's no doubt at least a few scientists (and science fans) have turned to bow ties in his honor.
Doctor Who is the most modern bow tie wearer on our list, but iconic (and quite the influencer) none the less. One of the BBC's most beloved characters, the Doctor has donned the dapper bow tie several times. But it was his Eleventh incarnation that became synonymous with this type of neckwear.
The bow tie was a perfect fit for Smith's quirky Doctor, who was part mad man in a box and part genius. The Doctor and his bow were such a great match that one of Matt Smith's final actions as the Doctor was letting the garment fall to the floor before his regeneration.
The Doctor's insistence on wearing a bow tie, a recurring theme throughout Matt Smith's tenure, catapulted the bow tie back into mainstream fashion. First, fans of the show started dressing like the Doctor for Halloween. A tweed blazer, white dress shirt and burgundy bow tie was an easy DIY costume. Before too long, this casual bow tie style started making its way into day to day attire. And still today, the look is sticking.
If the Eleventh Doctor taught us anything during his time, it's that "bow ties are cool."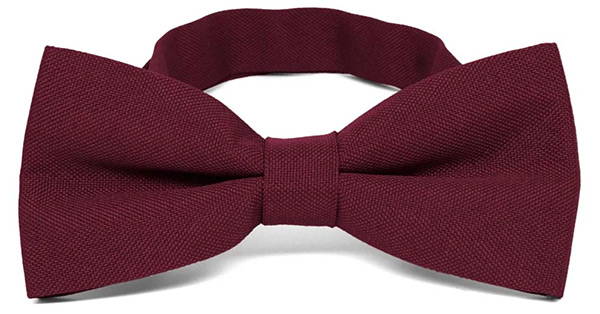 Bow ties became even more cool after Doctor Who's Eleventh incarnation told us so.
So many of us grew up watching Julie Andrews as Mary Poppins. Not only was Mary Poppins the coolest nanny who sang the best songs and had the funnest friends, she had great style, too.
She was a woman who knew her accessories. The coats, the hats, the scarves, the gloves and, oh yes, the bow ties.
We saw Mary wear multiple bow ties throughout the film. First, there's the thin red bow tie she's known for. (If you ever dressed as Mary Poppins for Halloween as a kid, this was likely part of your costume.) A large peach bow tie makes a soot-covered appearance during everyone's favorite "Chim chim cher-ee" scene. Take a closer look at Mary's dress during the Jolly Holiday scene. It's covered in small red bows, including one at the collar.
Decades later, if there's one thing we can take from the costume designers for this film it's that bow ties go with anything and are for anyone. Suits, dresses, men, women. Bow ties are always a good idea.
Continuing the theme of characters who blended perfectly with their bow ties, imagining Pee-Wee Herman without his red bow is almost unthinkable.
Through most of his initial run on television, the thin red bow tie was paired with a too-small grey suit, resulting in the brighter colored bow taking on a dominant role in the outfit. Modern fashion might frown on such a combination, but Pee-Wee Herman wore it with perfect confidence, which is key for any bow tie.
The bow tie itself was given to comedian Paul Reubens because of its child-like appearance, which ultimately fit the character perfectly and became one of his most identifiable features.
Imagine Pee-Wee Herman in any other color bow tie beside red. Weird, right?
We can't wait to see what bow tie icons future tv and movies bring us. In the meantime, keep rocking those bow ties. They're clearly a classic.
TieMart is an online retailer of men's neckties, bow ties and other accessories. A wide selection of pattern ties are available at TieMart, including popular paisley ties for weddings, traditional plaid ties for the office and collegiate two-color striped ties for graduation or school uniforms. And, yes, if you really want to put your face on a tie, it's possible with a custom photo tie. TieMart ties are affordable and ship quickly from their Midwest location.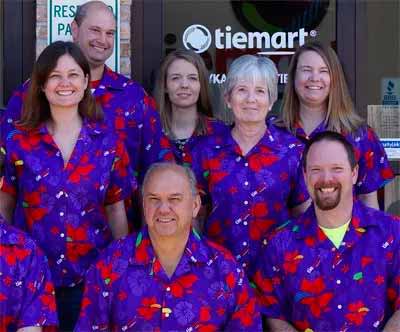 We are a family-run tie company based in Illinois. We've been in the biz since the late 90s, so by now we know a thing or two about men's fashion and accessories. Tiepedia is our lil spot on the web to share that knowledge with you.