How To Dress For A Job Interview In A Business Setting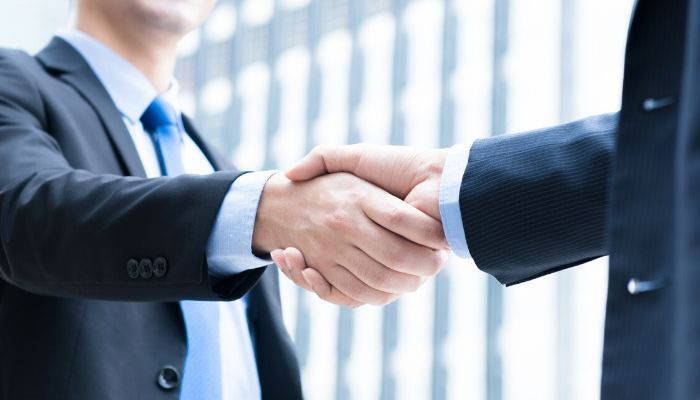 ---
Making a good first impression at an interview is one of the most vital aspects of landing a job. Employers will note how you dress and begin evaluating you right away. While a laid-back look would be appropriate in a creative field, a data-driven company requires a more conservative style. If you're looking to start at a corporation or in the business field, there are a few rules you should keep in mind.
A suit is the obvious choice for a business setting interview. A suit looks professional and mature. However, if your suit isn't tailored properly, you might give off a "kid trying to wear his dad's suit" look.
To tell if your suit fits, start by making sure the shoulder pads end at your shoulders. The top button of a two-button suit, or the middle button of a three-button suit, should land at your naval, not below. Your knuckles should line up with the bottom of your suit coat when your arms are at your side. Finally, jacket sleeves should hit where the base of your thumb meets your wrist.
Before you buy a suit, get measured. If you already have a suit and you're unsure if it fits, take it to a tailor. A tailor can help you create a suit that fits perfectly. Don't forget the accessories like a pocket square and a necktie. These are vital in finalizing your interview style.
Now that you've got the suit, you need to choose a tie. It's best to wear a traditional tie, and solid, dark colors work well. A navy blue tie pairs well with a suit and vest. Burgundy is another conservative color to wear when you approach an interview.
If you can't bear the thought of something so plain, you could give a knit tie a try. Knit ties add a bit of texture to your suit, and they look very appropriate in colder months. If you need a pattern, small stripes or dots work, but avoid bright, colorful patterns. The more reserved your look, the better.
Whatever you do, you don't want to wear a black tie. An interview, although formal, is not a black tie affair. You don't want to look like you're headed to prom. A subtle pop of color will pull your suit together. If you decide to wear a pocket square, make sure it matches the color and pattern of your tie.
Don't Forget To Groom Yourself

The suit and tie are major, but any work you put into your wardrobe can be undone if you show up to your interview with unkempt hair, a scruffy 5 o'clock shadow or scuffed shoes. Make sure your hair is clean, and put product in it if needed. Clean-shaven is a great facial hair option for an interview, but if you love your beard, trim it and condition it. Your beard should look as professional as your wardrobe.
Run shoe polish over your dress shoes if they look dull. Wipe off any scuffs, and as a reminder, do not ever wear sneakers to an interview. Ever. If you're wearing black pants, make sure your shoes are black, as well. Brown shoes and black pants is a fashion faux pas.
Every aspect of your appearance should prove you care about this job, and dressing the part is the first step to a successful interview. From the suit to the shoes, you need to look professional. TieMart offers plenty of sophisticated business ties to help you land the job.
TieMart is an online retailer of men's neckties, bow ties and other accessories. A wide selection of pattern ties are available at TieMart, including popular paisley ties for weddings, traditional plaid ties for the office and collegiate two-color striped ties for graduation or school uniforms. And, yes, if you really want to put your face on a tie, it's possible with a custom photo tie. TieMart ties are affordable and ship quickly from their Midwest location.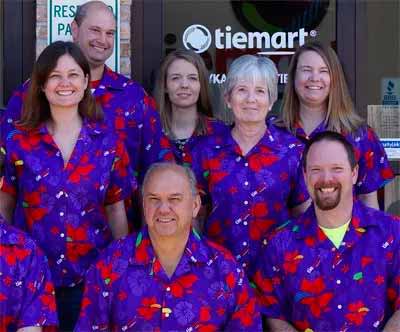 We are a family-run tie company based in Illinois. We've been in the biz since the late 90s, so by now we know a thing or two about men's fashion and accessories. Tiepedia is our lil spot on the web to share that knowledge with you.