How To Dress For A Job Interview In A Creative Field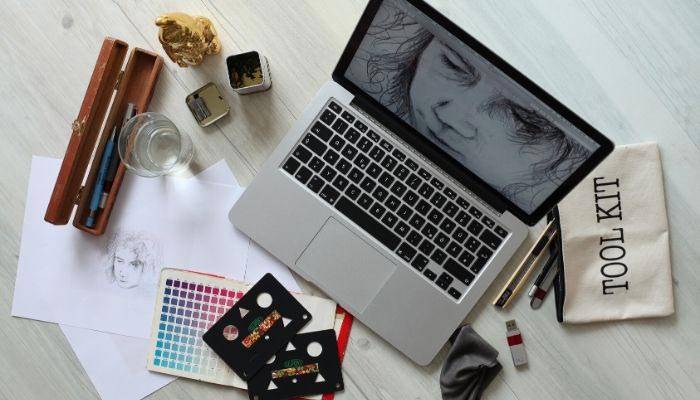 ---
Professional, Not Traditional

Getting ready for a job interview as a graphic designer, a photographer or advertiser requires more than a typical business suit. Traditional interview outfits don't really apply to creative settings, but you still need to look professional. What to do? TieMart has a few tips on how to dress for the part while scoring the job. The way you dress won't be the sole reason you get the job, but it certainly helps.
Creative Fields Need Less Formality

Odds are, the agency you're applying to does not require full suits for employees. Most agency employees dress well, but casually. When interviewing, you should mirror that style. This might take a little research on your part by asking around or job shadowing before the interview. (Is the company on Instagram? You may find behind the scene photos from the office. Just be mindful of hashtags like #casualfriday or #companyouting when everyone's attire is toned down.) It's best to dress the way the employees dress on a typical day. Agency directors aren't looking for a "corporate" feel. The exception to this is if you're applying for a director position or higher. Then the suit and tie are appropriate.
Dark-wash jeans are a great option for a less formal feel. Match them with a cardigan or blazer over a button up shirt and you're ready to go. Most creative directors recommend against the traditional tie if you're looking at agency work since it feels too formal. Bow ties, though, are a perfect way to look professional and casual at the same time. A knit bow tie or a pattern self-tie bow tie dresses up a collared shirt without overdoing it. As long as you have a slender body type, a slim or narrow tie in a more casual pattern is appropriate, too. Women can also wear denim and a blazer, but skirts and dresses work, too. You can even get creative with a fun pair of pumps.
Look Clean And Put Together

Even though you're allowed to look more casual, that doesn't mean Saturday's t-shirt and sweatpants apply. Jeans should be dirt and tear-free. Shoes should be polished. Blouses and button ups shouldn't look wrinkled. Tuck your shirt in! Make sure your portfolio case looks neat. Women's purses should be clean (and don't set them on the table when you interview). Also, whether you're a man or woman, your nails should be clean and tidy. You should look like you've put effort into your outfit because that means this interview is important to you.
If you're concerned about appearing too casual, dressing up more won't hurt. It's rare you'll be judged negatively for showing up in a suit jacket or pantsuit. The key is to show you care and that you're willing to put effort into a job like this.
Where Your Personality Can Show

We often see clothing as an extension of our personality, but that might not be the best motto for job interviews, even if they are in creative fields. You want employers to remember what you say and what you do, not what you wore. An amazing, brightly colored ad campaign in your portfolio will help more than bright colors in your outfit. Keep your interview outfit subdued and modest. Let your personality show in small ways. For example, women could wear a colored scarf along with a black and white striped cardigan to show creativity without blinding potential employers. Men could try a bow tie with a fun pattern on it. Your personality can show by what you don't wear, as well. If heels or suits make you uncomfortable, don't put them on. Your interviewer will notice your discomfort. Just remember that no matter what you choose, you need to still look professional.
Hopefully, preparing for a job in a creative field is a little less terrifying now. Dress casually and professionally, take a deep breath and go get that job.
TieMart is an online retailer of men's neckties, bow ties and other accessories. A wide selection of pattern ties are available at TieMart, including popular paisley ties for weddings, traditional plaid ties for the office and collegiate two-color striped ties for graduation or school uniforms. And, yes, if you really want to put your face on a tie, it's possible with a custom photo tie. TieMart ties are affordable and ship quickly from their Midwest location.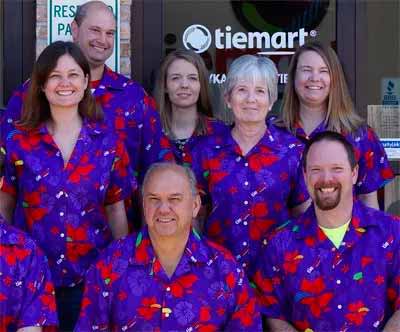 We are a family-run tie company based in Illinois. We've been in the biz since the late 90s, so by now we know a thing or two about men's fashion and accessories. Tiepedia is our lil spot on the web to share that knowledge with you.