5 Must-Have Men's Accessories For Summer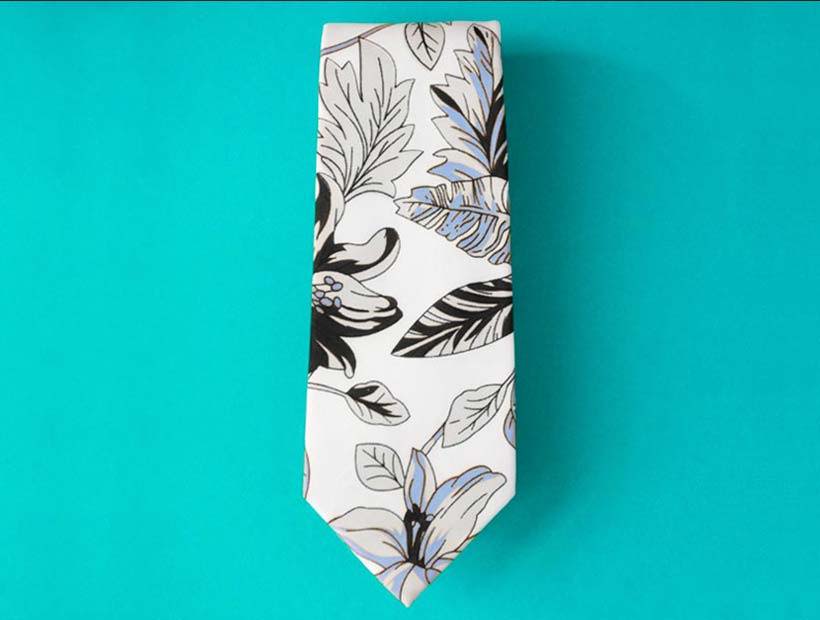 ---
Pack away those sweaters and winter wool ties. It's officially summer and time to give your wardrobe a warm-weather refresh. Here are 5 accessories every guy needs for summer.
Break out the bright colors and tropical prints! Summer is the best time to have fun with your tie. Go bold with a bright solid color tie like coral or a Hawaiian floral, like this Lahaina pattern. It's made from cotton in a narrow width, so it can be worn more casually for a summer date or night out.
If you must wear socks in summer, make sure they're fun! For office-appropriate summer socks, look for bold, bright colors, patterns or stripes. For more casual workplaces or around the house, novelty socks a favorite summer style. Get ready for vacation with a pair of road trip socks or step into something more beachy, like these seashore socks.
Summer is the height of wedding season and you might have a wedding to attend in June, July or August, too. Look your best with a new tie! TieMart's $4.99 ties are full of great patterns for a wedding guest. Find a tie to match your plus-one's dress or go with our pick below. This dressy paisley tie is easy to match and won't clash with anyone's wedding colors. Try wearing it with a black, gray or navy blue suit.
No surprise here! The Fourth of July comes around every summer and is the time to wear red, white and blue. Before the spectacular day, add patriotic colors to your office attire with an Americana striped tie or a similar subtle spangled pattern. (Bonus! Add an American flag tie bar to that tie.) Go a bit more bold at your Independence Day cookout with a pair of American flag socks.
Most men have a go-to belt to wear with pants. In fact, it might be black or brown, leather and sleek. While it looks great in cold-weather months, that leather belt might be too dressy for summer shorts. Instead, opt for a more casual canvas belt. These grommet belts from TieMart come in neutral shades like beige, gray and navy, and more colorful picks like turquoise and orange.
Summer is a time to have a bit more fun with your outfits. Try reflecting the season in your accessories by wearing brighter colors and warm-weather patterns. Dressy occasions, like weddings and patriotic events, pop up in summertime, so make sure you have fresh ties for the event.
TieMart is an online retailer of men's neckties, bow ties, pocket squares, socks and other clothing pieces. With an extensive range of products, TieMart stays on top of the latest fashion trends in men's clothing. Shop TieMart for everyday basics and bold trends in men's accessories.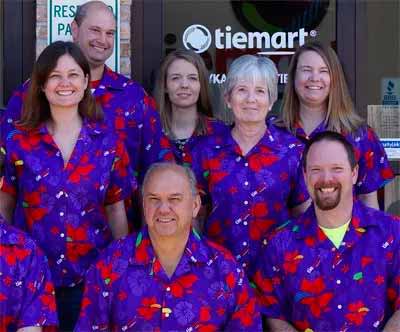 We are a family-run tie company based in Illinois. We've been in the biz since the late 90s, so by now we know a thing or two about men's fashion and accessories. Tiepedia is our lil spot on the web to share that knowledge with you.