How To Dress For Fall: Ties and Attire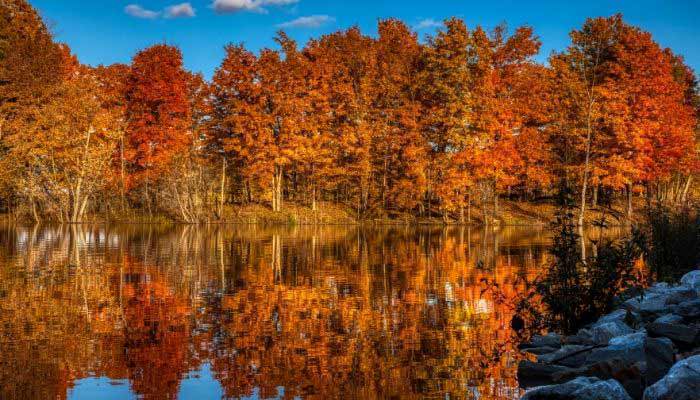 ---
It's ok, admit it. Even the manliest of men enjoy throwing an outfit together every once in awhile, and autumn just might be the Holy Grail of seasons when it comes to men's outfits. The cool, but not too cool, temperatures allow for a wide variety of mix and match opportunities. Let's take a look.
Because temperatures start to cool in fall, it's a great time to start putting those layers back on. Combining different layers and pieces really allows you to showcase your talent for putting together an outfit. The first key to effective layering is pretty obvious—put the thinner articles of clothing on first. The second key: Keep it comfortable. Don't layer to the point you can't put your arms to your side or move them above the head. Keep those two basic rules in mind and the rest is mixing colors, patterns and fabrics that work well together. Have some guidelines but get creative. If you need help, check out our article on matching colors.
Pick Classic Pieces In Styles And Colors You Like

You've probably heard the old adage that fashion is cyclical. In many ways, it is. But some pieces of clothing never really fall by the wayside. They're the classics, the staples. Fill your fall wardrobe with these. They're a good investment because they'll still be fashion relevant several years down the road, especially if you a pay a little more for high quality, well-made pieces. Don't know what are? Here are a few iconic fall staples worth owning.
Flannels weren't just a fashion flash-in-the-pan of the early 1990's grunge scene. It's a good idea to have two or three of these timeless classics in the closet ready for the brisk, refreshing chill of fall now. Get them in a few different color combinations and plaid patterns. A red and black buffalo check flannel is one classic combination. Blue plaid flannels are quite versatile, too. We're seeing more and more solid color button-down flannel shirts for men each year, too. Go for a dark fall solid, like hunter green or burgundy. Flannels are a prime example of a utilitarian garment. They look right at home in the woods or at the cafe down the block. Most importantly, a good, soft flannel is one of the most comfortable things you can throw around your torso.
You don't have to be pulling up nets of cod in the North Atlantic to enjoy a well-made fisherman's sweater. They're incredibly warm so they're a functional piece of clothing. Plus, the chunky, varied knits make them a unique piece of clothing that simply looks great. Unlike the traditional Hemingway turtleneck, today you'll find these cozy sweaters in crewnecks, cardigans, button necks and v-necks, which are all great for layering. While cream is the classic fisherman color, gray, burgundy, dark blue or forest green looks quite handsome too.
While nothing is more timeless than pair of dark denim jeans, here's your opportunity to bring in the pants-wearing season with a little more creativity. Enter the chino. Again, the chino is versatile trouser. Seeing a trend here? It's "dressy" enough to work in a business casual environment, but casual to the point it won't look out of place around a fall bonfire. While summer is time for light and bright colors, the harvest is a time for earth tones. Think shades like camel (basically a darker tan) or chocolate brown.
We know you love your boat shoes, but when the leaves start falling it's time to part ways. Classic desert boots are a good piece of transition footwear. They rise to around the ankle and are substantial but still fairly lightweight. Best of all, they look nice enough to pass as business casual footwear yet are rugged enough to take a beating outside in the elements. Just waterproof them to protect the leather or suede. There's a reason British forces wore these boots on campaign in North Africa in the 40s.
A discussion on fall fashion wouldn't be complete without touching on the topic of fall neckwear. Hey, we're a website that sells ties! What'd you expect?
In all seriousness, autumn is a great time of year for tie enthusiasts. The cooler weather makes it an ideal time to pull out your knit ties. Their unique texture and look makes them a welcome change of pace from their more common silk brethren. Knits can work in a variety of seasons, but they look especially good in fall and in colors and patterns that capture the season. This crimson red one from our selection of knit neckties is a good example. Don't forget wool! While spring through summer we'll tell you to pack those wool ties away, fall is the time to bring them back to life. The slightly thicker texture of wool ties pair well with sweaters. You'll find most wool ties in dark colors and patterns that, again, are perfect for the season.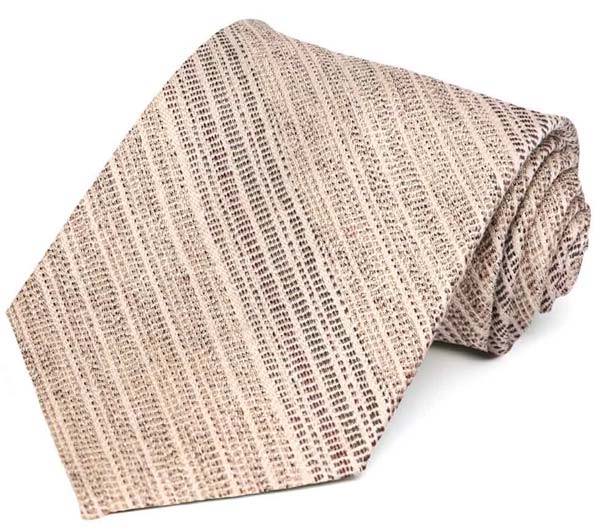 When the temperatures start to cool, pack away those bright ties and look for dark colors, knit or wool ties.
TieMart is an online retailer of men's neckties, bow ties and other accessories. A wide selection of pattern ties are available at TieMart, including popular paisley ties for weddings, traditional plaid ties for the office and collegiate two-color striped ties for graduation or school uniforms. And, yes, if you really want to put your face on a tie, it's possible with a custom photo tie. TieMart ties are affordable and ship quickly from their Midwest location.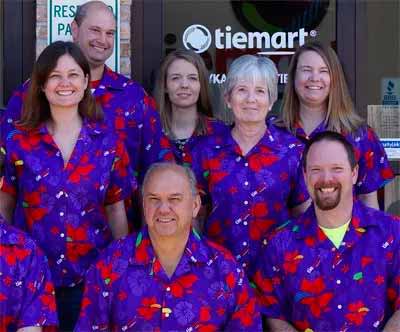 We are a family-run tie company based in Illinois. We've been in the biz since the late 90s, so by now we know a thing or two about men's fashion and accessories. Tiepedia is our lil spot on the web to share that knowledge with you.