How To Dress For Summer: Ties and Attire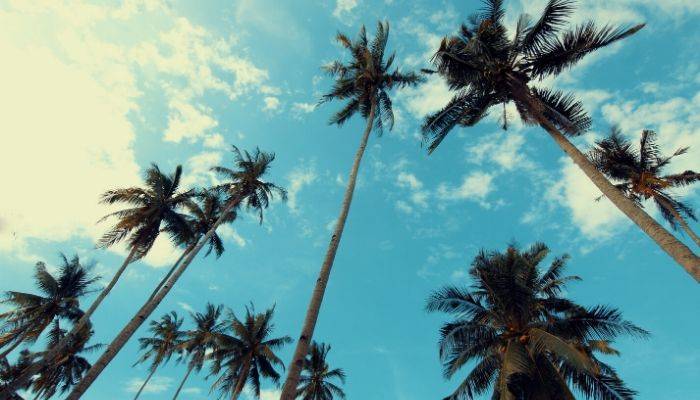 ---
When Memorial Day has come and gone, it's officially time to say hello to your summer wardrobe, ties included. In summer, finding the balance between keeping cool and looking cool can be tricky. Suit coats don't mix well with the hot sun, but t-shirts and shorts won't cut it for the office or special events either. Fear not! There are plenty of ways you can dress well and stay cool during the summer months. Here's how:
Accessorizing is not just for the ladies. Small additions to your outfit are key for changing up your summer look day by day. Tees and shorts can get monotonous. Add a hat to beat the heat and mix up your style. A patterned or leather backpack is both practical and fashion-forward. Lightweight leather bracelets or watches with braided leather bands are in style for men, too. If you want a more subtle approach, a pocket square can add a touch of finesse to your look without overdoing it. Women can keep their high heels and bangles; you've got your own set of accessories.
Summer is the opportune time for bright colors. Pop some color into your wardrobe with a bright shirt, a pair of shades or a summer tie (more on summer ties to come below!). The color doesn't need to overpower your style, but it should be there. Put those grays, browns and blacks away. Try a happy yellow, a bold fuchsia or a green instead.
You will still need a jacket for more formal events in the summer. Lightweight blazers are perfect for weddings, birthday parties and dates on the beach at sunset. (It's summer; who doesn't want a date on the beach at sunset.) Linen blazers are breathable and will keep you cool. However, linen does wrinkle, so make sure you know how to iron. Seersucker fabric is easier. This cotton derivative is also ultra breathable, but you won't need to iron it. Once you throw on a fun summer tie, and you'll be all set for a special occasion.
Make your summer look sizzle by accessorizing with a necktie. For the next few months, put down your winter wool ties and instead opt for vibrant colors, lightweight materials and playful patterns. Summer patterns can seem intimidating, but once you figure out how to mix and match, they become much easier. Whether you wear neckties or bow ties, here are our favorite summer trends:
Plaid is a definite summer do. Since it's summer, make a statement and look for plaid ties in bright seasonal colors. When your tie has so much awesomeness going on, it's best to opt for a bow tie, a slim tie or a skinny tie. Summer plaid can be bold, so be wary of mixing two very strong patterns together. Instead, complete the outfit with a muted shirt color such as a pale pink or powder blue to emphasize your great taste in ties.
While wool is ideal for winter wear, cotton and linen ties are summer classics. They're versatile, too. Wear your lightweight tie to a family picnic or add character to your everyday business look. We're personally big fans of polka dots in these summertime fabrics. This one pairs well with white, light yellow or light blue dress shirts.
More Than A Feeling: Texture

Another important fashion factor to consider when choosing your summer tie is texture. Knit ties may seem like a fall staple, but they work just as well in the warmer season, too. Knit ties are made with lightweight materials that give your look an easy breezy feel. Just think preppy, polka dot or nautical when searching for your perfect summer knit.
Try a pastel paisley print for summertime formalwear, like a wedding. The pattern is polished, poised and sophisticated, and the floral and curved look of paisley works well with any solid shirt, too. Just err with caution. If an event is specifically labeled black tie, you'll probably feel more comfortable in a black bow tie. However, for warm weather black tie events it is acceptable to add color with a tasteful pocket square.
So there you have it. Summer can still be a time for dressing well. Accessories, colors and blazers are great ways to style yourself this summer. And, of course, you can pull the whole look together with a summer necktie.
TieMart is an online retailer of men's neckties, bow ties and other accessories. A wide selection of pattern ties are available at TieMart, including popular paisley ties for weddings, traditional plaid ties for the office and collegiate two-color striped ties for graduation or school uniforms. And, yes, if you really want to put your face on a tie, it's possible with a custom photo tie. TieMart ties are affordable and ship quickly from their Midwest location.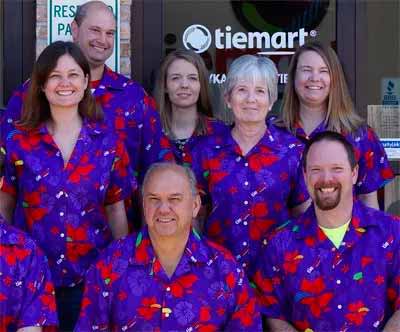 We are a family-run tie company based in Illinois. We've been in the biz since the late 90s, so by now we know a thing or two about men's fashion and accessories. Tiepedia is our lil spot on the web to share that knowledge with you.