Tie Spotlight: The George Plaid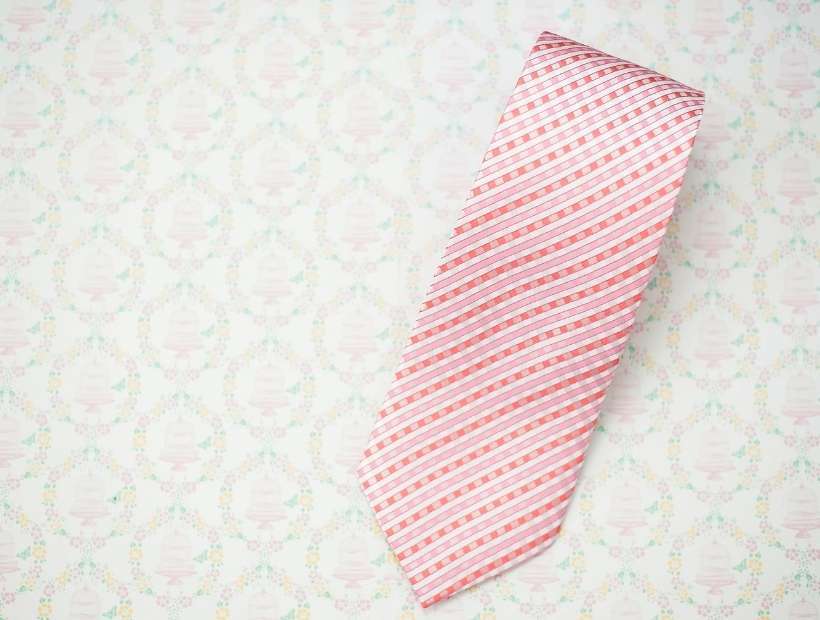 ---
Ah summer, that glorious time when bright colors are in style, weddings are bountiful and attire is a little more relaxed. Let's take a look at george plaid ties, an exclusive-to-us pattern that's ideal for your warm-weather style.
The great thing about george is that it comes in six different color combinations: Perfect pink, cream, dark green, light brown, dark silver and terracotta. Aside from the pool, this gingham-like pattern can go just about anywhere this summer.
Whether you're standing at the altar or simply a guest, this plaid is a handsome choice for wedding day attire. From the perfect pink to the cream with hints of lavender, these popular pastel tones are easy to match to bridesmaid dresses and wedding colors.
George Goes To The Office

For summertime office attire, you can't go wrong with george. It's easy to mix in with shirts and slacks, or your favorite suit. You'll have no trouble color pairing with the array of shades available. (The dark green and light brown plaid are classic hues for the office.)
Get dolled up and take your significant other out on a much-needed summer date night in the dark silver plaid. The pops of yellow are perfect for this sunny season. Trust us when we say it will turn heads—without being too bold—when paired with a navy suit or slacks combo.
George Gets A Pumpkin Spice Latte

In the last days of summer, add the terracotta plaid to your attire. The colors have a pumpkin spice feel that will easily transition your look to, dare we say it, fall. (You'll know it's time to wear this tie when you see pumpkin hit the coffeehouse menus.)
Besides the classic necktie, every color variation comes in a range of tie styles. Need a longer length or skinnier width? George plaid is stocked in extra long lengths and trendier slim width ties. If bow ties are more your speed, this pattern has pre-tied band collar bow ties, self-tie bow ties and diamond tips bows. There are even pre-tied neckties and floppy bow ties for those looking to upgrade a group uniform.
Don't worry, we didn't forget the youngest tie fans either. George comes in children's sizes, too. Whatever style of tie you wear, complete your outfit with the matching pocket squares.
Now that you know what you're wearing this summer (the george plaid—of course), get out there and enjoy the season. RSVP to that wedding and plan a date night or two. We'll be talking about fall ties before we know it, afterall.
TieMart is an online neckwear company, specializing in ties for any occasion. This Midwest company offers a huge range of in-stock pattern, striped and solid color tie styles, from neckties to bow ties to boys' ties and more. There's always something to wear at TieMart.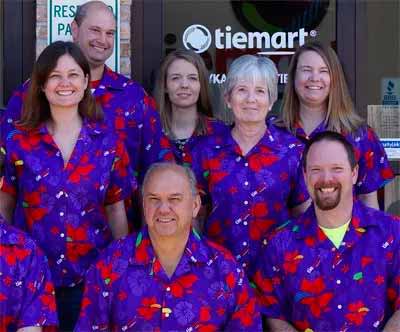 We are a family-run tie company based in Illinois. We've been in the biz since the late 90s, so by now we know a thing or two about men's fashion and accessories. Tiepedia is our lil spot on the web to share that knowledge with you.