When To Wear A Black Tie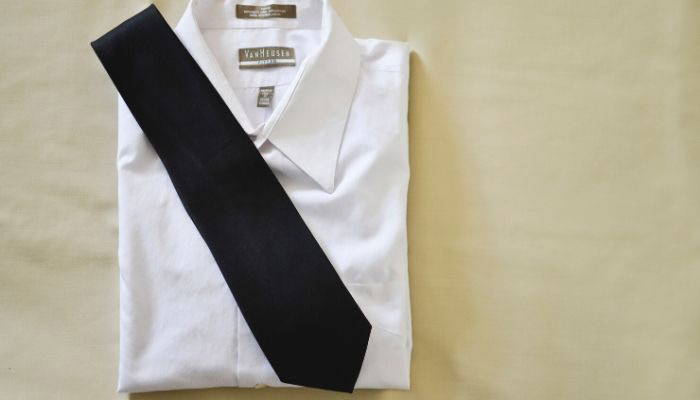 ---
If you only own one tie, it should be a black tie. It's classic and versatile for almost every occasion, no matter the formality. Some will argue that a black necktie should only be worn during formal events, special occasions and funerals. That's just not true. A black tie is a safe bet for any occasion. It's conservative and professional and leaves little room for fashion errors. Here's how to wear that black tie.
A black necktie can be worn in everyday, casual styles. If your style is jeans, a dress shirt and necktie, then a black tie can totally work for you. Consider a black tie in a slimmer width for a more casual look. Or, tone things down with a black pattern. Black is simple enough that it will easy to match to most shirts and won't clash patterns.
A black tie may seem formal for a job interview. But if you are unsure of the workplace dress code, it is better to be overdressed than underdressed at a job interview. Tone down the formality of a solid black tie with a black pattern, like a tasteful plaid or fashion stripe.
If you're outfitting a large group or staff and need to choose one tie color, pick black. In uniform wear, you want your staff to look professional, but they should also blend in. For catering companies, black won't clash with event colors. And, in case of a spill, black is best to hide stains, keeping your crew looking top notch. Solid black in the most common choice for uniforms. Pre-tied black bow ties will suit both men and women. If you prefer a necktie, consider a width between 3- and 3.25-inches. This size won't overpower smaller frames, but won't look too skinny on your broadest staff member.
Play it safe and wear a black tie to a funeral. A black tie shows respect and mourning at a funeral. This is not a situation where you are trying to make a statement or draw attention to yourself. Here are more tips on how to dress for a funeral.
Black Premium Solid Color Necktie
If a wedding invitation states "black tie" on it, etiquette calls for a solid black bow tie. Even if the invite doesn't indicate black tie, wearing a black necktie to a wedding will ensure that you are formal enough for the event and that you won't be wearing the same color as the wedding party. Remember, this day is about the bride and groom, you're not trying to be the center of attention.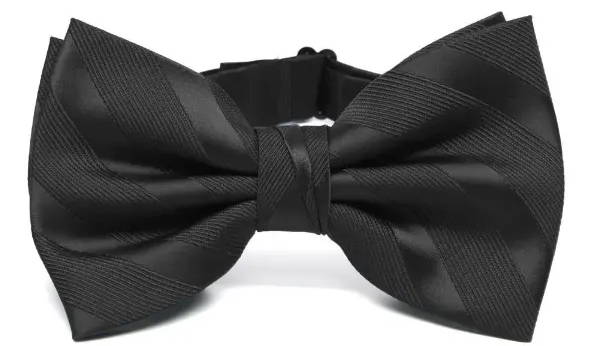 Black Elite Striped Bow Tie
Many formal events are black tie events that require wearing a black bow tie and tuxedo. But this is not always the case. If the invitation does not state black tie, is is acceptable to wear a suit and black tie of your choice.
TieMart is an online retailer of men's neckties, bow ties and other accessories. A wide selection of pattern ties are available at TieMart, including popular paisley ties for weddings, traditional plaid ties for the office and collegiate two-color striped ties for graduation or school uniforms. And, yes, if you really want to put your face on a tie, it's possible with a custom photo tie. TieMart ties are affordable and ship quickly from their Midwest location.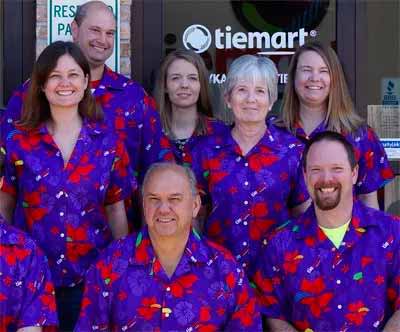 We are a family-run tie company based in Illinois. We've been in the biz since the late 90s, so by now we know a thing or two about men's fashion and accessories. Tiepedia is our lil spot on the web to share that knowledge with you.