5 Ties Every Man Should Own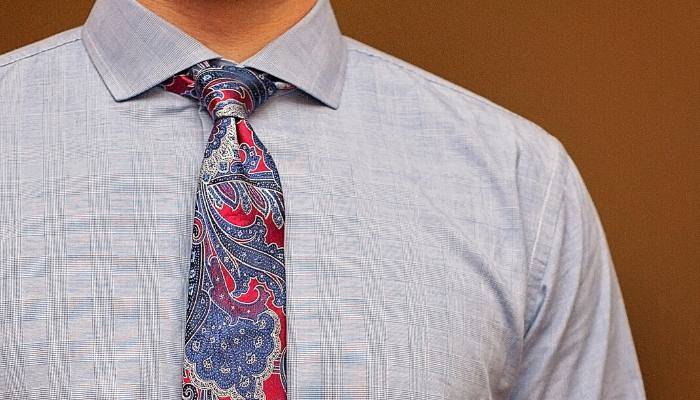 ---
Whether you're just starting your tie collection or you're looking to expand an existing one, there are some ties no man should be without. It doesn't matter if you wear traditional, narrow, slim or skinny width ties, these five styles still apply. Here's what you need for your collection.
1. A Dark Solid Color Tie

This list is in no particular order except for this one. Absolutely every single guy should own a solid color tie. We have two recommendations for solid colors. The first option is a solid burgundy tie. The dark color is great for formal occasions, but can work in more casual situations, too. On the other hand, solid black ties can pair with almost anything. Wearing a nice suit? Black ties blend right in. Want to pull off dressy casual? Wear the black tie a little loose with a white button-up. Even if you only wear a tie once a year, this is the one you want in your wardrobe. The only excuse for not buying at least one solid color necktie is that you already own one.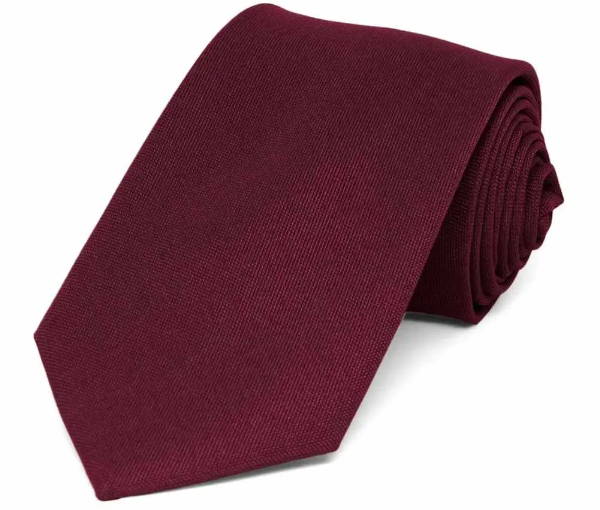 Dark Burgundy Matte Finish Necktie, 3" Width
Striped ties are the easiest way to add a pattern your wardrobe. They are simple to match and formal enough for the office. Striped ties trace their origin back to British military regiments, and they still retain a clean, put-together look while adding an extra splash of coloring missing from a solid color tie. For a classic look, you can't beat a dark blue striped tie. The darker blue color allows the tie to match well with most other colors. The pattern itself is fairly subtle, so it won't distract too much from the rest of your ensemble.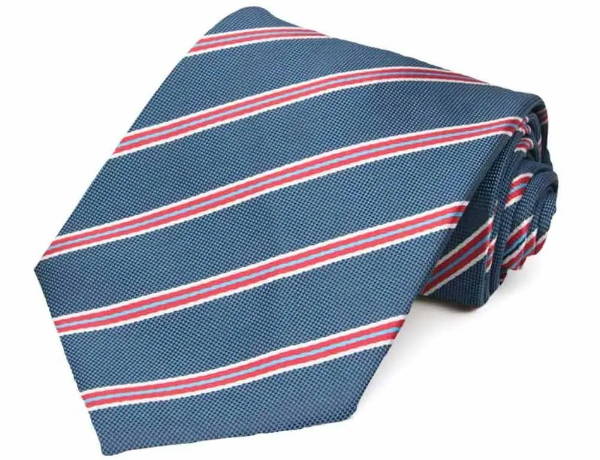 Denim Blue Melvin Stripe Necktie
Plaid ties are fun. Their unique patterns mean they often become the centerpiece of your outfit, so it's important to match accordingly. A simple suit or solid button-down shirt pairs well, but keep in mind that plaid ties are almost always casual. If you want a plaid tie for work, consider a subtle pattern like our dark red jeffrey, rather than one with brighter colors. The closer you get to a striped tie, the more acceptable it is for the office. Even if you're uncomfortable with flashier patterns, you should be able to find a subtle plaid pattern to add excitement to your tie rack.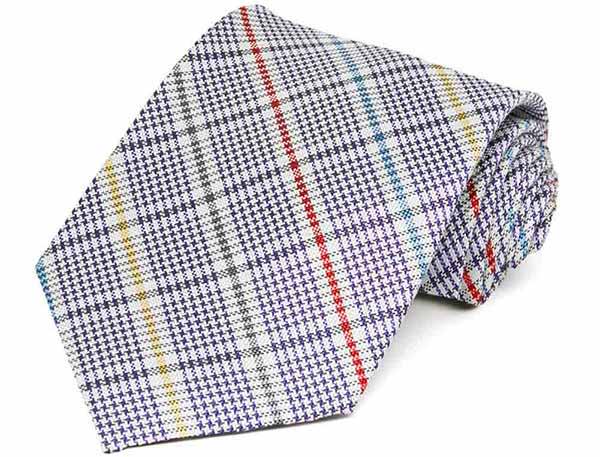 Amethyst Purple Pilot Glen Plaid Cotton/Silk Necktie
Paisley ties can seem intimidating. They are almost always the most complex pattern available, which can make them hard to match. But we think you're missing out if you don't own at least one. The paisley tie has some of the most interesting history available in fashion, possibly dating as far back as the third century. Since then, it has become an iconic fashion trend that only a few men attempt. The best way to wear a paisley tie is to understand that it is your outfit. Pair it with minimal looking suits and shirts, preferably in solid colors that blend nicely with the tie. If done correctly, the paisley tie looks great at the office, displaying both personality and confidence. Don't let difficult matching deter you from trying paisley.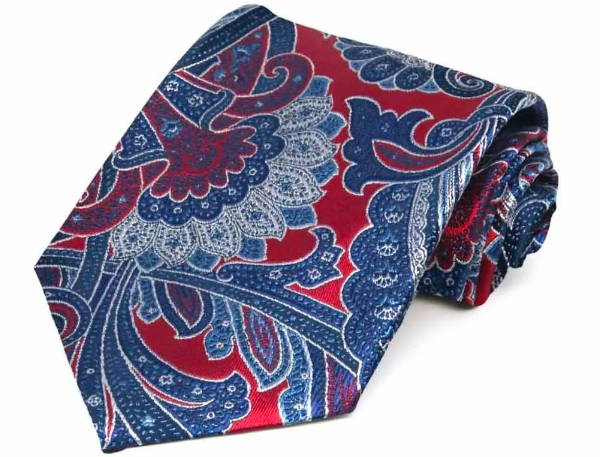 Crimson Red Sergeant Paisley Silk Necktie
Even if you never plan to attend a black tie event, you should have a colorful bow tie in your wardrobe. For casual wear, you can almost always swap a standard necktie with a similar bow. The trade might make an outfit a bit more casual, but subtle patterned bows are usually still acceptable for the office. Bow ties can also be great for experimenting. If you're unsure about trying a new pattern, why not go all in and try it on a bow tie? Bold patterns are generally more acceptable in bow form and can be passed off as quirky. While learning to tie a bow tie can be difficult, the charm of a slightly-off bow is nearly impossible to beat.
Orange Animator Plaid Silk/Cotton Self-Tie Bow Tie
TieMart is an online retailer of men's neckties, bow ties and other accessories. A wide selection of pattern ties are available at TieMart, including popular paisley ties for weddings, traditional plaid ties for the office and collegiate two-color striped ties for graduation or school uniforms. Send in a picture and you can even create a custom photo tie. TieMart ties are affordable and ship quickly from their Midwest location.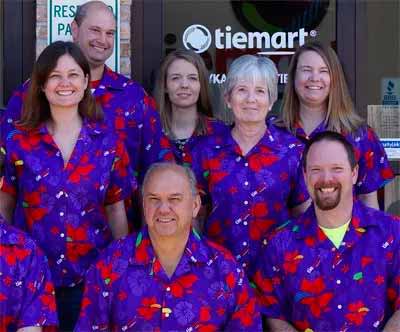 We are a family-run tie company based in Illinois. We've been in the biz since the late 90s, so by now we know a thing or two about men's fashion and accessories. Tiepedia is our lil spot on the web to share that knowledge with you.