Groomsmen Attire: Dusty Blue and Petal Striped Ties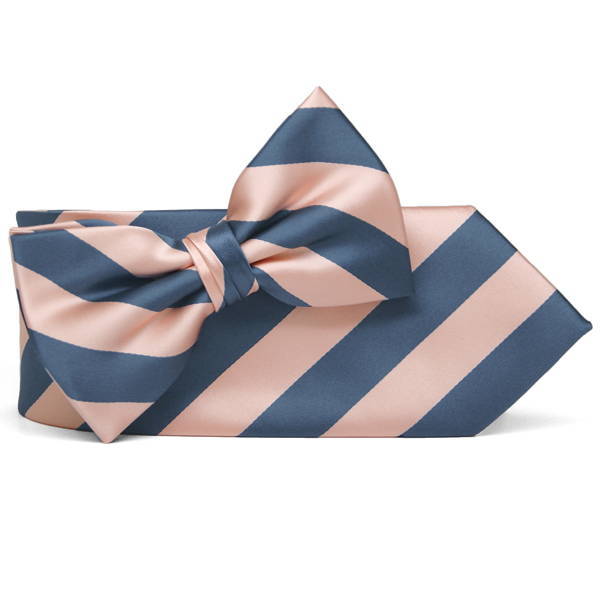 ---
Sometimes two colors are just meant to be together.
That's how we feel about our newest arrival in stripes: Dusty Blue and Petal.
The stripe is elegant and romantic. And it's no coincidence that these are two of the most popular wedding colors this year.
This combo looks best when paired with your navy blue, gray or tan (khaki) groomsmen attire. Mix it up by adding a dusty blue or petal accessory. These solid color products are a perfect match!
Check out this new wedding arrival below.