How To Dress The Father Of The Bride (And Groom)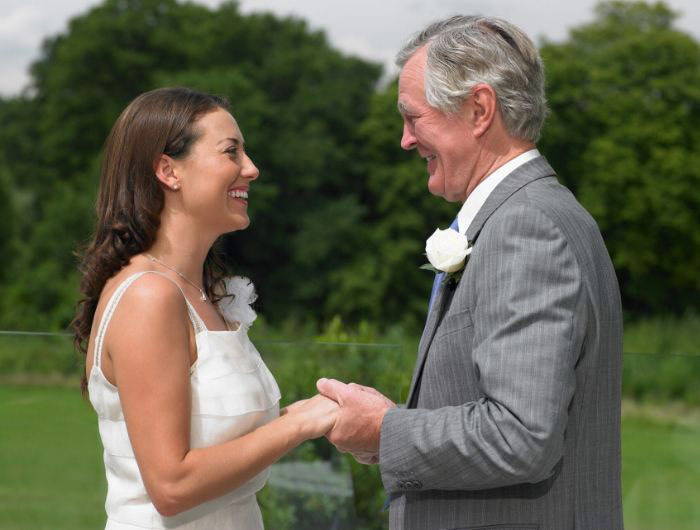 ---
The father of the bride (and groom) are an important part of a wedding, but they're often overlooked when it comes to what to wear. A general rule of thumb is that dad should be dressed as formal as the groomsmen, with minor exceptions. Let's dig in.
For groomsmen clad in tuxedos, the dads can opt for their favorite black suit if preferred.
If groomsmen are wearing bow ties, it's okay for dad to wear a necktie and vice versa.
The father of the bride and groom usually wear boutonnieres in the same or slightly different styles than the groomsmen, so be sure to include them in the florist order.
Now, from colors to formality, let's get down to specifics with father of the bride apparel. Here are 4 ways to dress the father of bride.
From the tux to the tie, it's not uncommon for the father of the bride to wear the same ensemble as the groomsmen. One thing to consider, though, is the fit of the tuxedo. While slim fit tuxedos might be an obvious choice for your groomsmen, dad might be more comfortable in the same tuxedo, but in the regular cut he's accustomed to. As noted above, dad may prefer to wear his favorite black suit rather than a tuxedo. He can still match by wearing the same accessories (tie, pocket square and boutonniere) as the groomsmen.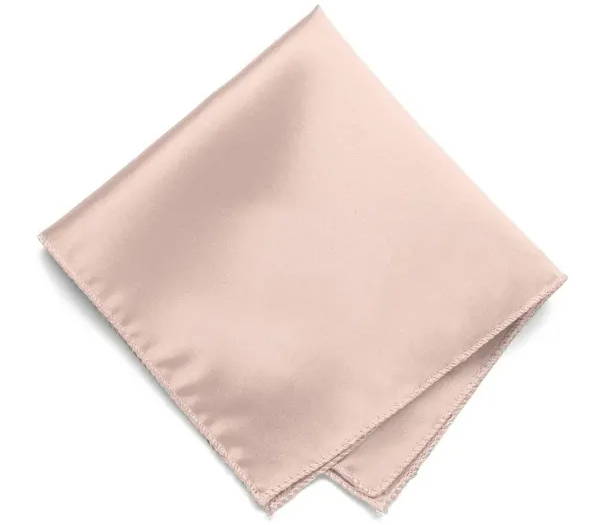 Blush Pink Solid Color Pocket Square
Many couples leave the father attire entirely up to dad. It's still smart to give him some guidelines for the big day though, such as color of his suit or tuxedo. For casual weddings where the wedding party won't be wearing traditional attire, make sure dad knows. If groomsmen are in linen button downs and khakis, the father of the bride should leave his suit at home and dress similarly. Letting him know your wedding colors is important, too. Although he might not match his tie or accessories exactly to the colors, this will help him choose a coordinating necktie that won't clash with your wedding colors. If you have a preference to whether he wears a tie or bow tie, it's best to let him know, too.
Pink and Black Striped Bow Tie
Clothing dad in accent wedding colors is our favorite way to dress the father of the bride. For a burgundy and blush wedding with groomsmen adorned in burgundy ties, go blush pink for dad's tie. You can also add different color accents to his pocket square and boutonniere, too.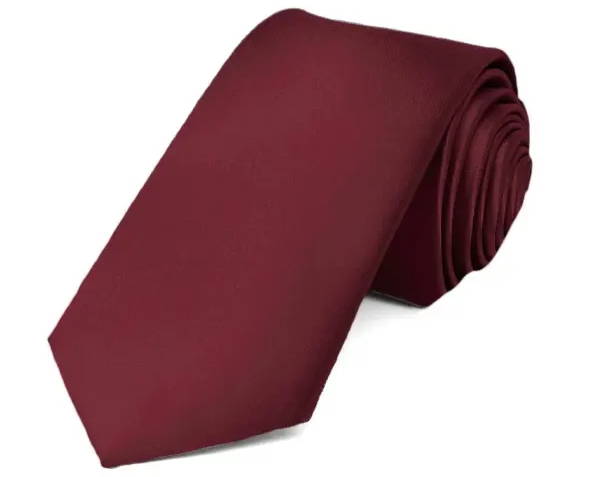 Burgundy Slim Solid Color Necktie
Neutral ties and accessories are a simple solution to father of the bride attire, especially if you're a dad who's been left with the challenge of dressing yourself. A solid color or tone-on-tone ivory, white, champagne, pale gold or silver tie are formal, wedding appropriate and will match most wedding colors. Classic black is always an option, too.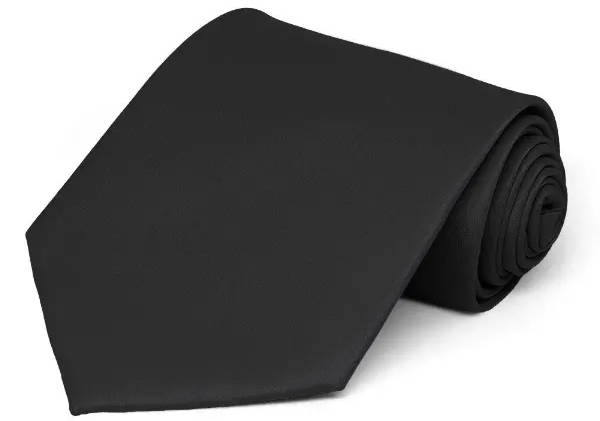 Black Solid Color Necktie
Father Of The Bride Ties And Accessories

TieMart offers budget-friendly wedding ties in a huge range of colors and patterns. You'll find accessories for your entire wedding party, from the groom and groomsmen to the ring bearer and father of the bride. Match your wedding colors by requesting free fabric color swatches today.