5 Ties To Wear To A Funeral
---
Funeral Attire: Ties Required

Funerals are an unfortunate part of life that most of us will attend at least once in our lifetime. Out of respect for the deceased and their loved ones, it's important to be dressed appropriately for a funeral. For men, this means wearing a necktie (even if wearing a tie isn't your norm).
Ties come in a lot of different styles, but for a funeral you need to keep things traditional. This means a standard-width tie, 3-inches or wider. (Today, the most common width of tie is 3.25- to 3.5-inches wide.) Make sure the tie is the correct length for your height. Most men wear a regular, 57-inch length tie. For big and/or tall men, look for extra long length ties measuring 63-inches or longer.
If you can't or don't know how to tie a tie, pre-tied ties are a great option and nowadays look just like a standard tie you tied yourself. Both zipper and clip-on ties are easy to use, stay securely in place and are available in the 5 ties listed below.
So let's take a look at those 5 ties to wear to a funeral.
1. Black Solid Color Necktie

You can't go wrong attending a funeral in a standard-width solid black necktie. In fact, it's what most men will be wearing. If you've never met the family of the deceased or won't know a lot of people at the funeral, we really recommend selecting a solid black necktie. It's traditional and respectful, and you won't feel out of place or uncomfortable in this tie. Wear it with a black suit.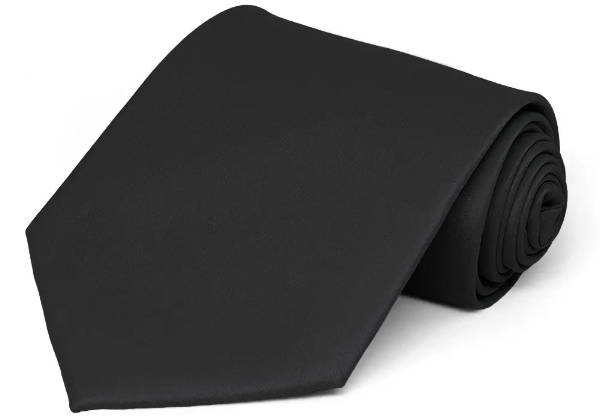 Black Solid Color Necktie
2. A Black Tone-On-Tone Necktie

A black tone-on-tone necktie is a step up from the black solid tie. The tie is still all black, but it might have a slight texture or be woven in a way that makes it look striped. There's nothing wrong with going with this tie over a solid black tie for a funeral. If you're purchasing a new tie for a funeral and would like to wear it again, this will be a great tie to wear to a future formal event like a wedding. For a funeral, wear this one with a black suit.
Black Elite Striped Necktie
3. A Black Pattern Necktie

You don't have to stick to the black solid tie for funeral attire. Most black pattern ties, like plaids, paisleys, stripes and geometrics, are okay to wear as well. Just make sure the only colors in the tie are black and gray, the pattern isn't too bold (novelty ties are out), and there's no metallic details in the tie. Again, if you're purchasing a new tie and want to wear it more than once, a black pattern tie is appropriate for the office, job interviews, formal events, etc. For a funeral, wear this tie with a black or gray suit.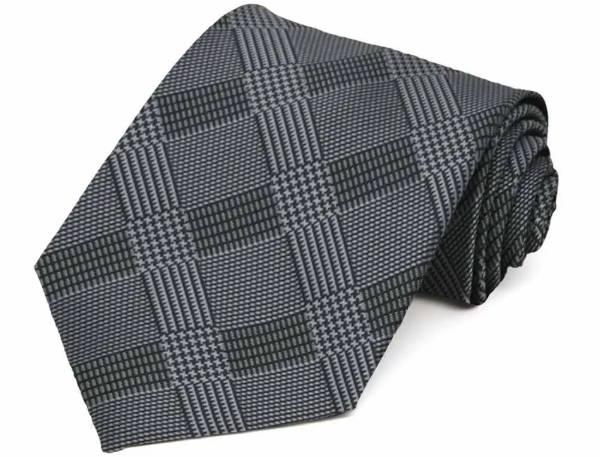 Black Michael Glen Plaid Necktie
If you've searched your tie drawer for a black tie and come up short, it's okay to wear a gray tie to a funeral. Gray neckties are definitely neutral and can worn with a black or gray suit. Just like a black tie, a gray solid, tone-on-tone or pattern tie are appropriate. Just follow the same style guidelines listed above.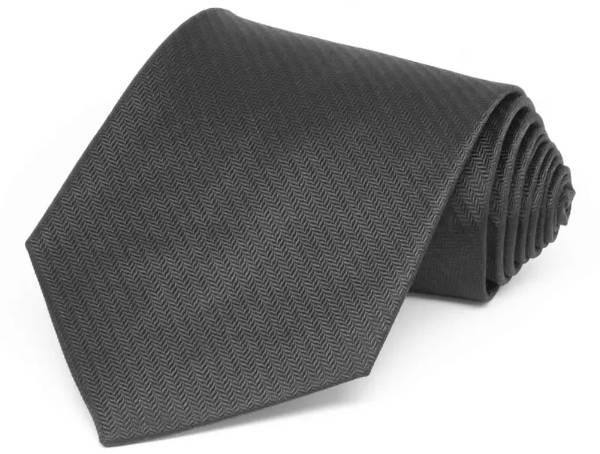 Graphite Gray Herringbone Silk Necktie
Many people don't realize you can wear navy blue to a funeral, but you definitely can. Nowadays, navy blue is considered a neutral color, and it blends in just like black. We know how popular navy blue suits are right now, and for many it's the only color suit they own. So, 1) it's better to wear a navy blue suit to a funeral than no suit, and 2) there's really no need to rush out and purchase a new black suit if you have one in navy. Pair your navy suit with a navy blue tie for a look that's respectful.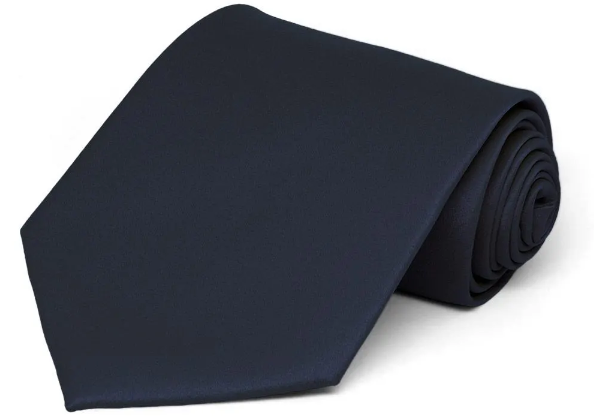 Dark Navy Blue Solid Color Necktie
If you still have questions about dressing for a funeral, take a look at our article on How To Dress For A Funeral. We'll take a look at which suit, dress shirt and shoes to wear.
TieMart offers an array of funeral appropriate neckwear and accessories for life's more somber occasions. You've got a lot on your mind, so TieMart has made it easy to order and quickly receive your items. Orders placed before 12 pm central time typically ship the same day.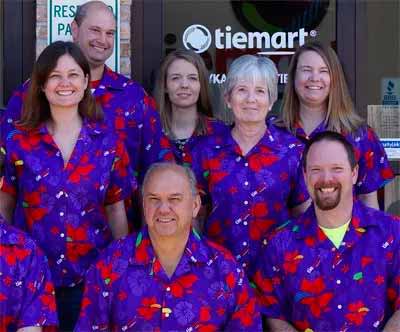 We are a family-run tie company based in Illinois. We've been in the biz since the late 90s, so by now we know a thing or two about men's fashion and accessories. Tiepedia is our lil spot on the web to share that knowledge with you.