5 Ties You Should Never Wear To A Funeral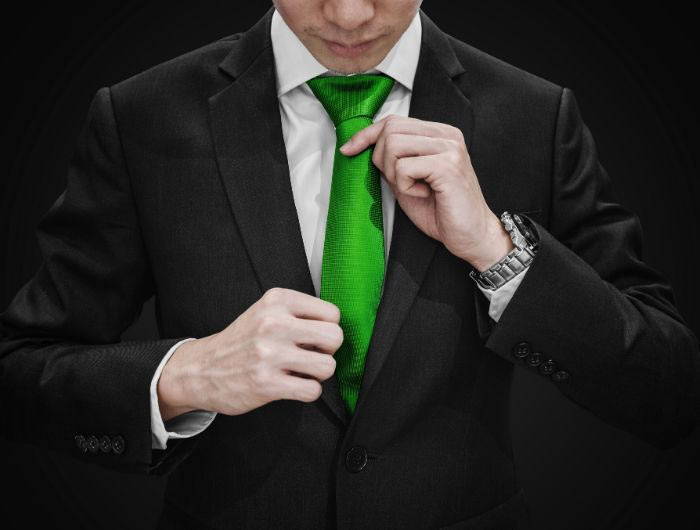 ---
Funeral Attire: Don't Wear These 5 Ties

As everyday attire becomes more casual, funerals are one of the few places neckties are still being worn. However, that doesn't mean every necktie is funeral appropriate. Let's take a look at 5 ties you should never wear to a funeral.
For many men, they have one bow tie in their tie wardrobe: The formal black bow tie. It's black, so it seems appropriate for a funeral, right? Wrong. Unless you are known for wearing bow ties regularly by everyone attending the funeral (in which case you probably wear them casually, too), that black bow tie will seem out of place at a funeral. Do yourself a favor and leave the bow tie at home.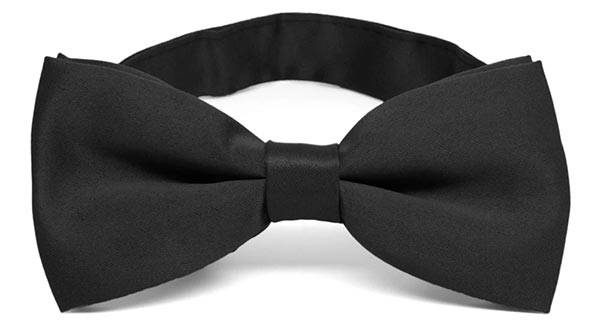 We love the look of a skinny tie. It's modern and trendy, but that's just it. A funeral isn't the place to let everyone know you're up on the latest trends. Go with a more conservative, wider tie at a funeral. If you feel uncomfortable in a standard tie, try a 3-inch tie instead. The width is a great compromise between the skinny and wide tie, and won't draw attention to your look.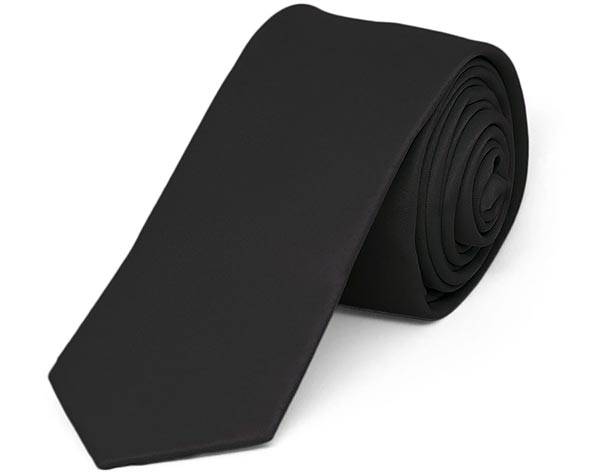 You might not know much about women's fashion, but try and think about the colors of women's dresses you've seen portrayed on tv funerals. We're guessing the color black comes to mind, rather than bright colors like oranges, yellows, bright greens, bright blues, etc. Not every occasion calls for tie and dress colors to be similar shades, but funerals are one of them. Bright colored ties are great for the office, everyday looks and most formal events. But leave those bright hues at home when it comes time to attend a funeral. You want your outfit to blend in at a funeral, and it won't in a bright tie.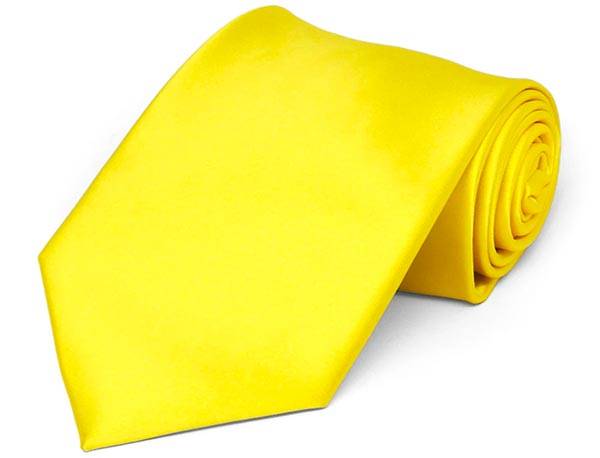 This one is along the same lines as a brightly colored tie. A bold pattern tie might feature a large pattern or be full of colors. Maybe you've even worn it to a formal event like a wedding, so you're thinking perhaps it's funeral appropriate, too. Nope. Unfortunately, nothing says "look at me" like a necktie with a bold pattern and this is the opposite of what you want at a funeral. Even if it's your all-time favorite tie, there's a time and a place for a great tie like this, but a funeral isn't one of them.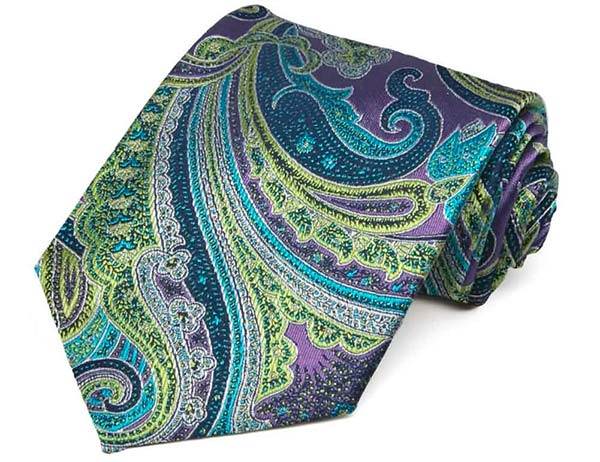 A novelty tie is a tie with a themed pattern one it. It might be footballs, sailboats, hot dogs, etc. You might thing it's okay to wear to the funeral, especially if it has something to do with the deceased or your relationship with him or her. But unless the family is coordinating themed attire for the funeral, don't wear a novelty tie. It can look disrespectful and be taken the wrong way by mourners that might not understand the special meaning behind the theme. The same goes for having a photo tie made to honor the deceased. Good intentions on your part, but not everyone will get it.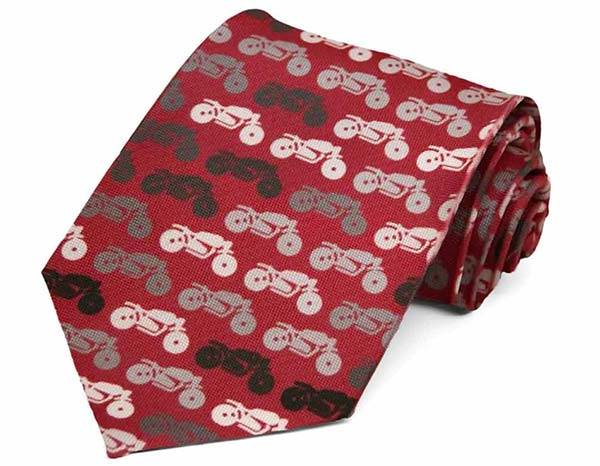 Even if there is a special meaning behind the theme of a tie, a novelty tie should not be worn to a funeral. (Shown: Motorcycle Necktie)
TieMart offers an array of funeral appropriate neckwear and accessories for life's more somber occasions. You've got a lot on your mind, so TieMart has made it easy to order and quickly receive your items. Orders placed before 12 pm central time typically ship the same day.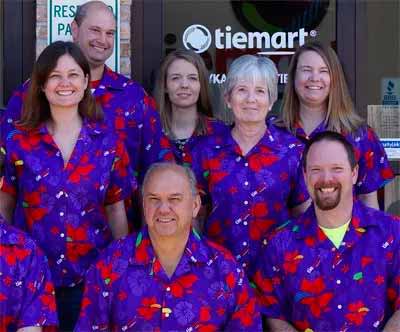 We are a family-run tie company based in Illinois. We've been in the biz since the late 90s, so by now we know a thing or two about men's fashion and accessories. Tiepedia is our lil spot on the web to share that knowledge with you.