Chick This Out: A Guide To Easter Ties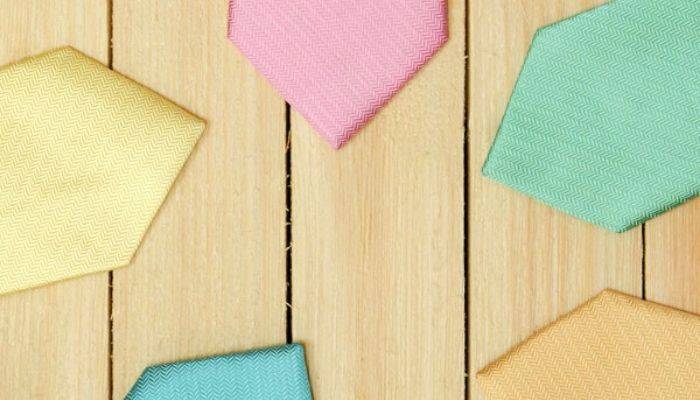 ---
Easter is one of our favorite times of year at TieMart. After a long, cold winter, when Easter arrives here in the Chicago area the snow has usually melted, the birds have migrated back and we've been teased with at least a few warm days. As we pack and ship orders, tie colors have transitioned from dark, rich winter hues to light and bright spring pastels, too. Follow these tips below to quickly coordinate stylish spring looks for men and boys of any age.
If you normally stick to the classics when it comes to ties, Easter is the perfect day to mix things up and try something new. Pink, purple, paisley, maybe even a floral pattern. If you've never worn a bow tie, give it a try today! Most of our popular Easter patterns are also available in pre-tied and self-tie bow ties, too.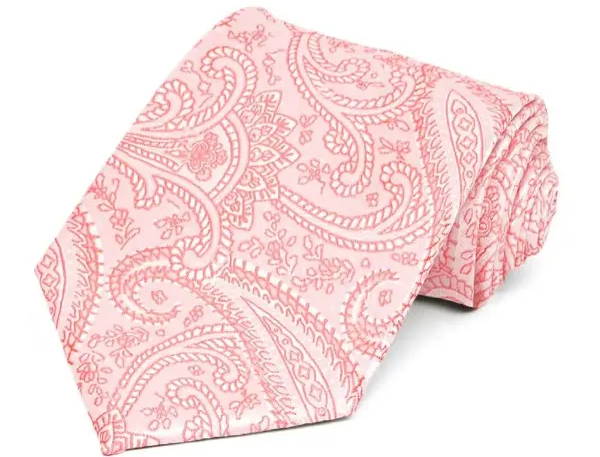 Coral Clara Paisley Necktie
It can be a struggle to get a teen to wear a collared shirt, but buying him a trendy skinny or slim tie might help. These ties measure between 2- and 2.5-inches wide, which is a great size for pre-teens and teens who may be tall enough for a men's length of tie, but not yet wide enough to fill out a traditional 3.5-inch width. Most of our popular pastel colors and patterns are available in this size as well.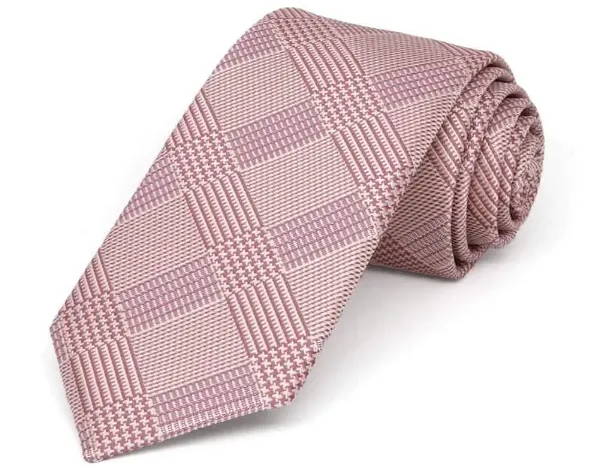 Cameo Pink Michael Glen Plaid Slim Necktie
Most of our boys' ties come in the same colors and patterns as our men's, so it's easy to create a matching father-son look. At Easter, bow ties are our most popular style for young boys. They are one size fits most, so there's no measuring to make sure you're buying the correct length. The adjustable band collar fits boys from baby to about 10-years old.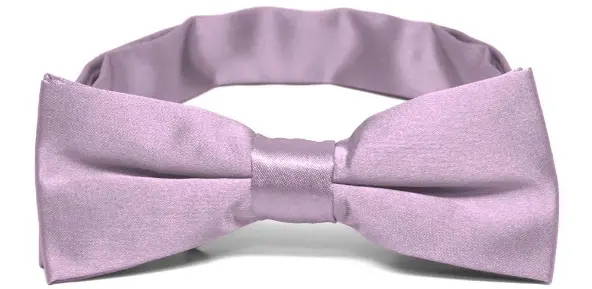 Boys' English Lavender Bow Tie
If you're a mom dressing your family for Easter, don't forget your own outfit! It's easy to put the boys in matching ties, but consider adding a coordinating lightweight scarf for yourself. Tiemart offers a large selection of women's fashion scarves in standard and infinity styles.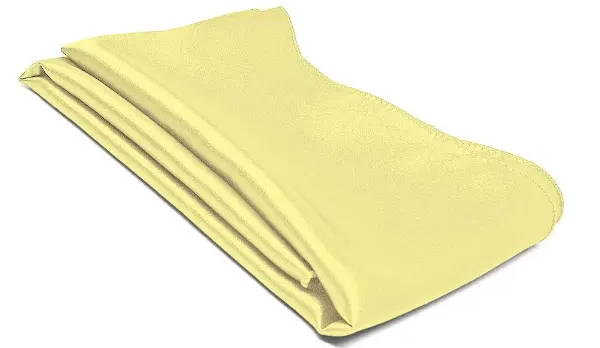 Butter Yellow Solid Color Scarf
TieMart is an online retailer of men's neckties, bow ties and other accessories. A wide selection of pattern ties are available at TieMart, including popular paisley ties for weddings, traditional plaid ties for the office and collegiate two-color striped ties for graduation or school uniforms. And, yes, if you really want to put your face on a tie, it's possible with a custom photo tie. TieMart ties are affordable and ship quickly from their Midwest location.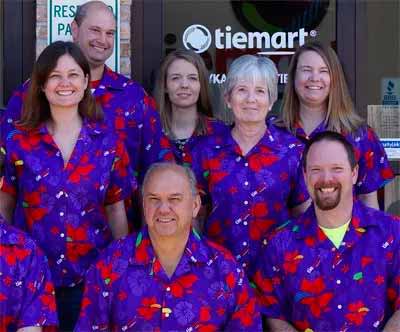 We are a family-run tie company based in Illinois. We've been in the biz since the late 90s, so by now we know a thing or two about men's fashion and accessories. Tiepedia is our lil spot on the web to share that knowledge with you.