Birthstone Neckties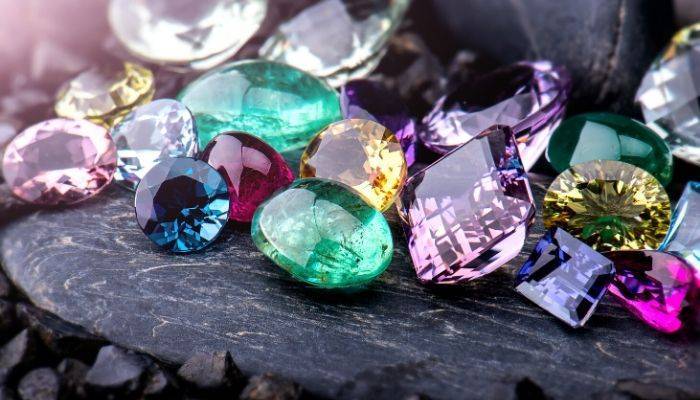 ---
They're Cheaper Than You Think

While it is traditional for birthstones to be worn in a pendent, ring or other form of jewelry, here at TieMart we thought, "Hey, why not birthstone neckties?!?!". As stunning as a gemstone encrusted necktie would be, that would go against our belief in keeping neckwear affordable.
Instead, we're talking about wearing a solid tie in the color coordinating with either the current month or your birth month. WAY cheaper than real gemstones.
New baby on the way? Celebrate and wear a tie in the birthstone color of his or her expected due date. Wedding anniversary coming up and not sure which tie to wear to dinner? Pick the color of the gemstone that's associated with the month you were married. Throwing a surprise party for your girlfriend's birthday? (Kudos to you!) Complete your outfit with a tie in her birthstone color. Seriously, there are so many great uses for birthstone ties.
Not up on birthstones? Don't worry. Here's a really helpful list of birthstones by month and our matching ties. What's shown below is standard-width ties, but you can definitely add in your own style with skinnier ties or bow ties. Those are available, too!
January's birthstone is garnet. This is a deep dark red. Here at TieMart our burgundy ties are the best match to this gorgeous gemstone.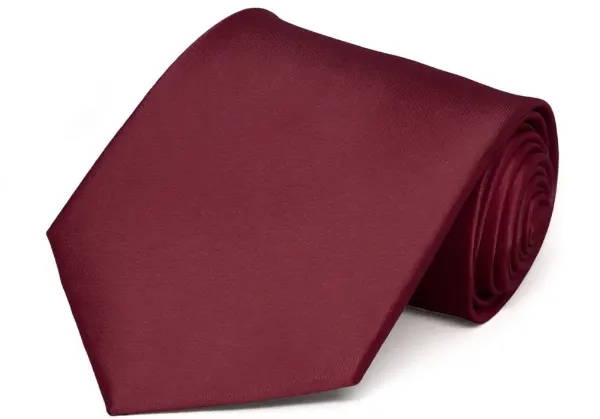 Burgundy Solid Color Necktie
February's birthstone is amethyst, which is a dark purple shade. We just so happened to have named a tie after it. Needless to say, our amethyst purple ties are a great match to the gemstone.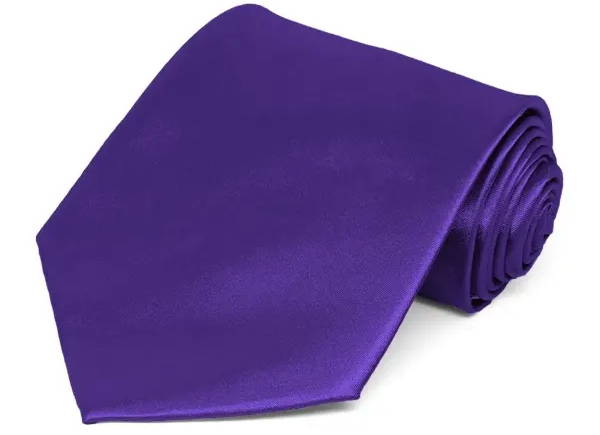 Amethyst Purple Solid Color Necktie
March's birthstone is aquamarine. This is a really pretty light blue-green color. Wear our aquamarine necktie to match this gemstone. (Sometimes aquamarine is a pale blue color, with less green. In which case our pale blue ties are a better match.)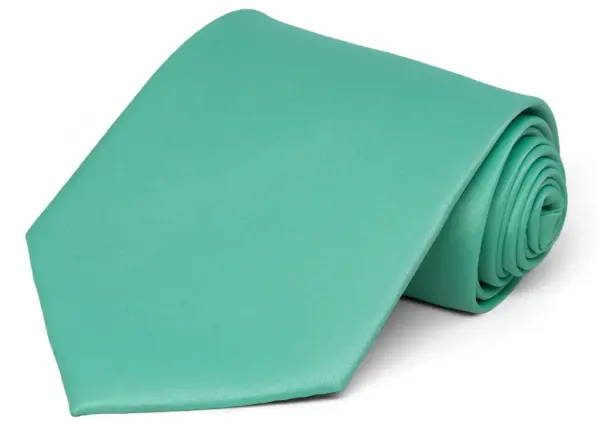 Aquamarine Solid Color Necktie
April's birthstone is the diamond, which you're probably familiar with. Since it's crystal clear, we recommend choosing our lightest tie to match it: White.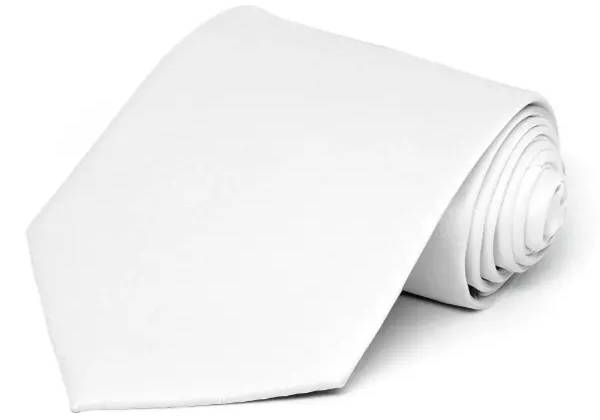 White Solid Color Necktie
May's birthstone is the emerald, which is a vivid green color. We happen to have a tie named after this one too, so wear an emerald green necktie to match this gemstone.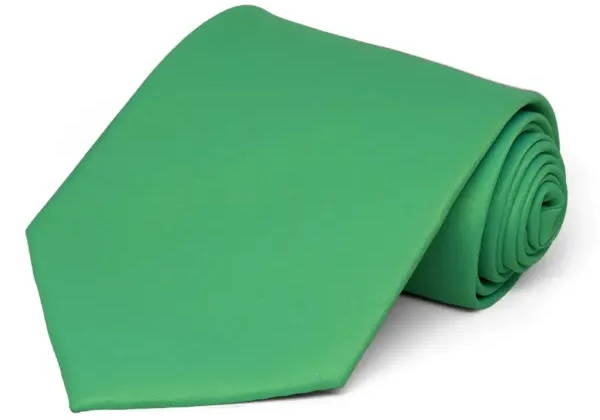 Emerald Green Solid Color Necktie
June's birthstone is the pearl. (Yes, same as the one from the sea.) Our pearl necktie is the best match for this month, and the finish really reminds of us the creamy luster on a real pearl.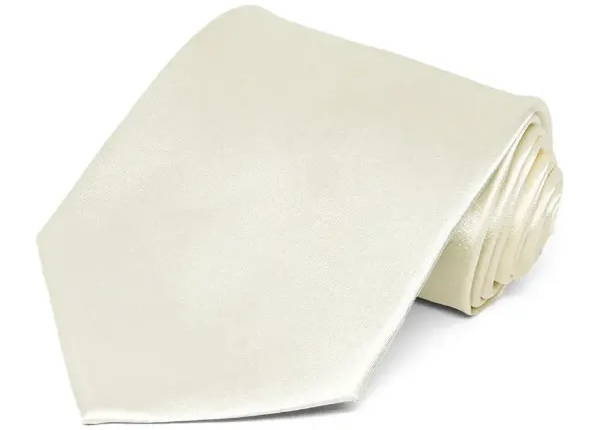 Pearl Solid Color Necktie
The ruby is July's birthstone, which is a red color with some minor pink tones. (It's lighter than garnet, January's birthstone.) To match this month, select a ruby red tie.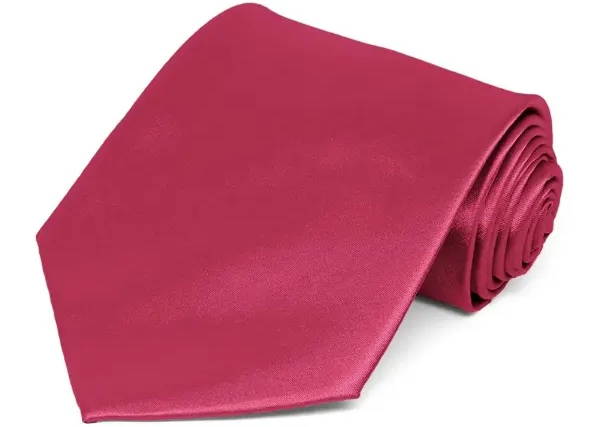 Ruby Red Solid Color Necktie
August's gemstone is peridot, which is a really bright lime color. Match this gemstone with a spring green tie.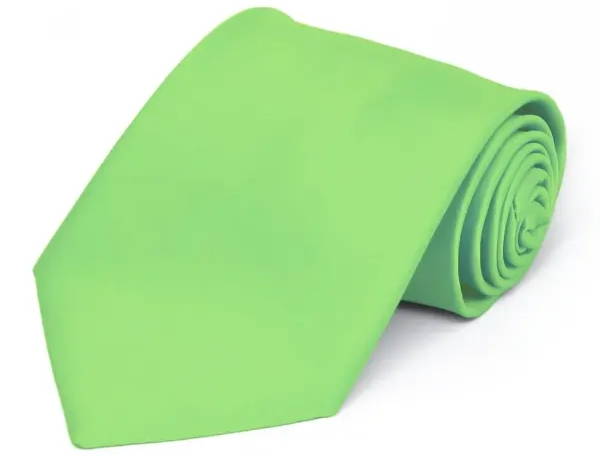 Spring Green Premium Solid Color Necktie
The sapphire is September's birthstone, which is a dark royal blue color. We named a tie after this one too, so wear a sapphire solid tie to match this stone.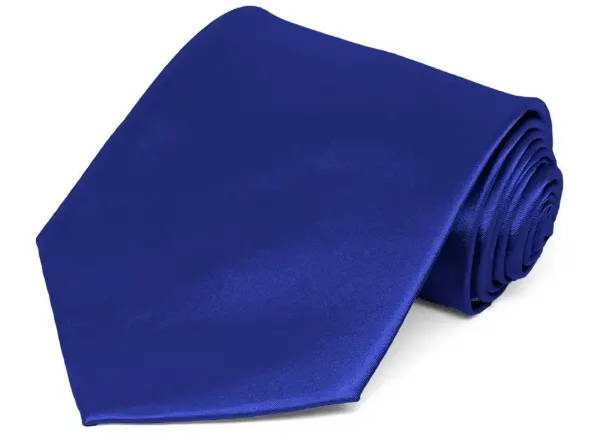 Sapphire Solid Color Necktie
October has two birthstones. Originally, the opal was October's birthstone. Pink tourmaline was added as an alternative stone because of its greater durability, among other things. So let's talk about pink tourmaline. As you can imagine, it's a pink shade. It's on the brighter spectrum in terms of pinks. We recommend a bright pink tie to match this gem.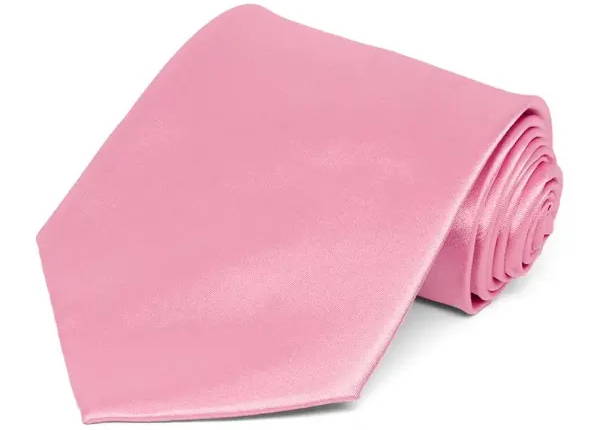 Bright Pink Solid Color Necktie
November's gemstone is yellow topaz. Traditionally, this is a deeper yellow color. As such, to match this stone we recommend our darkest yellow tie: Golden yellow.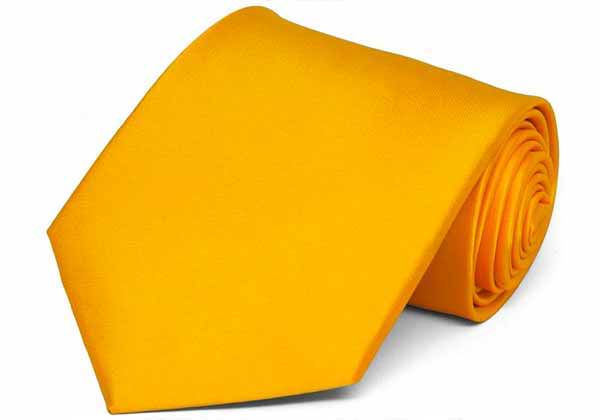 Golden Yellow Solid Color Necktie
Last but not least is December's gemstone: Turquoise. Turquoise is a bright blue color with some green tones. We have a tie named after this gem too, so wear a turquoise solid tie when matching this one.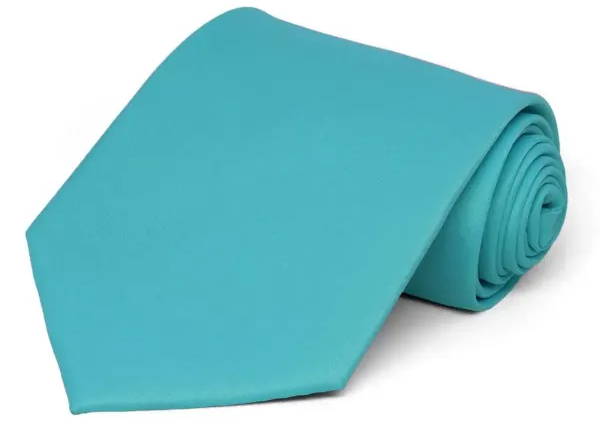 Turquoise Solid Color Necktie
We've all heard of birthstones, the gems used to represent the month a person was born. These beautiful stones actually have a long history. According to the Book of Exodus, the High Priest of the Israelites wore a 12-stone encrusted breastplate to communicate with God. The 12 different stones were believed to represent the tribes of Israel.
In the 1st and 5th centuries A.D., two scholars by the names of Flavius Josephus and St. Jerome associated the 12 stones of the breastplate with the 12 zodiac signs. Their initial idea was that a person would own all 12 gemstones and wear one stone during the corresponding month. In the 18th century, birthstones became what we know today when Jewish gem traders in Poland sold the stones based on a person's birth month. This tradition was solidified in the United States in 1912 by the National Association of Jewelers. The stones representing each month are still tradition today and are what we've listed above.
TieMart is an online retailer of men's neckties, bow ties and other accessories. A wide selection of pattern ties are available at TieMart, including popular paisley ties for weddings, traditional plaid ties for the office and collegiate two-color striped ties for graduation or school uniforms. And, yes, if you really want to put your face on a tie, it's possible with a custom photo tie. TieMart ties are affordable and ship quickly from their Midwest location.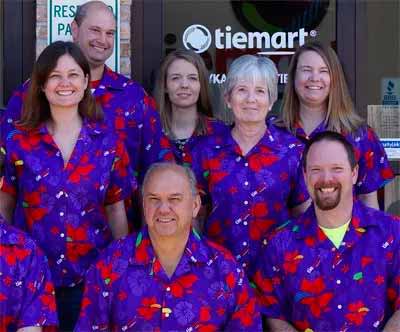 We are a family-run tie company based in Illinois. We've been in the biz since the late 90s, so by now we know a thing or two about men's fashion and accessories. Tiepedia is our lil spot on the web to share that knowledge with you.