Choosing The Right Tie For Your Uniform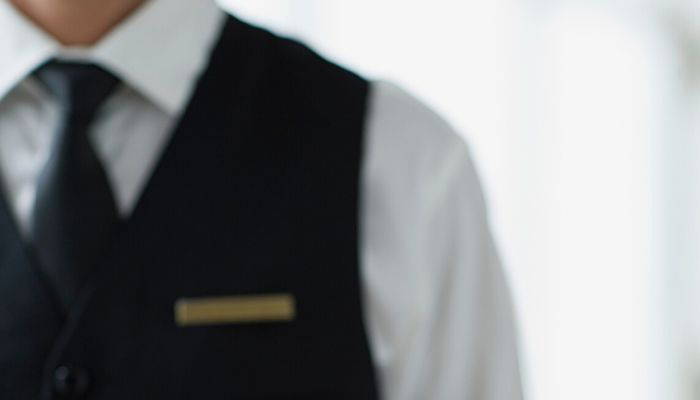 ---
Uniforms have served many purposes throughout their history. In some cases, they're practical for certain lines of work, like police uniforms. Some, like school uniforms, are to direct attention away from fashion and towards something more important. Others are meant to embody the identity of a brand, as seen with hotel or restaurant staff uniforms.
Regardless of their purpose, uniforms often include some form of neckwear as an accessory. Ties are able to add a flash of personality that most other professional garments can't, which makes them ideal for companies looking to add some excitement to their staff's outfits.
One of the most important things to consider when creating a uniform is how it is going to affect the work of the person wearing it. A uniform plays a major role in the appearance of your company, but if it impacts an employee's ability to do their job well, it's not really worth it.
Always choose clothing and accessories appropriate for your workplace. That heavy knit tie might look fantastic with the rest of your uniform, but if it's for a wait staff in a hot, humid restaurant, you're adding some unnecessary heat.

When determining whether to use pre-tied or self-tied neckwear, it's important to consider who is wearing them and why.
If you've got a mostly younger staff, they might appreciate pre-tied options, like a zipper tie, because they might lack experience with self-tied neckwear. On the other side, if you own a very high-end restaurant, remember that it is generally considered a faux pas to wear anything but self-tied ties.
Fashion aside, there are also practical uses for pre-tied neckwear. For example security companies often complement a highly formal look with solid black clip-on ties. The appearance is still formal, but the employee doesn't have to worry about the tie being used against them if a threat occurs.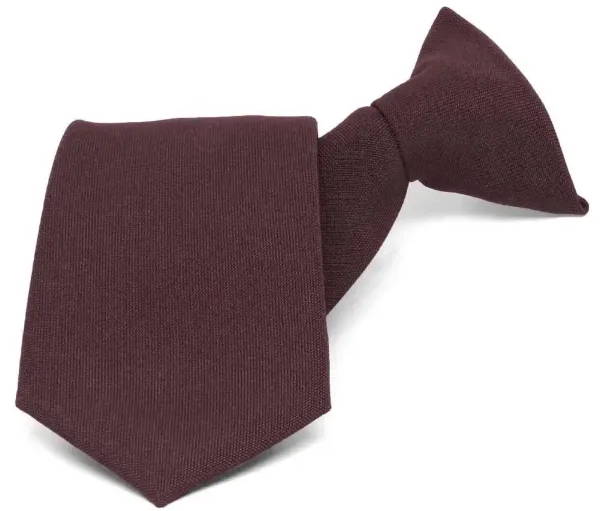 Maroon Clip-On Uniform Tie
When it comes to which variety of neckwear to choose, you have a large amount of freedom to match the tie appropriately with your brand.
Skinny ties are trendier than their standard counterparts, which might make them suitable for a quirkier restaurant or a hotel that caters to younger adults.
For bow ties, they can either be festive or formal. A waiter at a five-star restaurant can pair one well with a tuxedo, but they can also look great for dance team uniforms.
Standard neckwear works in just about every situation. Formal restaurants, school uniforms, hotel staff, you name it. Just watch out for anything it might get snagged on.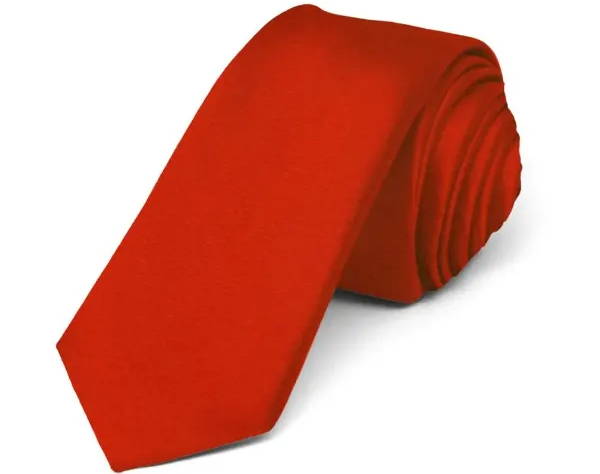 Red Skinny Woven Staff Tie
Difference For Male And Female Uniforms

There's a decent chance you'll have two different sets of uniforms: one for men and one for women. Often times, these changes can be as simple as swapping pants with a skirt, but sometimes the neckwear changes, too.
One of the most popular substitution is to exchange a long tie for a floppy bow or crossover tie for women's uniforms. These changes replaces the traditionally male accessory with something a little more feminine without sacrificing too much consistency in the look.
Unless there are industry-specific circumstances, deciding whether to have different neckwear is almost entirely up to the individual company. Figure out what you think looks best and go with it.
Picking The Right Style/Color

When it comes to picking the actual color and style for your uniform's neckwear, there's really no right or wrong. You know your business better than anyone, so choose something you think is the most appropriate.
A safe choice is to choose striped neckwear that matches your company's colors. Sometimes a solid tie in just the primary color works better, though.
Patterned ties can also be fun, though they generally only work for themed restaurants or other less formal industries.
The only real consideration for style and color is to keep in mind one of the basic rules for tie-wearing: don't let the tie become the only part of your outfit that's noticeable. It should complement the other pieces, not overpower them.
Catering/Restaurant Staff

Restaurant and catering staff uniforms can vary widely. We suggest choosing a tie based on the formality of your restaurant. For more formal environments, go with a solid color, standard width tie. Want something a little more unique? Bow ties look awesome. Check out our guide to restaurant uniforms and our catering uniform advice for more help.
If you're running a hotel, you'll likely want a more formal look. We suggest crisp dress shirts paired with a solid black necktie, but you can get away with just about any professional looking neckwear. You might also like to read our more in-depth guide for hotel uniforms.
A school uniform helps keep students' attention on studying rather than worrying about their clothes. For these, professionalism is key. Standard, solid color neckties for men are almost a must. For women, a necktie or crossover tie look great. Want more details? Check our school uniform suggestions.
Neckwear can be great for representing your company at trade shows or award banquets. Have your employees wear striped ties with your company's colors to stand out from the rest. We've got a guide for trade show outfits if you're looking for more information.
Bulk Ordering Uniform Ties

Once you've got the perfect piece of neckwear to complete your uniform, we can help make them a reality! We offer bulk rates for uniforms with a quick turnaround.
TieMart sells affordable, quality ties to many industries, including restaurants. They keep large quantities in stock at all times. Styles of their most popular ties, including many skinny ties, are never discontinued. This allows restaurants to confidently order the same ties year after year, without having to worry about changing waitstaff uniforms.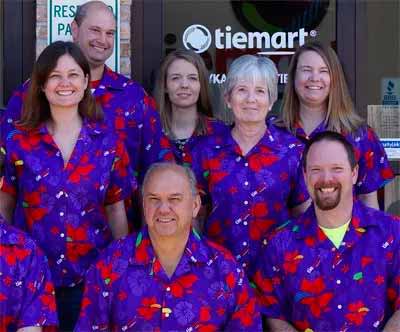 We are a family-run tie company based in Illinois. We've been in the biz since the late 90s, so by now we know a thing or two about men's fashion and accessories. Tiepedia is our lil spot on the web to share that knowledge with you.