Creative Ways To Gift Wrap Socks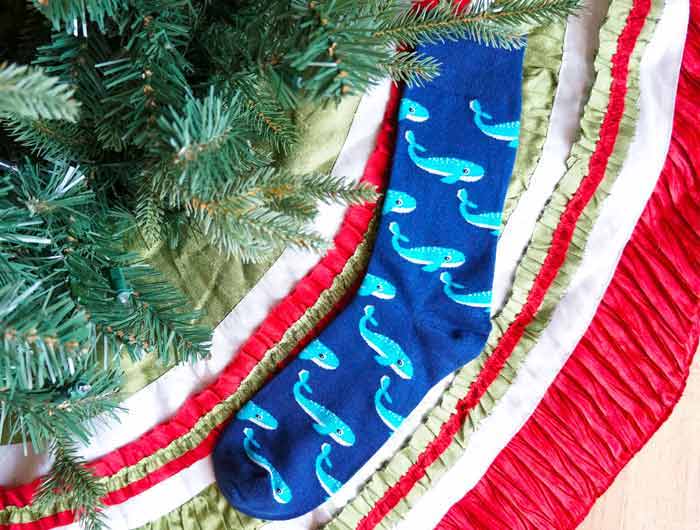 ---
Socks are one of those go-to, practical gifts that everyone can use. (And admit it, as an adult, new socks are one of the best gifts to receive!) Since we've all unwrapped a pair of socks on Christmas morning, it's time to get creative with how we gift them. (No more knowing what that small, soft and lumpy gift under the tree is!) Here are 5 fun and creative ways to gift wrap socks.
Materials: Socks, ribbon and small gift items.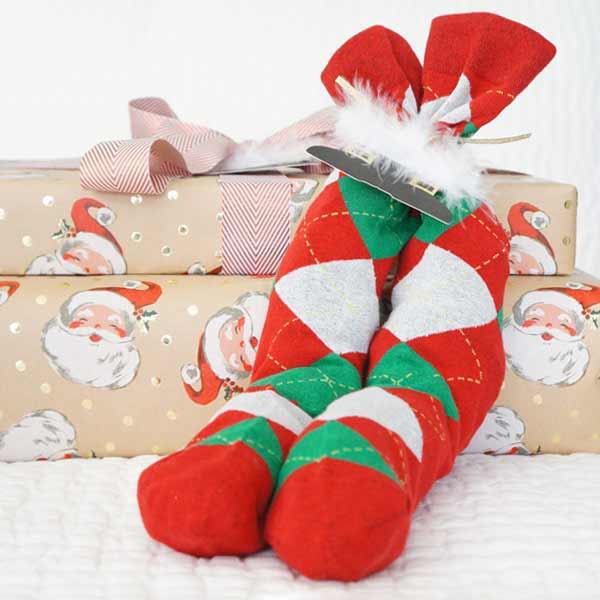 Don't wrap those socks, just stuff them instead. Fill a pair of socks with small items like lotion and gift cards. Secure closed and tie together with a ribbon or gift tag and they are ready to give. (This is a popular idea for Secret Santa Gift Exchanges.)
This is one of our favorite ways to gift socks, and it's so easy! You're going to need other small items to gift besides the socks. (Lotion, beard balm, hand sanitizer, gift cards, etc.) All you have to do is fill the small gifts inside the socks so that they are stuffed close to the upper cuff. If the items aren't enough to make the socks look full, add tissue paper to the toes. Once stuffed, use ribbon to tie the socks together and you're finished! Super simple and so much fun to give!
Materials: At least 1 pair of socks and the same number of cupcake liners. Optional: Small candy, ribbon, cupcake box, clear cellophane bag, etc.
Give them a sweat treat…for their feet! Once you know how many pairs of socks you're gifting, grab a cupcake wrapper for each sock. (Gifting 3 pairs of socks? You'll need 6 cupcake wrappers. 6 pairs of socks? 12 cupcake wrappers, etc.) Now, one by one loosely wrap the socks from the cuff to the toes and place each wrapped sock into the cupcake liner. It's okay if the sock expands after you let go, you want it to fill the liner. "Fluff" the sock slightly by pulling the center most part up and the ends out, so that it resembles a cupcake as much as possible. If you'd like, add a piece of candy or decoration to the top. A sucker could be stuck through the middle, a puff ball or bell on top, etc. The socks can be gifted as is, or you could place them into a cupcake box, cellophane bags secured shut with ribbons, etc.
Materials: 1 pair of socks and 1 bottle of wine or other similarly sized beverage.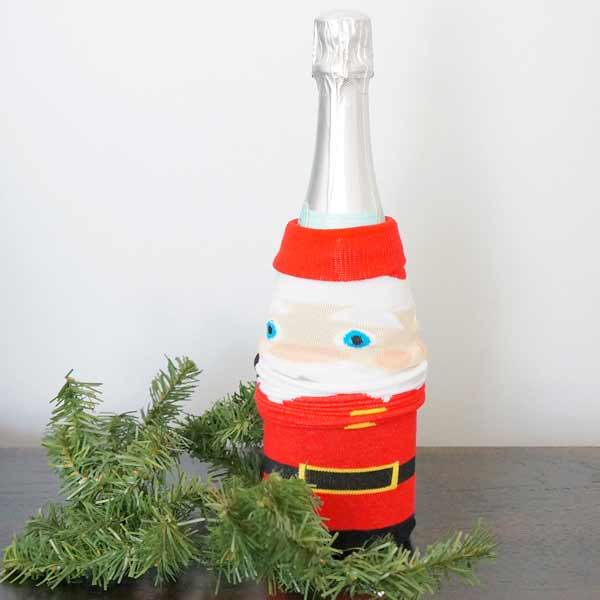 A pair of crew socks fit perfectly over a bottle of wine. Use the second sock to tie a bow around the neck of the bottle.
If a pair of socks doesn't complete your gift, consider adding a bottle of wine or other similarly sized bottle. Just like socks, wine bottles can be a pain to wrap. But when you put these two items together, you have the PERFECT wrapping job. A pair of crew socks is just the right length to cover a wine bottle. Take one sock and put the wine bottle into it. Pull the cuff of the sock as high as it goes on the bottle. The might be the bottle neck or it might cover the bottle completely. Take the other sock and use it to tie a bow around the neck of the bottle. And you're set! Both socks will stay in place and you have one great looking gift.
Materials: 6 pairs of socks, 12 skewers and 12 rubber bands. Optional: Vase, tissue paper, ribbon, real flowers.
Here's the most romantic way to give someone new socks: As a bouquet! Start by laying the socks flat. Pick up the first sock and place a skewer about halfway up the toe of the sock (on the outside). Now simply wrap the sock around the skewer. Once the entire sock is wrapped, use a rubber band to secure the "flower" at the bottom of the sock. Fluff the sock to look more flower like by pulling up some rolled sections of the sock at the top. You can also fold over a bottom section of the sock to hide the rubber band. Once you have made all 12 sock flowers, place the socks in a vase or simply add tissue paper around them like you would find them in a store. You can mix real flowers into your bouquet, add ribbons, etc. You'll get tons of kudos for creativity when you give this bouquet.
Materials: 3 pairs of socks, pen and ribbon. Optional: Bow.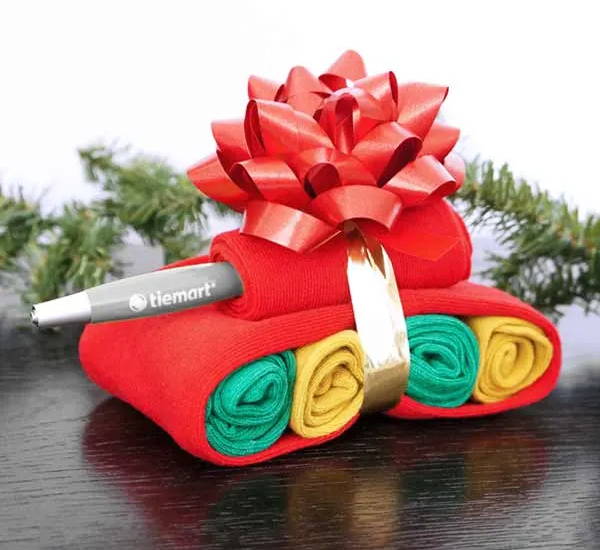 Tanks for the socks! Three pairs of socks can easily be rolled into this fun tank.
This one is for the guys and while it looks complicated to assemble, it's really not. Turn those ordinary socks into a miniature tank this holiday season. Start with 3 pairs of socks. Lay 1 sock flat on a hard flat surface. Next, roll 4 socks from the cuff to the heel. Place the socks on top of the flat sock, rolled ends facing outward. Now, bring the ends of the flat sock together and tuck the toe into the heel. Grab a pen and roll 1 more sock around it. Place it on top of the other socks. Use a piece of ribbon and wrap it around the socks to keep everything in place. (The ribbon goes the opposite direction of the top rolled sock.) Now, if you have one, attach a bow to the top of the tank. Voila! Your sock tank is complete and you're sure to get a lot of "tanks" for it!
TieMart sells gift-worthy socks for men, women and boys. You'll find crew socks in solid colors, stripes and argyle patterns that are perfect for the office and everyday wear. For cool socks, check out the huge selection of fun themed and novelty socks. Socks are super affordable at TieMart, so it's affordable to give socks to everyone on your holiday shopping list.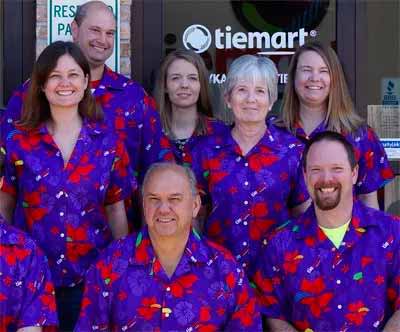 We are a family-run tie company based in Illinois. We've been in the biz since the late 90s, so by now we know a thing or two about men's fashion and accessories. Tiepedia is our lil spot on the web to share that knowledge with you.