What To Wear When You Work From Home (It's Not Pajamas!)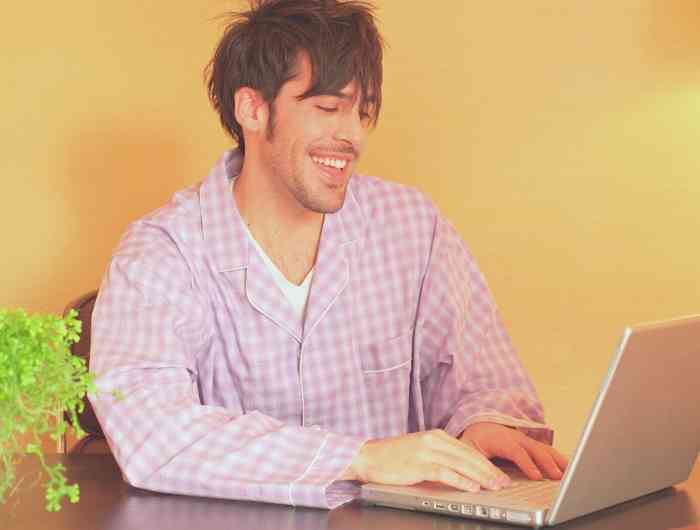 ---
The Unofficial Dress Code

Let's face it. The unofficial dress code of working from home is pajamas. At least for the first week. After week one it's time to get serious and start dressing for your job. (Even if no one is going to see you.) Here's why you should keep your outfit business appropriate when you're working remote.
If video conferences are part of your work day, it goes without saying that you cannot wear pjs while working from home. (Your boss does NOT want to see you in your pajamas, folks.) Wear the same thing at home that you would at an in-person meeting. Yes, this might mean a suit and tie. (You can always unwind and take the jacket off after the call.)
Now, when dressing for a video conference, you can have a bit of fun with your look. Ties are a great way to stand out on a video call. They're conversation starters and leave an impression. When you're picking out ties for a video call, you can actually go bolder than you normally would for work attire. Think about news anchors. They often wear bold pattern ties on the air. These patterns make you do a double take, and after awhile you might start looking for the anchor's tie each day. It's kind of like Vanna White on Wheel of Fortune. Part of the fun of watching is to see which dress she's wearing that day.
Do the same for your next video call. There are tons of camera-ready tie patterns available from these $6.99 ties. Paisley ties, plaid ties, striped pattern ties. (We'll get into what color ties you should be wearing below.) Don't worry about the tie material. No one is getting an up-close view of the tie, so expensive high-end fabrics like silk aren't really necessary for video. It's more about having a healthy rotation of ties in your closet. You don't have to go as extreme as Vanna who never wore the same dress twice. But try not to wear the same tie every time you meet with an important client.
Working from home can be lonely. Some people are fueled by their interactions with coworkers. (Looking at you extroverts!) When you no longer have those water-cooler conversations on a day-to-day basis, you need to find that fuel elsewhere.
As bazaar as it sounds, wearing certain colors can alter your mood and productivity. Have a lot to get done? Add warm tones like a red tie, orange socks or a yellow pocket square to your outfit and get moving. Stressing about a big project? Grab accessories in cool tones. Blue socks or a green tie can help you relax.
A home office can get mundane and sometimes you just need something to brighten your day. Try a pair of colorful socks. You might not realize it, but you'll give your mood a little confidence boost when you go to grab another cup of coffee and see your fun feet.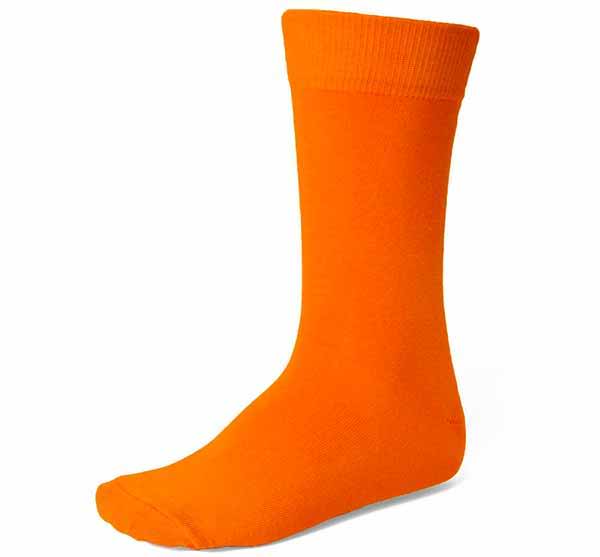 Warm colors, like red, orange and yellow can actually increase productivity. (Shown: Men's Tangerine Socks)
This one is important. After that first week of working from home and wearing your pjs, you need to get into the routine of dressing for your home office. This means setting an alarm with enough time to shower and get dressed each morning. You'll feel more confident starting the work day if you're clean and well dressed. Head on over to our blog post on How To Be Productive and Successful When Working From Home for more tips on getting your work from home routine down.
If you're working from home with children in the house, this one is key. Kids can read a room based on what you're wearing. PJs or comfy sweats? It's playtime. Get into that routine of dressing business appropriate for the home office and they'll quickly understand when they need to let you work.
Now, don't take this advice to mean you can never dress for comfort when working from home. It's perfectly okay to wear your favorite slippers around the house. Is there a day you're without a video call? Pick this day to dress down a bit. Or, just like in the office, reward yourself with casual Friday each week. Whatever you choose, remember to leave the pajamas in your bed.
TieMart is an online retailer of men's neckties, bow ties and other accessories. A wide selection of pattern ties are certainly available at TieMart, including popular paisley ties for weddings, traditional plaid ties for the office and collegiate two-color striped ties for graduation or school uniforms. And, yes, if you really want to put your face on a tie it's possible with a custom photo tie. TieMart ties are affordable and ship quickly from their Midwest location.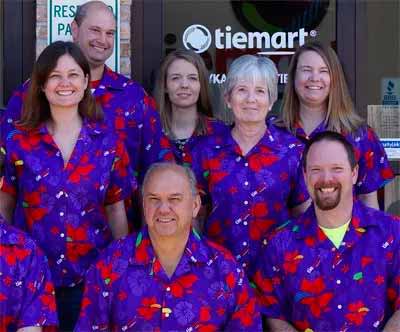 We are a family-run tie company based in Illinois. We've been in the biz since the late 90s, so by now we know a thing or two about men's fashion and accessories. Tiepedia is our lil spot on the web to share that knowledge with you.