Customer Spotlight: Butler's Pantry
---
Located in bustling St. Louis, Butler's Pantry has been in the catering industry for 55+ years. That's a lot of events over the years, which has included large- and small-scale weddings, corporate affairs, social gatherings and non-profit celebrations.
The Butler's experience is more than just great food. This full-service catering company prides itself in its innovative event planning and creative menus. They can make a vision come to life—while keeping the process as simple as possible on the client side.
Today, Butler's Pantry is a preferred caterer at over 40 locations across the St. Louis area, offers pick-up or drop-off catering and is the exclusive vendor at four venues.
When serving events at The Coronado or Palladium St. Louis, the catering staff looks professional in classic black and white: Black pants, white button downs, black vests and TieMart's black staff ties.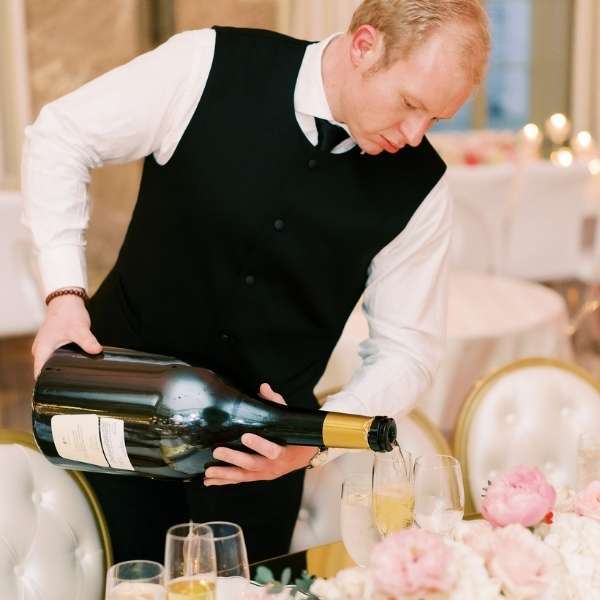 Photo by Mike Cassimatis Photography
TieMart's durable black staff ties are a favorite in the food service industry. These solid black ties are just the right width for male and female servers. They're available in large quantities with additional discounts based on order size, making them a budget-friendly uniform choice for groups.
Butler's Pantry has replenished their stock of black staff ties several times and found that "ordering with TieMart is super easy and very quick to deliver."
For those planning an event in the greater St. Louis area, the Butler's Pantry can be found online at www.butlerspantry.com.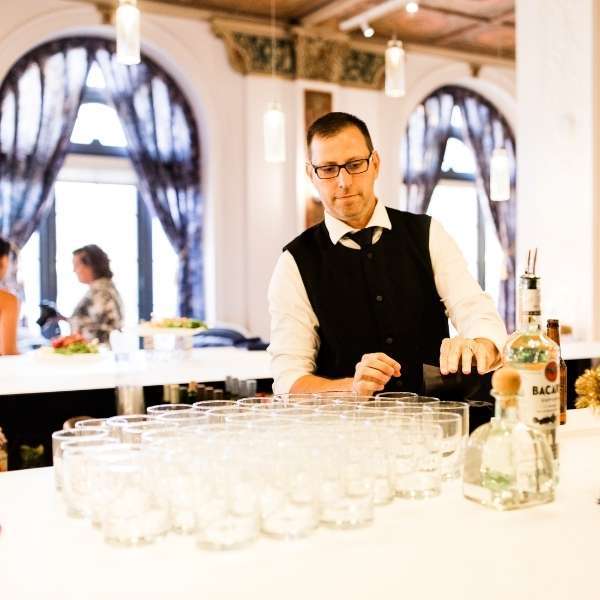 TieMart sells ties and other neckwear accessories for groups and uniforms, including their popular staff ties. These solid color ties are available in bulk in an array of basic colors, like black, red and navy blue. Buy in bulk and save! TieMart staff ties are affordable with automatic discounts when purchased in large quantities.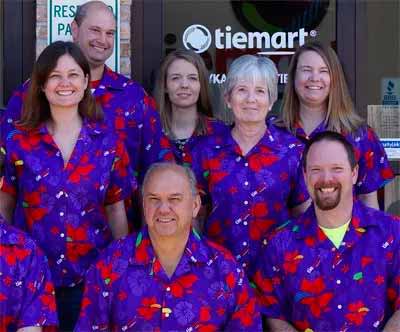 We are a family-run tie company based in Illinois. We've been in the biz since the late 90s, so by now we know a thing or two about men's fashion and accessories. Tiepedia is our lil spot on the web to share that knowledge with you.