Customer Spotlight: Leopold's Ice Cream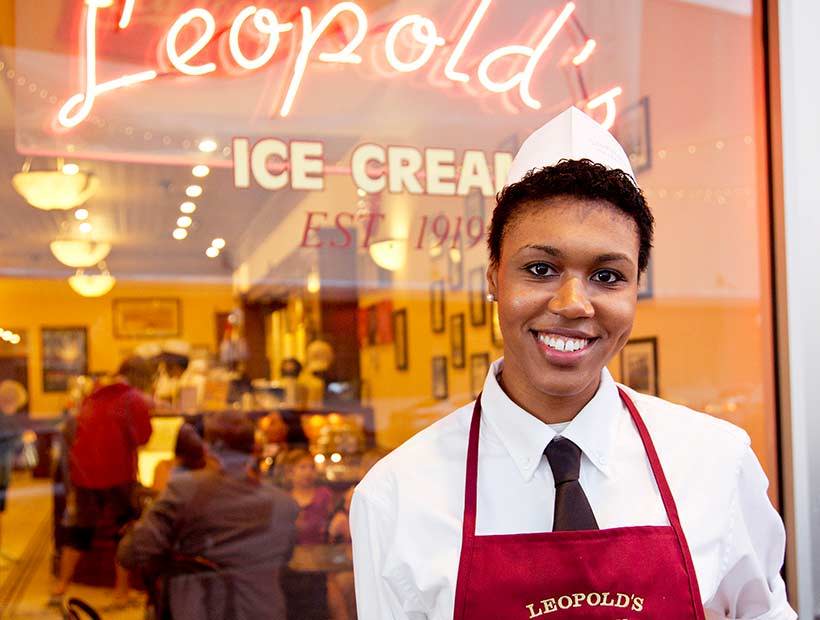 ---
Savannah, GA's Leopold's Ice Cream features the ambiance and character of a vintage ice cream parlor, but with a little Hollywood mixed in. This 100-year family business adds TieMart's black staff ties to their old-fashioned uniforms. Let's dig in.
Leopold's was created in 1919 by three brothers from Greece: George, Peter and Basil Leopold. Today, the shop is still in the family and run by Peter's son, Stratton, who splits his time between the creamery and Hollywood, where he also is a movie producer. (Hence the movie posters decorating the walls at Leopold's downtown Savannah location.)
They keep things classic at Leopold's, from their handcrafted family recipes to their timeless employee uniforms. Walk in and you'll find old school soda jerks ready to take your order. That's right, the guy (or gal) scooping your ice cream still wears a paper soda jerk hat, white dress shirt, apron and black necktie, which happen's to be a durable black staff tie from TieMart.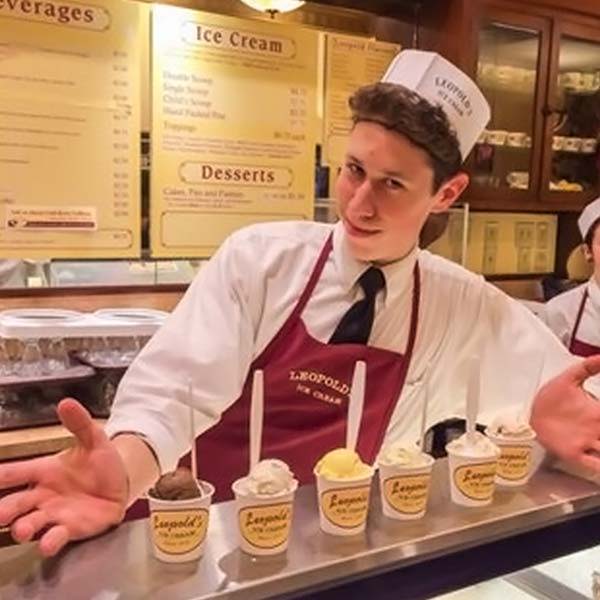 Enough about uniforms and ties, let's talk ice cream! The flavors at Leopold's reflect their southern charm. Their butter pecan is loaded with roasted Georgia pecans. The must-try rum bisque has been a favorite for 100 years and features rum ice cream infused with freshly baked almond macaroons. Those with a sweet tooth will swoon over the original Tutti Frutti, which adds candied fruit and roasted pecans to that famous rum ice cream.
It's not fair to tease you about these tasty treats without letting you try them. If you're ever passing through, they also have a shop in the Savannah/Hilton Head International Airport. For those who can't make the trip, they ship nationwide, too.
Leopold's Ice Cream
212 E. Broughton St.
Savannah, GA
www.leopoldsicecream.com
Find Leopold's on Facebook or follow them on Instagram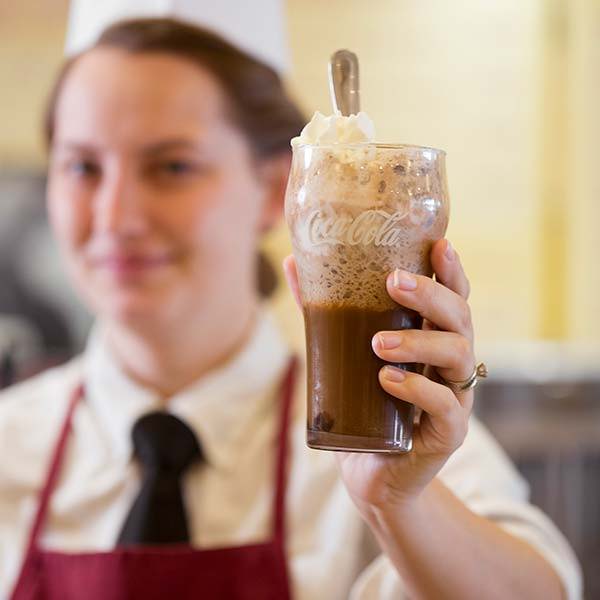 TieMart sells ties and other neckwear accessories for groups and uniforms, including their popular staff ties. These solid color ties are available in bulk in an array of basic colors, like black, red and navy blue. Buy in bulk and save! TieMart staff ties are affordable with automatic discounts when purchased in bulk.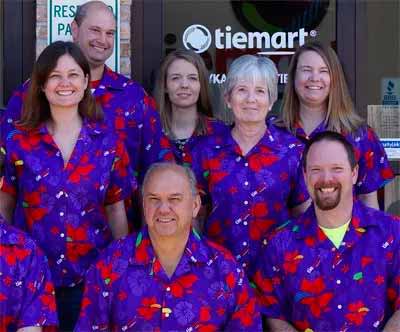 We are a family-run tie company based in Illinois. We've been in the biz since the late 90s, so by now we know a thing or two about men's fashion and accessories. Tiepedia is our lil spot on the web to share that knowledge with you.