Customer Spotlight: Holiday Tours
Grab your tickets and let's hop aboard! Today we're taking you on a ride with Holiday Tours, Inc., a family-owned-and-operated motorcoach company that's been hitting the road since 1978.
Although based in Randleman, NC, you can find Holiday's buses traveling up and down the East Coast (and beyond), from Niagara Falls to Charleston, SC and even the Grand Canyon. Its fleet of mini- to deluxe-sized motorcoaches can be chartered for private group transportation or tours, too. With over 28,000,000 miles logged in the last 10 years, you may have driven by a Holiday Tours bus a time or two.
Safety first, folks! Holiday Tours doesn't just focus on the destination. Behind the scenes, their impressive preventative maintenance program ensures that every bus, from the wheels to its engine, is in tip-top shape for its next journey. It's no surprise that they're consistently held to the highest ranking from the Department of Transportation (DOT).
Now, let's talk about the MVPs: The 175+ drivers. These individuals don't just drive from point A to B. They go the extra mile to ensure each trip is memorable, while maintaining a sense of familiarity for those who have traveled with Holiday Tours before.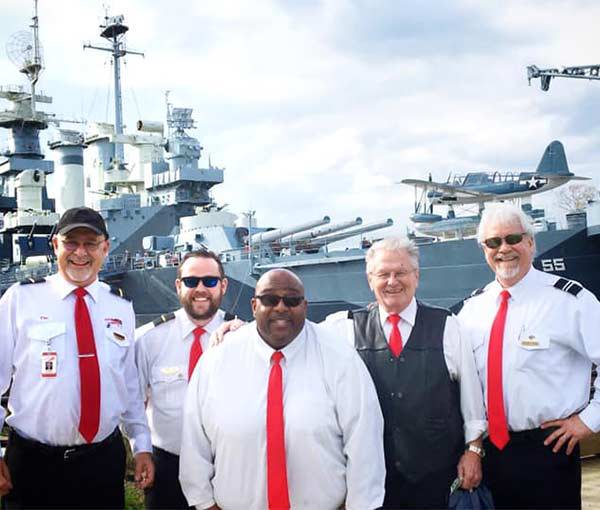 The family behind Holiday Tours believes in consistency every time you board one of their many buses. Not only does the entire fleet boast the same look, but the drivers are unmistakable in their signature red neckties. (Insider's secret: Those ties are all pre-tied clip-ons for safety reasons.)
Nearly a decade ago, Holiday Tours found themselves looking for a new tie supplier when their local source retired and closed shop. That search led them to TieMart.
"After testing samples from a few different suppliers, we found working with TieMart to be the best fit for our organization," said Jonathan M., Vice President of Holiday Tours.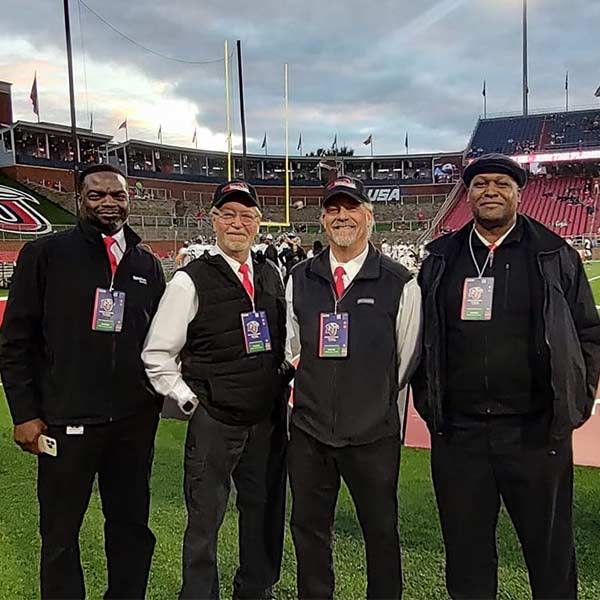 For special occasions and a personal touch, Holiday Tours is known to tailor the ride. Thanks to TieMart's wide color variety of clip-on ties, the company can easily change the driver's uniform tie to match sports teams, organizations and events they're chartering. Drivers have recently worn TieMart's dark purple, gold and black clip-on ties for such occasions, too.
Thanks to Holiday Tours, Inc. for this inside look at their biz. Here's to many more adventures!
Holiday Tours, Inc.
10367 Randleman Rd.
Randleman, NC 27317
www.trustholiday.com

Find Holiday Tours on Facebook or follow them on Instagram
TieMart sells neckties and other accessories for groups and uniforms, including easy-to-use clip-on ties. With no material looping around the neck, these pre-tied ties are a great option for environments where safety is a concern. TieMart clip-on ties are available in a wide range of colors, from classics like red and black to hard-to-find hues like hot lime green and bright fuchsia. Large quantities are kept in stock for groups.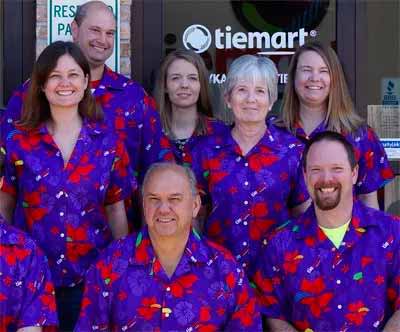 We are a family-run tie company based in Illinois. We've been in the biz since the late 90s, so by now we know a thing or two about men's fashion and accessories. Tiepedia is our lil spot on the web to share that knowledge with you.