Who Wears Pre-Tied Ties?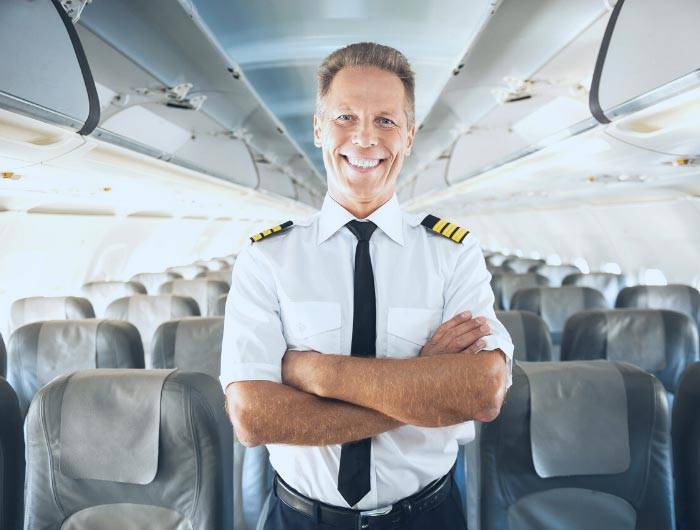 ---
Pre-tied ties are a great option for those who never learned to tie a tie, but these aren't the only people wearing this tie style. In fact, more people wear pre-tied ties than you probably realize. Let's take a look at the pre-knotted tie and who exactly is wearing it.
Not everyone knows how to tie a tie, and that's okay. Pre-tied ties are great for those who can't yet tie a tie because they look just like the real thing when worn. For the tie newbie, there are typically three types of people wearing pre-tied ties. 1) Those who are just starting to wear ties. 2) Those who are still mastering that perfect tie knot and not quite ready to show off their tying skills to the world. And 3) Those who have no intention of learning to tie a tie, but still want or need to wear a tie.
For those that fall into numbers 1 and 2, just be warned. Some people start wearing pre-tied ties, and then they never learn to tie a tie after discovering how convenient a clip-on or zipper tie is.
Pre-tied ties are often worn as part of staff or professional uniforms. Waiters and waitresses at restaurants, caterers, hotel staff. Many law enforcement officers, fire departments and members of the military wear pre-tied ties. Even airlines usually have a pre-tied uniform tie option available for their pilots.
For law enforcement, pre-tied ties are chosen for safety reasons. Police officers often wear clip-on or breakaway ties that come loose if and when a criminal grabs hold of the tie.
The pre-tied tie is a great choice when ties are worn in bulk in a public place, like a restaurant, event venue or hotel. Pre-tied ties provide a consistent look as every knot will look the same. (As opposed to every waiter tying their tie differently or too loose, too tight, etc.)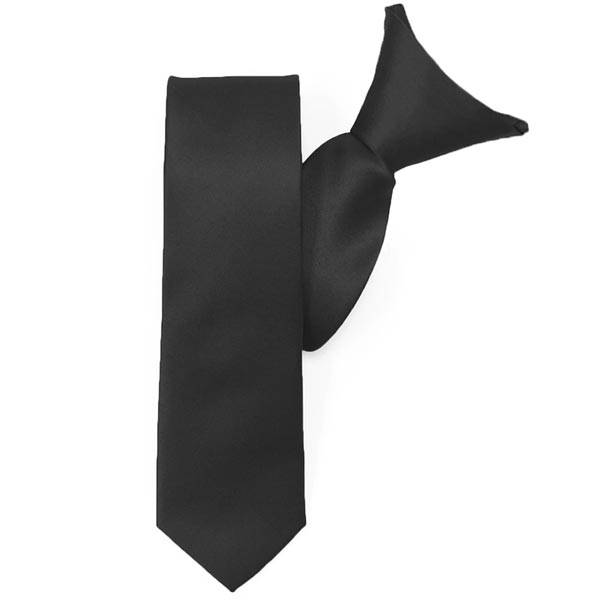 Pre-tied ties are popular in the food service industry, with black ties being the most common color of pre-tied tie used by restaurants and caterers.
Many students wear pre-tied ties as part of their school uniforms. This is true for all ages, K-12. In elementary school, pre-tied ties are easier for younger kids who probably don't know how to tie a tie yet. In high school, some schools still opt for pre-tied ties. This is convenient for students who don't yet know how to tie a tie, but it also creates a more consistent look among the students, just like with staff uniforms.
No surprise here. From the necktie to the bow tie, most children's ties are pre-tied styles. They're easier to put on a squirmy little guy and still stay in place. It's not until you get to big kid sizes (about age 8 to 10 and up) that self-tie neckwear is more readily available.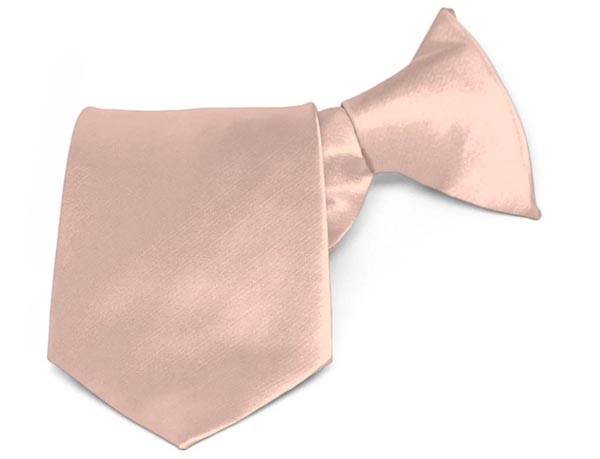 Most children's ties are pre-tied. They are easier to get on a wiggley little guy and stay securely in place.
We often see pre-tied ties as part of rented formal attire. This ensures the renter can wear the tie, in case they can't tie a necktie or bow tie. But it also makes it easier to clean and prepare the tie for next renter. Ties wrinkle pretty easily, especially when they're tied too tightly or for an extended length of time. Rather than receiving a bunch of still tied, wrinkly neckties back, formal wear companies will often select pre-tied ties as part of their rentals.
Some people choose pre-tied neckties for special occasions when they haven't recently tied a standard necktie. They might be rusty and know they won't achieve a perfect knot on their own. A ready-to-wear tie, like a zipper tie, is a great option in this case.
Not everyone can physically tie a tie knot, and not because they haven't learned. Amputees, certain ailments, even old age can make tying a standard necktie impossible. The pre-knotted tie allows them to still put on a tie themselves.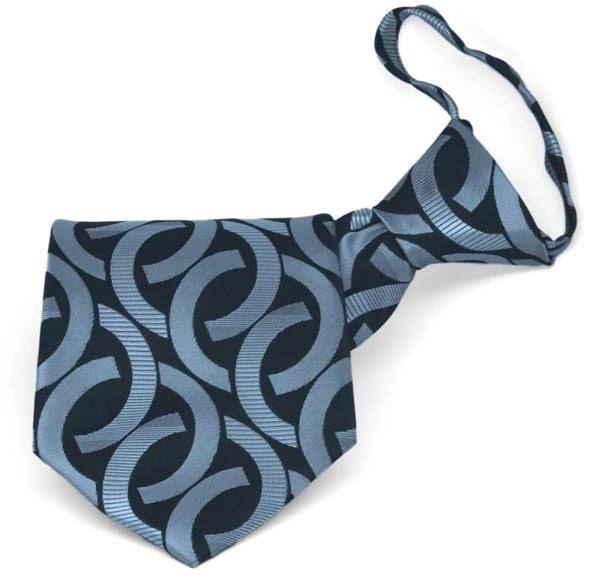 For those who physically cannot tie a tie, the pre-tied tie allows them to still put on a tie themself.
And still, there are others who simply choose to wear a pre-tied tie as part of their everyday business attire. Just like some men prefer a skinny tie over a traditional tie, some prefer to wear pre-knotted ties. With today's quality, there's really no way to tell a pre-tied tie from a standard tie when worn. Thus, pre-tied ties are definitely professional for the workplace.
Now that you know who's wearing pre-tied ties, become an expert on all the styles of pre-tied ties available. (There are quite a few!) Head on over to our blog post, What Is A Pre-Tied Tie? to learn more.
TieMart is an online retailer of men's neckties, bow ties, pocket squares, socks and other clothing pieces. With an extensive range of products, TieMart stays on top of the latest fashion trends in men's clothing. Shop TieMart for everyday basics and bold trends in men's accessories.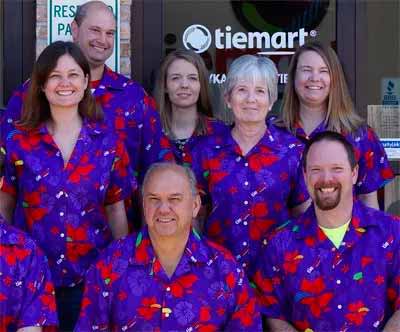 We are a family-run tie company based in Illinois. We've been in the biz since the late 90s, so by now we know a thing or two about men's fashion and accessories. Tiepedia is our lil spot on the web to share that knowledge with you.