Father's Day Coloring Pages
---
The tie and Father's Day go together like peanut butter and jelly! Make sure the kids have a special tie to give dad with these printable Father's Day coloring book pages. They're totally free and sized for standard printer paper. Just click, download, print and start coloring. Choose from a necktie or bow tie template. Come see!
This blank necktie outline is waiting for your child's imagination. The large size gives the kids plenty of room to design and color. Once their work is complete, the tie can be cut out, used as a card or left whole. Whatever you decide, dad will love it! Click the image below to download the page.
Click the necktie image to open the full-size 8.5" by 11" coloring book page.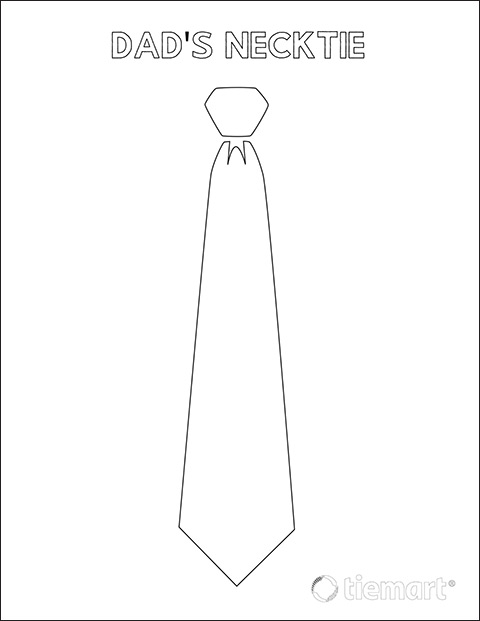 If bow ties are more dad's thing, design a bow tie for dad instead! (This page is great to mix things up if you have more than one child!) Click below to download this free printable bow tie coloring page. Just like the necktie page, you can cut out the child's artwork, turn it into a card or leave the sheet whole!
Click the bow tie image to open the full-size 8.5" by 11" coloring book page.
White Slim Solid Color Necktie, 2.5" Width

TieMart is an online retailer of men's neckties, bow ties and other accessories. A wide selection of pattern ties are available at TieMart, including popular paisley ties for weddings, traditional plaid ties for the office and collegiate two-color striped ties for graduation or school uniforms. Send in a picture and you can even create a custom photo tie. TieMart ties are affordable and ship quickly from their Midwest location.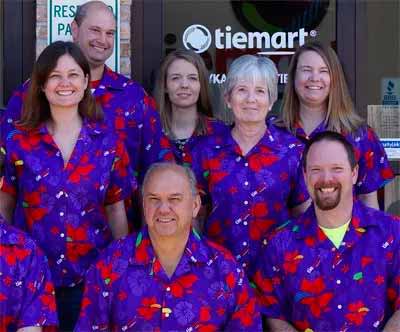 We are a family-run tie company based in Illinois. We've been in the biz since the late 90s, so by now we know a thing or two about men's fashion and accessories. Tiepedia is our lil spot on the web to share that knowledge with you.