A Guide To Holiday Sock Exchanges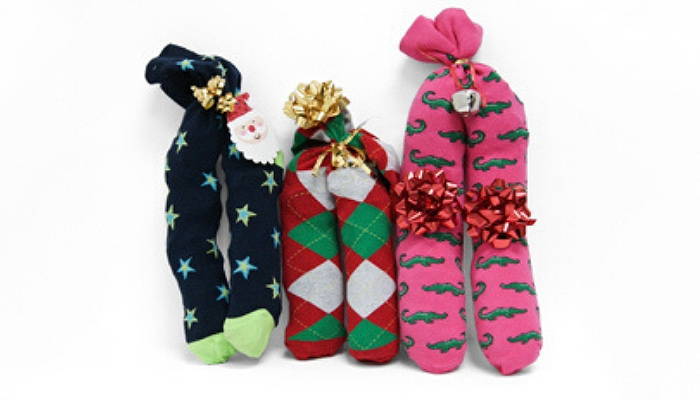 ---
It's the holiday season and you want to have a get together with some friends. You've done the Secret Santa, an ugly sweater party, even an ornament decorating party. This year you are looking for something different, while also sticking to a budget everyone can get down with. Our answer: A crazy holiday sock exchange!
If you have never heard of a crazy sock exchange, it goes a little something like this:
As a group, determine a spending limit. This can include the price of the socks and goodies, or simply the goodies. (We'll get to those goodies soon.)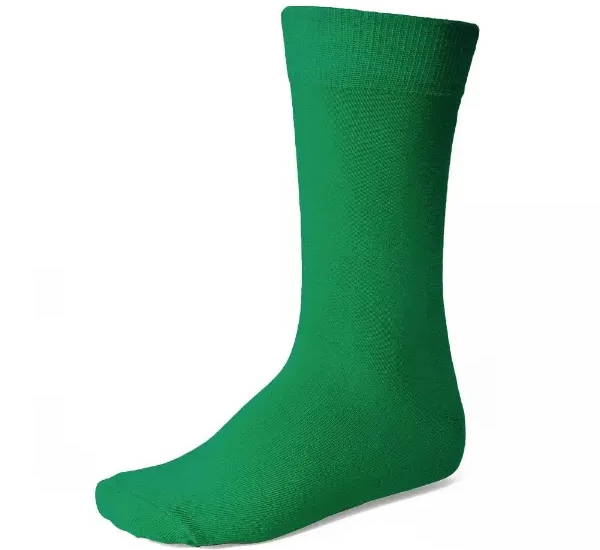 Purchase a pair of socks. You don't want any old pair of white socks. Look for socks that are colorful, crazy or holiday themed. Try to find socks that are one-size fits all, so anyone in your group can wear them with pride.
Fill the socks with goodies, staying within the designated budget of course. Some ideas for "stocking stuffers" include:
Chocolate
Nail polish
Lip balm
Beard balm
Bottle of wine
Coloring book (for adults)
Jewelry
Pens and pencils
Snacks
Gift card(s)
Or our personal favorite, another pair of socks!
The ideas are really endless, just as long as the items fit in the socks and are in your group's budget.
Once your socks are stuffed and ready to go, secure the pair together with a ribbon or a bow! (No need to wrap the socks further. You want the sock design on display for the actual exchange.)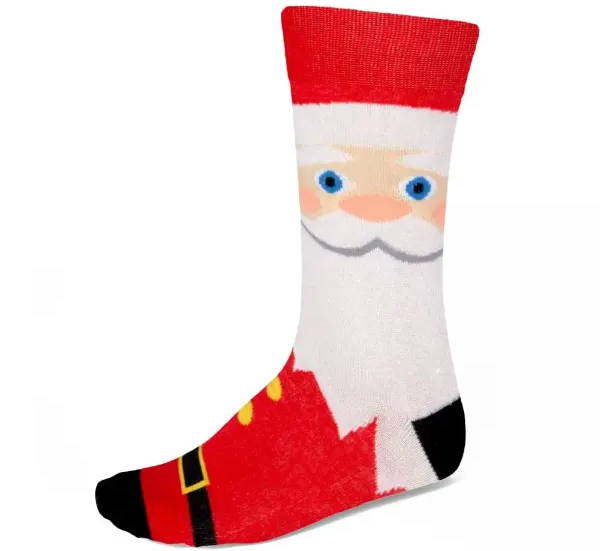 Now, the exchange can be done a couple different ways, but we like the rules of a white elephant exchange the best. (Here's a refresher.)
Everyone puts their stuffed socks in a pile and draws a number.
The person with #1 gets the first pick. Once they have chosen their socks, they open the pair and reveal the goodies inside for all to see.
It's time for the person with #2. The have the option of choosing a pair of socks from the pile and opening them as #1 did, or they can steal #1's socks and goodies. (If they choose to steal, #1 gets a new pick and reveal.)
This continues on until everyone has a pair of socks and goodies.
There are so many great ideas for this exchange. It's a fun, budget friendly way to get together, celebrate the season and exchange gifts with friends and family. Plus, you leave with fun swag and a new pair of awesome socks—who wouldn't love that?!?!
TieMart is an online retailer of men's socks, neckties, bow ties and other accessories. A wide selection of pattern ties are available at TieMart, including popular paisley ties for weddings, traditional plaid ties for the office and collegiate two-color striped ties for graduation or school uniforms. And, yes, if you really want to put your face on a tie, it's possible with a custom photo tie. TieMart ties are affordable and ship quickly from their Midwest location.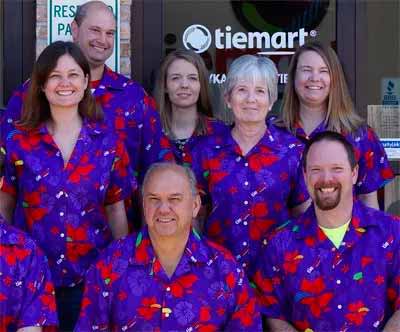 We are a family-run tie company based in Illinois. We've been in the biz since the late 90s, so by now we know a thing or two about men's fashion and accessories. Tiepedia is our lil spot on the web to share that knowledge with you.