How To Decorate A Face Mask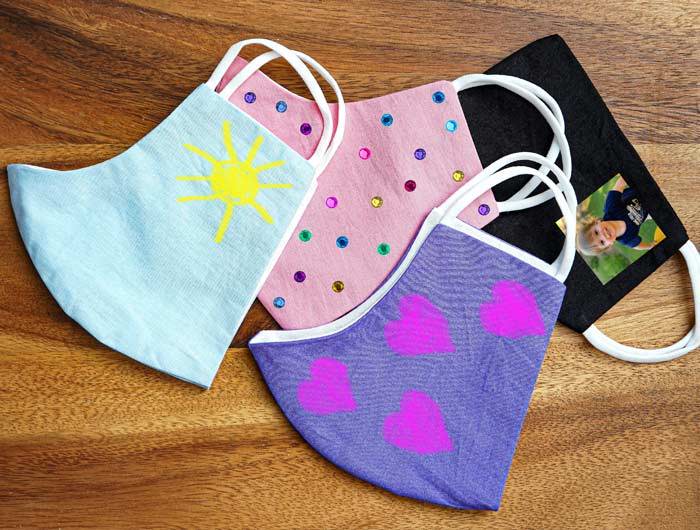 ---
Can You Decorate Face Masks? Absolutely!

Here we are in 2020 and face masks are everywhere, including our faces. While no one really likes wearing masks, they're important these days. So we thought to ourselves, hey, why not have some fun and decorate our cloth face masks DIY style. Here are 5 easy (and safe) design ideas for decorating a face mask.
Before you start any DIY face mask project, remember to use safe materials that can cover the mouth and nose without obstructing breathing. This includes avoiding the use of harsh chemicals that should not be breathed in.
Remember to use materials that can be washed. Face masks should be washed regularly, so you want to make sure you can still do so after your design is complete.
Avoid sewing anything through the material of a face mask. The whole point is to keep germs away from your airways. Even putting a tiny hole through a face mask can make it less effective.
Best Cloth Face Masks To Decorate

Like any clothing DIY project, the material matters. Look for multi-layer cloth face masks made from 100% cotton, which is what you should be wearing for personal use anyway. Cotton is breathable, comfortable and works great for crafts.
You're going to want a white cloth face mask for many of the DIY methods below. Depending on your design, you can also start with a face mask in a solid color, like blue, yellow, orange, even black, and decorate from there.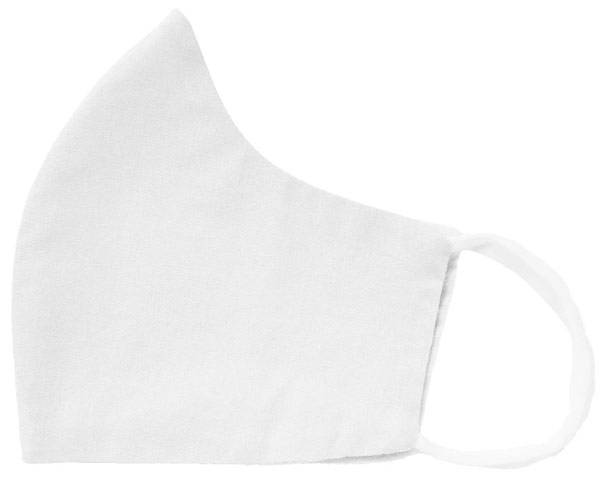 White cloth face masks, like this one, are the most popular choice for DIY designs.
When it comes to DIY projects, fabric crayons are the easiest to use with the least amount of mess. Start with a white cloth face mask. The instructions for fabric crayons usually say to draw your design on a piece of paper, and then use an iron to transfer it to the fabric. We've tried it this way, but found that it's easier to draw directly on the fabric. The colors will be faint when you'e drawing, but that will change. Once you're done, place a piece of white printer paper on top of the design and use an iron to set the drawing. As it sets, the colors will become more vibrant. (Don't try this without that printer paper between the iron and fabric. Crayon will melt to the iron without the paper.) Before wearing your newly designed face mask, wash it separately according to the instructions on the fabric crayons.
Fabric markers are a great way for kids (and adults) to personalize a face mask. The result comes out more vibrant than fabric crayons, but it's still just as easy. Start with a white or light colored face mask and simply draw directly onto the cloth face masks, then follow the marker's directions for setting the design. (This is usually a hot iron or 30 minutes in the dryer.) Fabric markers are washable, but the colors can bleed early on so make sure to wash your DIY face mask alone for the first several washings.
Personally, after many projects involving fabric markers, we prefer fine tip markers. We find that colors bleed way too easy when you try to color on fabric with a bold tip marker. A fine tip marker allows for more detailed designs and even young children can color on fabric without color bleeding being an issue.
Tie dye is really popular this year. (If we were all browsing the mall still, you'd see it everywhere.) Tie dye face masks are so much fun, and a white cotton face mask is the perfect material for this DIY. But be careful. Many traditional tie dye kits are toxic and even after washing you don't want to be breathing in the dye. Don't worry, you can still create a tie dye face mask with natural methods. If you want to keep things simple, natural tie dye kits can be found online. However, a lot of items already in your kitchen can be used to create a fun, naturally tie dyed face mask. Red cabbage creates a purple dye, beets create a pinkish/red dye, the spice turmeric creates a really vivid yellow dye. To start, rubber band your face mask just like you would with a t-shirt. When you've finished, the masks is going to be really wrinkled, but don't worry. A quick steam or iron quickly removed any wrinkles.
Beads, buttons, jewels. There's nothing wrong with adding a little bling to your face mask, but make sure the embellishments stay away from the mouth and nose so your breathing is not obstructed. Instead, embellish the sides of the mask that touch your cheeks. (The upper cheekbone or lower jaw near the ear are our preferred spots for small designs.)
The best way to add these embellishments is with glue. Look for a fabric glue that works on cotton and is washable. Definitely pay attention to the instructions for curing. Some fabric glues recommend waiting as long as 10 days before washing to ensure a permanent bond. Over time, an embellishment may still fall off in the washer, so keep a few spares on hand so you can repair your design if needed.
Heat transfers are another great way to personalize a face mask. But just like embellishments, keep any designs away from the mouth and nose and decorate the sides of the face mask instead. Look for heat transfers that can be washed frequently and don't need a chemical spray to apply. To really personalize a face mask, give heat transfer printer paper a try. All you need is an inkjet printer and an iron.
No time to DIY? Let us do the work for you! Check out our $9.95 Custom Face Masks. Simply send us a photo or logo and we'll print it on our face masks.
Disclaimer: DIY face masks are for personal use and non-medical purposes only. TieMart makes no warranties, express or implied, that face masks will prevent infection or the transmission of viruses or diseases. Social distancing guidelines should still be followed when wearing a face mask in public. Do not use a face mask on a child under age 2, anyone who has trouble breathing, or is unconscious, incapacitated or otherwise unable to remove the mask without assistance. Please refer to the CDC for guidelines on wearing face masks.
TieMart is an online retailer of men's neckties, bow ties and other accessories. A wide selection of pattern ties are available at TieMart, including popular paisley ties for weddings, traditional plaid ties for the office and collegiate two-color striped ties for graduation or school uniforms. Send in a picture and you can even create a custom photo tie. TieMart ties are affordable and ship quickly from their Midwest location.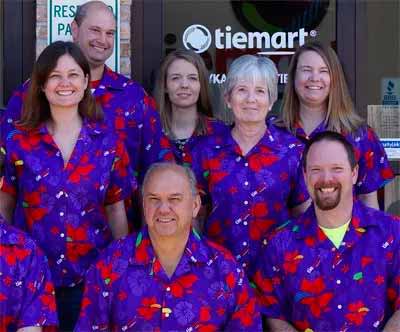 We are a family-run tie company based in Illinois. We've been in the biz since the late 90s, so by now we know a thing or two about men's fashion and accessories. Tiepedia is our lil spot on the web to share that knowledge with you.