How To Wear Sports Team Gear To The Office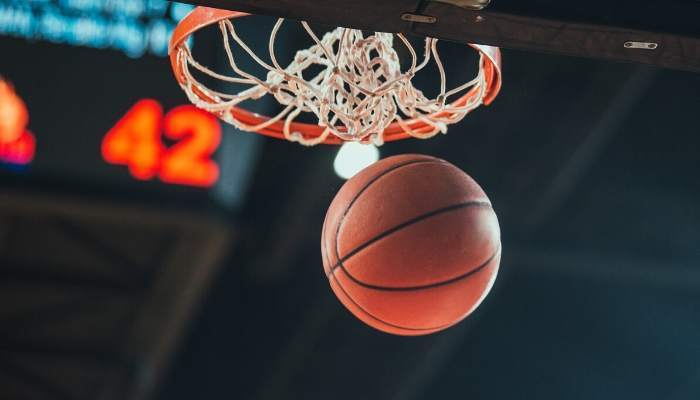 ---
Wearing a team jersey after a big win is a no brainer if you have a casual dress code at work. However, if your dress code is a bit stricter this look is probably inappropriate. That doesn't mean you can't root for your team in the office. It just takes a bit more creativity when it comes to your attire. Let's take a look.
Two-color striped ties are such a classic look and great for team spirit. Because these ties are simply stripes (no team logo or mascot) they are work appropriate, too. Find a striped tie in your team's colors. If your team has more than two colors, select a stripe in the most prominent colors. Don't go overboard with the rest of your outfit. Keep things subtle with neutral colors like a white shirt and a muted suit or slacks.
Support your team in a striped tie at work. This classic tie style is office appropriate, even in team colors.
Compared to a striped tie, a solid color tie is a more subtle way to support your team in the office. Let's say your team colors are hunter green and gold. You can either select the tie in the main color of your team (hunter green) or, in anticipation of future wins, purchase solid ties in both colors and wear them throughout the season. While some co-workers will recognize the significance of a hunter green tie after a big win, others may just think it's a coincidence or not even make the connection.
Solid ties are a subtle way to sneak your team color into work attire.
Socks are another great way to subtly support your sports team in the office, especially if you don't wear a tie to work. Just like a tie, look for socks in team colors. Classic geometric argyle socks are typically designed with two main colors, so you'll probably have luck there. Striped socks are another option and certainly show team spirit. If your team colors are a bit harder to find, try a pair of solid color socks in their main color (just like a solid tie).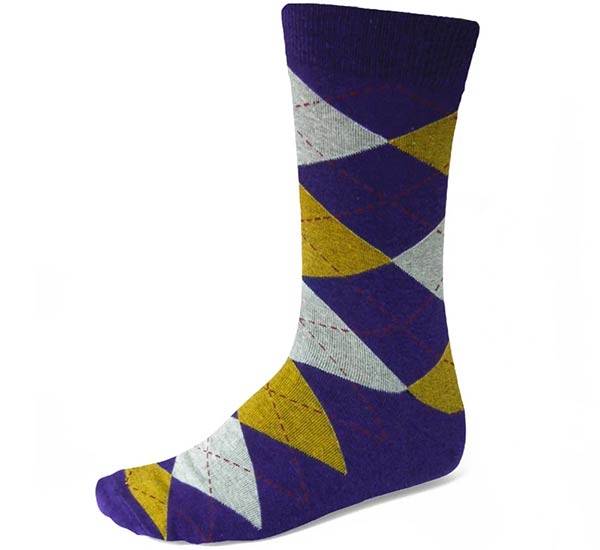 Don't wear a tie to work? Try a pair of socks in team colors instead.
There you have it. Three low-key and work-appropriate ways to cheer on your team in the office. And unless he's rooting for the other team, your boss will approve, too. Now, let's just hope for a win!
TieMart offers a wide selection of neckwear styles for you or the tie oficionado in your life. There's something to suit everyone's individual style, from stripes to fun patterns and even custom accessories. Browse TieMart's extensive collection and find some new favorites to add to your wardrobe today!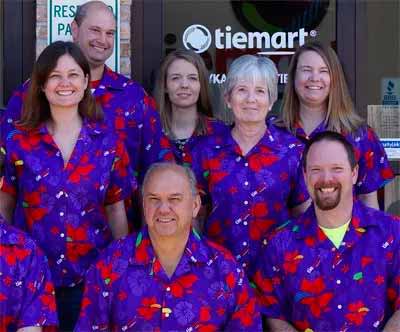 We are a family-run tie company based in Illinois. We've been in the biz since the late 90s, so by now we know a thing or two about men's fashion and accessories. Tiepedia is our lil spot on the web to share that knowledge with you.