Mike's Famous Pecan Pie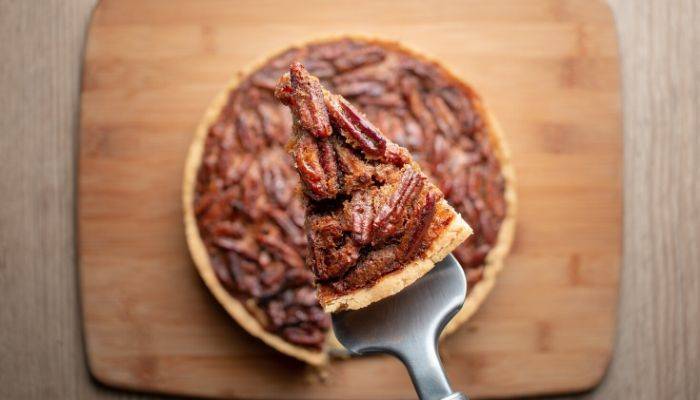 ---
Happy Pi Day, folks! Here at TieMart we'll take any excuse for a good slice of pie, so we're definitely Pi Day fans. (Yes, we know it's not the same pie.) This year, we're celebrating the day by sharing our favorite pecan pie recipe.
In the mid 1980s, I was a member of a Rotary Club in central Illinois. I was asked to take charge of the annual sale of bagged pecans. Every year, for years, they ordered 25 cases and sold 25 cases. I was young and brash, so I told them I would double that and ordered 50 cases. I grabbed a recipe off a bag of pecans and, along with a couple of volunteers, baked pecan pies and served it for dessert at our weekly member lunch meeting. We sold all 50 cases of pecans that year, and the pie was often mentioned in meetings afterwards. Thirty years later, this recipe is still a favorite at family get-togethers. Enjoy!
-Mike Martyka, TieMart
1/4 lb. butter or margarine
2 cups sugar
6 eggs
2 cups pecan halves or pieces
1 1/2 cups corn syrup (We prefer dark corn syrup, but light corn syrup will work, too.)
1/2 teaspoon salt
2 teaspoon vanilla
Cream butter, then add sugar creaming until light and fluffy. Add slightly beaten eggs and other ingredients when all ingredients have been blended. Pour into unbaked pie shell and bake on lower shelf of oven at 350 degrees F. for 55 minutes. Yield - 2 nine inch pies.
TieMart is an online retailer of men's neckties, bow ties and other accessories. A wide selection of pattern ties are available at TieMart, including popular paisley ties for weddings, traditional plaid ties for the office and collegiate two-color striped ties for graduation or school uniforms. And, yes, if you really want to put your face on a tie, it's possible with a custom photo tie. TieMart ties are affordable and ship quickly from their Midwest location.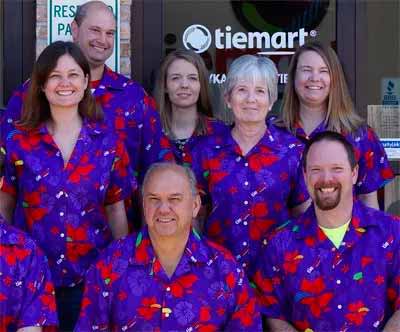 We are a family-run tie company based in Illinois. We've been in the biz since the late 90s, so by now we know a thing or two about men's fashion and accessories. Tiepedia is our lil spot on the web to share that knowledge with you.