School Uniform Tie Patterns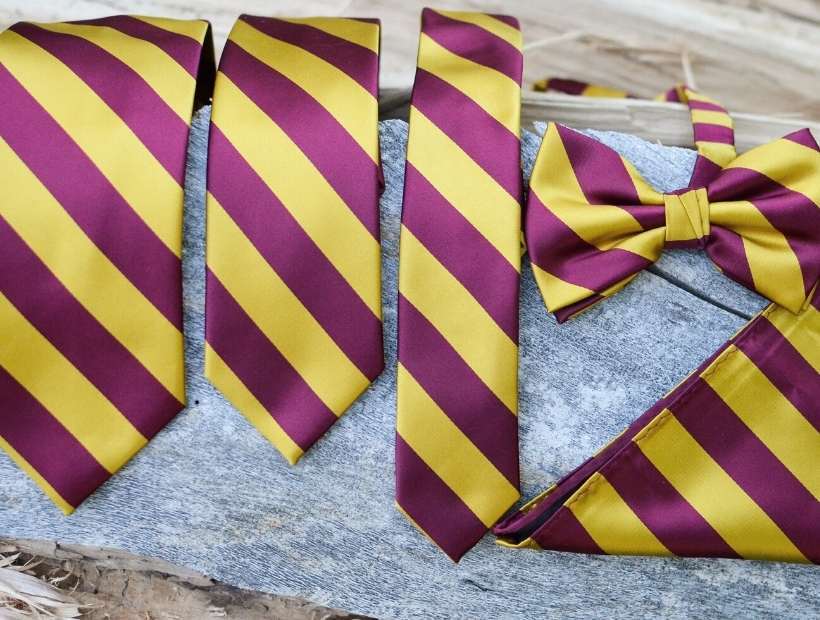 ---
Those last bells of the school year are ringing and before you know it, school's out for summer! While taking time to unwind, get a head start on next year's uniforms, including school ties.
Solid colors, stripes, plaids or something else entirely. Let's take a look at the patterns of ties available for K-12 students, and how to decide which is best for your school.
Solid colors are, by far, the easiest choice for any uniform attire. Burgundy, navy blue, red, dark purple, kelly green, royal blue. School colors are typically pretty basic, so it's fairly easy to find solid ties to match. In which case, the most difficult part of shopping for solid color school uniform ties may very well be selecting the style or styles of ties the students will wear. (Take a look at this informative article on ​​types of school uniform ties for pointers.)
There are two different solid ties seen in schools: Matte finish ties and non-matte finish ties. Matte ties have no shine to the fabric. They're more traditional in uniform settings, but color choices are usually very limited. Non-matte finish ties come in a wider range of colors and styles. Some of these ties have slight sheens, while others have shiny finishes.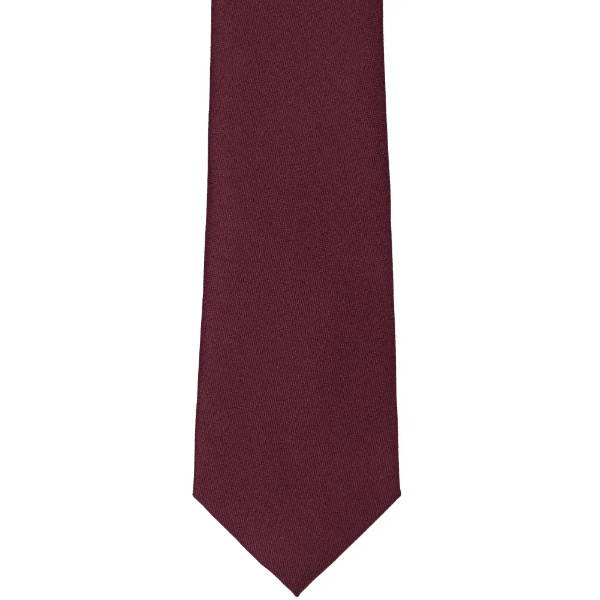 This dark burgundy uniform tie has a non-shiny matte finish.
The downfall of selecting solid color ties is that many schools have more than one hue in their school colors. Maroon and gold, red and navy blue, orange and black, etc. To incorporate both colors into the school's uniform ties, consider differentiating the student body by color. Some schools assign one color to upperclassmen (or seniors) and another to lowerclassmen.
Others select one color for regular neckties and another color for specialty tie styles that may be available, like crossover ties for female students. Or, perhaps a simpler option is to offer all ties styles in both school colors and allow the students to wear either.
When envisioning a school uniform, a striped tie often comes to mind. That's because it's the most popular style of school uniform tie. Unlike solid ties, it's easy to incorporate multiple school colors into a striped tie for a more customized feel.
However, there isn't just one type of school striped ties. Striped ties come in a range of styles, from equally sized wider stripes to thinner stripes and pencil stripes for a more collegiate look. Selecting which style of striped tie to use usually comes down to preference or which are available in your school's colors.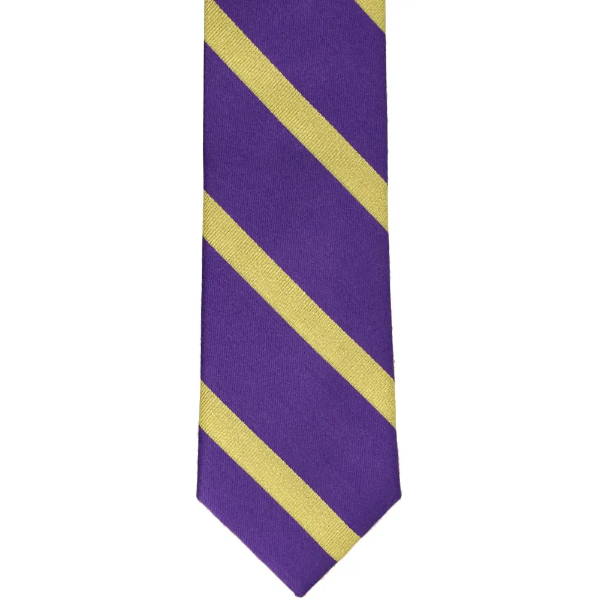 School striped ties are the most popular style of uniform ties and come in a variety of stripe styles, from wide stripes to pencil stripes like above.
Remember how some schools differentiate upper and lower classmen by tie colors? That can be done with striped ties, too. Students at Chicago's Urban Prep Academies wear solid red ties as part of their school uniform, until they are accepted into college. Then, they get to trade in their solid ties for a red and gold striped tie, which shows off both of the school's colors and the student's achievement.
Plaid is another classic choice for school uniforms, especially among private and/or religious schools. However, public schools are gravitating towards plaids as well. A benefit of plaid is the ability to showcase many colors in one pattern, so if a school has more than two school colors this is a great solution.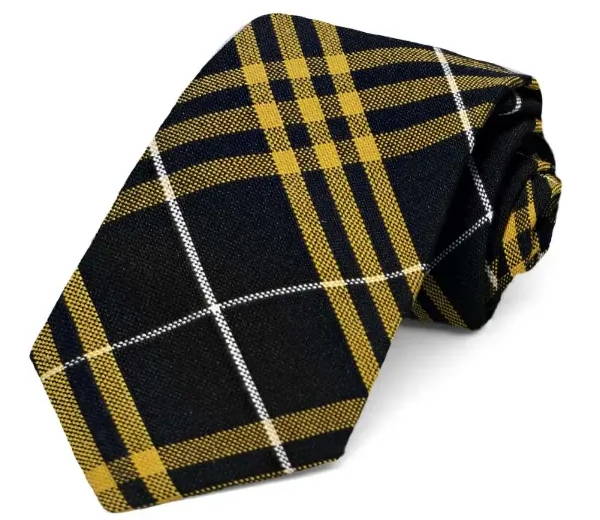 Plaid ties are popular among private and religious schools, but being worn more frequently by public schools.
On the contrary, the downfall of plaid school ties is that it may have too many colors in the pattern for a particular school. (Especially if the school only has two colors.) Thus, the tie could have a color in it that has nothing to do with that school's colors, like a thin yellow line in a navy blue and hunter green plaid.
When the school uniform ties available just aren't right, or adding a school mascot or emblem is necessary, custom school ties are a great option. A school can be as creative as it wants when creating a school uniform tie, and it's possible to match the school's colors (nearly) perfectly. In large quantities, details such as the tie label can even be branded with the school's name.
Since the options are endless, it's important to have something in mind before designing a school uniform tie. Narrow down the choices between solid ties, striped ties or plaid ties. Take a look at what other schools are wearing nearby and across the country. (Having the same design as the cross-town rival might not be a good idea.) Look at school uniform ties worn in tv shows and movies. Ask students and faculty what they would like to see.
There are many choices when it comes to school uniform tie patterns, and there's no right or wrong tie for any particular school. Often, the school uniform tie selected comes down to preference, tradition, or what's available in the school's colors and styles desired.
TieMart carries a wide variety of school uniform ties to suit students of all ages and sizes, including standard ties, pre-tied ties, crossover ties and more. Match your school colors with TieMart's vast collection of solid colors ties, striped ties and plaid ties. These uniform ties are durable, which is an important factor when choosing neckwear for kids and teens. Large quantities are kept in stock at TieMart's Midwest location and additional discounts are available on bulk orders. Custom school ties are available, too.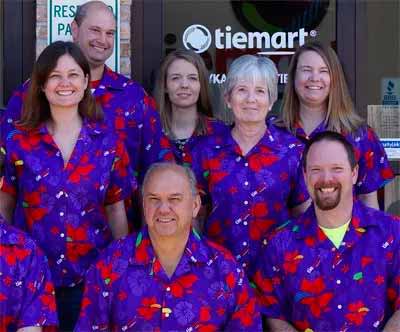 We are a family-run tie company based in Illinois. We've been in the biz since the late 90s, so by now we know a thing or two about men's fashion and accessories. Tiepedia is our lil spot on the web to share that knowledge with you.