A Guide To Ugly Christmas Attire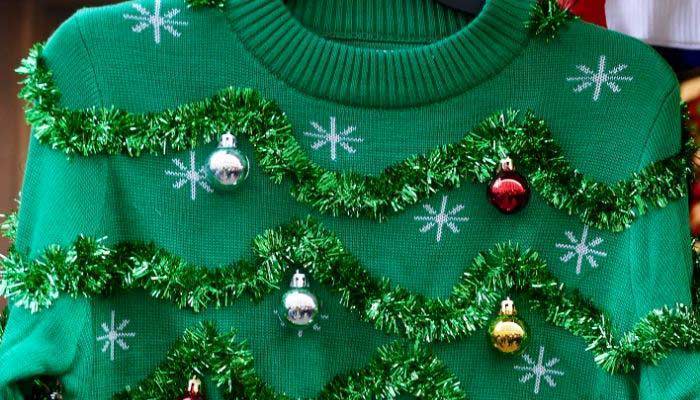 ---
The cold weather is slowly taking over the forecasts, but it's also a sign that one of our favorite traditions is just around the corner. That's right: the season of ugly sweater parties is upon us! It's finally time to shine for that unsightly sweater your grandmother gave you years ago.
Attending one of these fashion faux pas fiestas this year? We've got some tips on how to be the best at dressing the worst.
Find Your Ugliest Sweater

Ugly sweater parties often have awards for any number of categories, but it's the party's namesake award that matters the most. You'll need to find the ugliest sweater you can if you want a chance to win it.
Knitted patterns are obnoxious, but they're not prize-winning obnoxious. You'll need to start thinking beyond the fabric. Break out that reindeer sweater with a glowing red nose in the front and a busy tail sticking out of the back. Anything with extra dimensions is sure to draw attention.
If you're not (un)lucky enough to have something in your closet, check your local thrift stores. Worst case scenario, find a sweater you can get creative with and make something on your own.
Don't like crafting? Use that to your advantage. Come up with a truly atrocious garment that naturally lacks any fashion sense.
While too many accessories can normally ruin a good outfit, you can pretty much forget that rule for an ugly sweater party.
We're partial to novelty neckwear, of course. Got a favorite (or least favorite) Christmas tie? There's never been a better occasion for it. Best of all: there's no need to worry about matching the tie to your outfit. In fact, a matching tie would be out of place.
Prefer bow ties? The bigger the better. Pretend you're the best present under the tree and wrap yourself accordingly.
Ugly sweater parties are also a great time to break out those quirky knitted hats you've been hiding in your closet. Santa hats and other holiday-themed headwear are an easy way to keep your noggin warm while you're sipping on eggnog.
Looking for something a little more out there? Accessories don't have to be traditional. Flashing lights and tinsel are great ways to draw attention. You could even show up with bells on. Literally.
Coordinate With Your Significant Other

Christmas is known for couples' holiday cards, so why should an ugly sweater party be any different?
Coordinate your outfit with your significant other and show up at the party together. Your sweater will be twice as ugly when you're both wearing it.
If you'd rather not match, try to create outfits that complement each other. Match your Santa sweater with an elf-themed one, for example.
Returning to the tradition of couples' holiday cards, the party is a great place to get a photo for yours if you need one.
Though it's not usually required, it might be fun to bring a little extra something to the party, whether it's a dish to share or a prize to give away.
If you're brining food or drinks, stick with the theme. Fruitcake is both colorful and appropriate for the theme, but you could also bring Christmas themed drinks like red and green punch.
Want to bring something to give away as a prize? Christmas ornaments are always a great option with plenty of fun options.
Regardless of what you decide to bring, make sure it's tacky. Nothing serious is meant for these kinds of parties.
This is one fashion rule that never goes out of season, but it should be much easier for this occasion.
The whole point of an ugly sweater party is to look ridiculous and have fun doing it. Don't worry about how silly you look. Just focus on the party. Besides, if you look ridiculous, you're probably winning.
Whatever you decide to wear, just remember to have a wonderful time. Feliz Navidad!
TieMart is an online retailer of men's neckties, bow ties and other accessories. A wide selection of pattern ties are available at TieMart, including popular paisley ties for weddings, traditional plaid ties for the office and collegiate two-color striped ties for graduation or school uniforms. And, yes, if you really want to put your face on a tie, it's possible with a custom photo tie. TieMart ties are affordable and ship quickly from their Midwest location.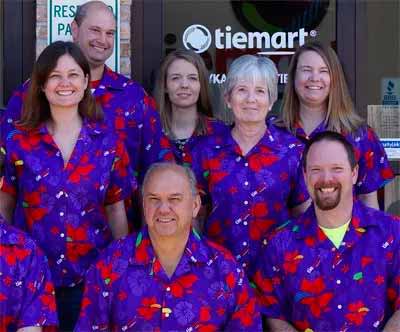 We are a family-run tie company based in Illinois. We've been in the biz since the late 90s, so by now we know a thing or two about men's fashion and accessories. Tiepedia is our lil spot on the web to share that knowledge with you.