How To Measure Tie Width And Length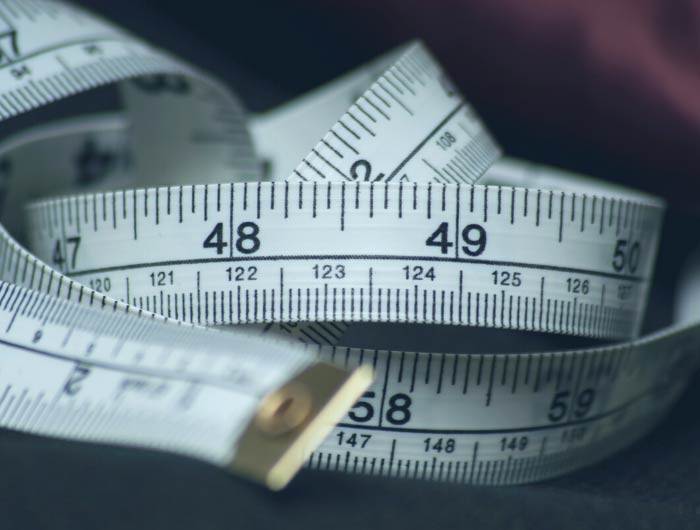 ---
One Size Does Not Fit All

Neckties come in a number of sizes. 2-inches, 3.25-inches, 20-inches, 57-inches. But really, these numbers mean nothing if you don't know where they're coming from. So let's break it down. Here's how to measure a tie, width and lengthwise.
When you measure the width of a tie, the measurement is taken from the widest spot on the tie. This is found at the tip of the tie, right before it angles to the point. See below.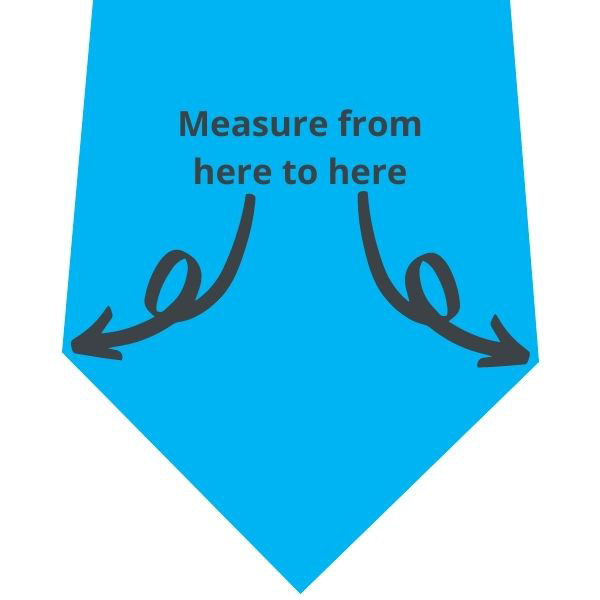 Measure the width of a tie from the widest spot on the tie.
Neckties usually come in the following measurements, although it's not uncommon to find ties a quarter inch skinnier or wider than the measurements listed below.
2 Inches: This is considered a skinny tie. It's a trendy width that's usually worn for more casual attire.
2.5 Inches: Also known as a slim tie. It's trendy, but can be worn more formally than a skinny tie. This is a popular tie size among teens and younger adults.
3 Inches: This is called a narrow tie. It's a great in-between width that's not too skinny and not too wide. This size tie can be worn to give professional attire a modern look.
3.25 Inches: This is the typical width of a standard tie today. It's a contemporary width that has become the norm in the last few years. (Standard ties were a bit wider before then.)
3.5 Inches: This is considered a standard or traditional width tie. It's a common width on traditional extra long ties today where the contemporary 3.25-inch width could look too narrow.
3.875 Inches+: This is a wide tie. There are men that still prefer this size, but it's more difficult to find today. Ties measuring 3.875-inches wide were considered a traditional width up until the early twenty teens. At that point ties started getting a bit skinnier. Ties wider than this size can be found, but it's definitely a vintage look.
Measuring tie length is a little different than tie width. With tie width, you always take the measurement in the same place. With the length, how you take the measurement depends on whether the tie is a regular necktie you tie yourself or a pre-tied tie that's already tied. Let's have a look.
As we mentioned above, a regular necktie is one that you tie yourself. To measure the length you need to lay the entire tie flat, with each end away from the other. (You'll likely need a large table or the floor to do this.) Then, you measure the tie from tip to tip, which should be about 57 inches or longer. Take a look.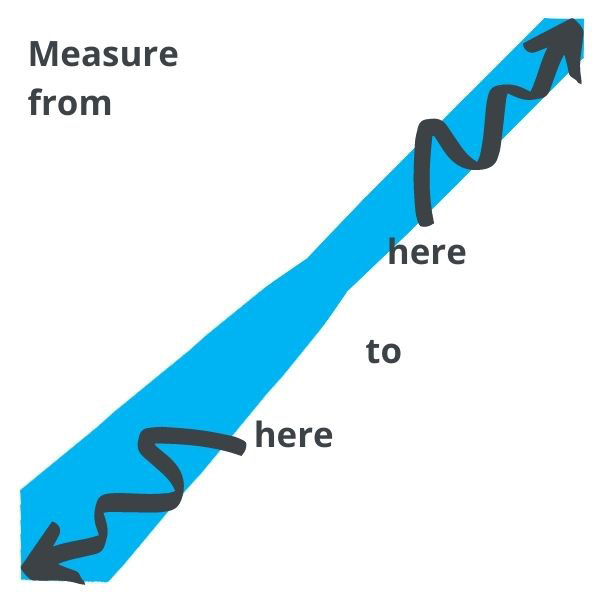 To measure tie length on a regular tie, spread the entire tie flat and measure from tip to tip.
Here are common regular men's tie lengths.
57 To 58 Inches: This is a standard length tie and the most widely worn length of tie today.
63 Inches: This is an extra long tie sized for big and/or tall men. Typically, this size is for men over six feet tall or with a wider neck/a bit of a belly. This length is also used by men who usually wear a 57-inch tie, but want to tie a wider or specialty tie knot that uses more length of the tie.
67 Inches+: This length of tie is considered an extra, extra long tie and is reserved for really tall men. This size is not as widely available as 63-inch ties.
A pre-tied tie already has a knot in place and cannot be untied. Clip-on and zipper ties are the most popular styles of pre-tied ties. To measure this style of tie, you measure from the very top of the pre-tied knot to the point on the tip of the tie.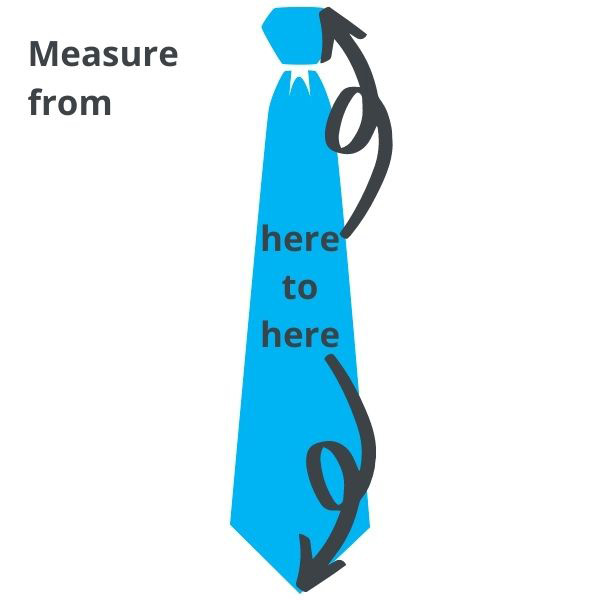 To measure the length of a pre-tied tie, measure from the top of the knot to the top of the tie.
Here are a few common lengths of men's pre-tied ties.
17 To 18 Inches: This length is a short pre-tied tie. It's the appropriate length for many pre-teens, teens, women and shorter men. Because a lot of pre-tied ties are used for uniforms, ties in this length are readily available.
20 Inches: This is considered a standard length of pre-tied tie. If you wear a 57-inch regular size men's tie, you would wear a 20-inch pre-tied tie. It's the size most men wear.
22 To 23 Inches+: This is an extra long pre-tied tie, typically worn by big and/or tall men. If you wear an extra long length in regular neckties, then this length would be your best fit.
Congrats! You're now a tie measurement expert. Next time you're shopping for ties online, you're going to know exactly where those numbers in the product features are coming from. Now, head on over to our post on Choosing Your Necktie Width to make sure you're wearing the best size tie for your body type.
TieMart is an online retailer of men's neckties, bow ties and other accessories. A wide selection of pattern ties are available at TieMart, including popular paisley ties for weddings, traditional plaid ties for the office and collegiate two-color striped ties for graduation or school uniforms. Send in a picture and you can even create a custom photo tie. TieMart ties are affordable and ship quickly from their Midwest location.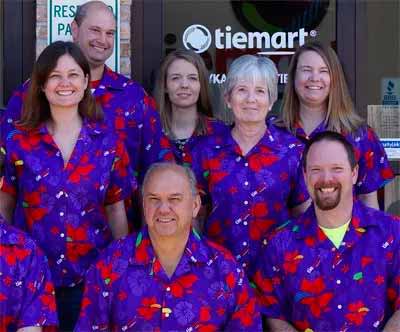 We are a family-run tie company based in Illinois. We've been in the biz since the late 90s, so by now we know a thing or two about men's fashion and accessories. Tiepedia is our lil spot on the web to share that knowledge with you.