Valentine's Day Outfits For Him, Inspired By Your Wedding
---
It's almost the biggest date night of the year: Valentine's Day. This year, get inspired by your upcoming nuptials when planning his date night outfit. After all, the last Valentine's Day before your wedding is a big one. So go all out! Make those reservations and prepare to dress up: Collared shirt, slacks and a tie (of course).
Step one is to wear your favorite dress shirt and a great-fitting pair of slacks or pants. Then, make the night extra special by selecting a tie that incorporates your wedding colors—but is different from what you'll actually be wearing the day of.
Pattern and striped ties are a great way to do this! Look for a paisley or floral tie that contains your color in the pattern. This might be a small piece of the paisley or an individual flower.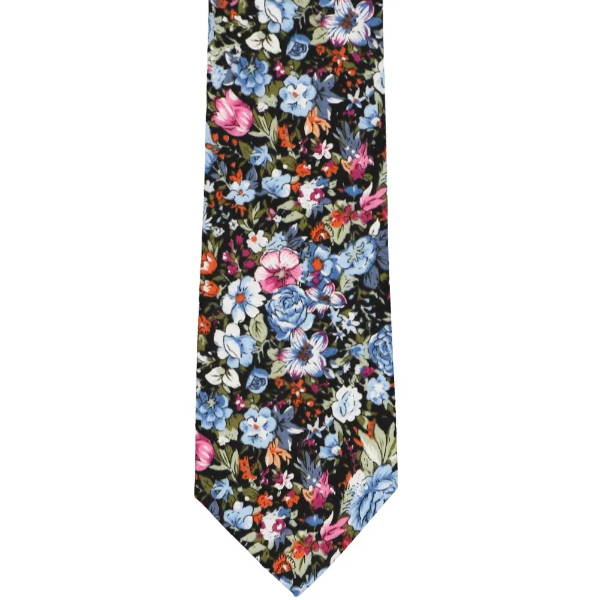 Example: There are several different colors on this floral tie. However, the color that pops is dusty blue—a muted blue that is quite popular for weddings right now. Floral ties are versatile, too. They can be worn casually (you can even wear it with jeans) or take it dressier with black slacks that will match the tie's background.
This paisley tie is the one to wear if you're planning a purple wedding. Subtle purples are trending for weddings right now, and this tie contains a few of those hues: Eggplant and a lighter wisteria/lavender color. The tie has a dressier feel, so we don't recommend wearing it with denim. However, it will stun when paired with black or gray slacks.
Similary, a striped tie might have one stripe that's your wedding color, like the striped tie below. This petal and navy blue striped tie is a bolder choice, but is the perfect way to get excited for an upcoming blush pink wedding this Valentine's Day. Wear it dressier with navy blue or gray slacks. For a more casual feel, it will look great with khakis and a white button down.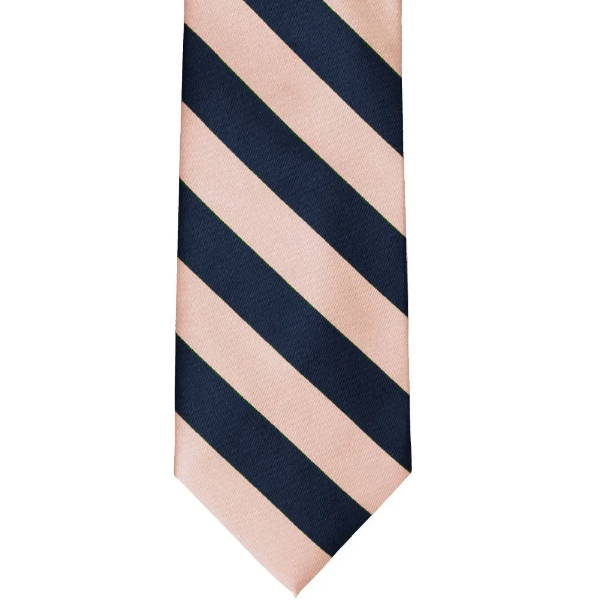 The burgundy tie below features a tone-on-tone look, so it's completely burgundy. Despite it possibly being 100% your wedding colors, it doesn't scream "I'm a wedding tie". In fact, we like the idea of wearing this tie to other special occasions, too: The rehearsal dinner, wedding anniversaries and other milestone moments to come. This is a more formal tie, so wear it with black, gray or navy blue slacks.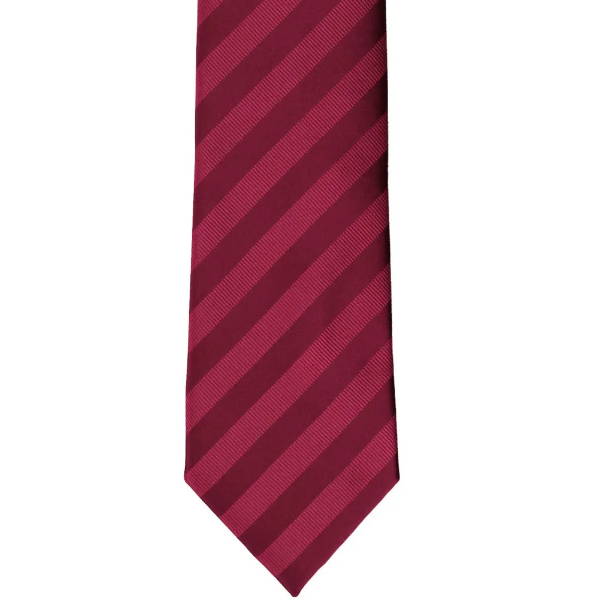 Whether you're going out for a romantic dinner or staying in to cook together, make this Valentine's Day extra special by mixing your upcoming wedding colors into your outfit. (And what better way to test out how they look than by sporting them on your night out?) Shop floral, paisley and striped ties at TieMart to find the perfect date-night look and get excited for your upcoming wedding day.
TieMart offers budget-friendly wedding ties in a huge range of colors and patterns, with a focus on ties in trending wedding colors. You'll find accessories for your entire wedding party, from the groom and groomsmen to the ring bearer and father of the bride. Match your wedding colors by requesting free fabric color swatches today.