7 Things All Guys Must Do Before Prom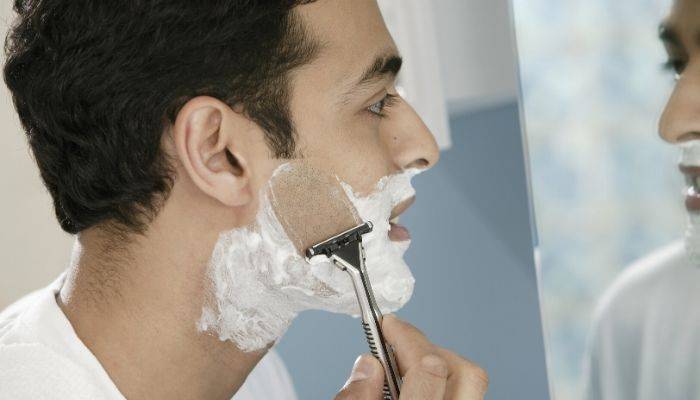 ---
For most of us, prom is one of the best and most memorable nights of high school. But get real guys, we have it pretty easy compared to the ladies. Here is all we really need to do:
Back in the day you could simply ask your favorite gal to prom and be on your way. Fast forward and it's all about the #promposal, baby. To ask someone to prom, you have to get creative, punny and possibly enlist the help of your friends. Some of the top promposals we've seen involve food, balloons and sticky notes.
While some couples will go dutch, the gentlemanly thing to do is to pay for the prom tickets for you and your date. Yes, it may seem like a lot of money, but your date is likely spending much more money (and time) on the perfect dress, hairstyle, makeup, manicure, pedicure (shall I go on?). Pay attention to deadlines! Most high schools have a cut-off date for tickets and you don't want to be the guy who forgot to buy prom tickets.
3. Make Dinner Reservations

If dinner is included with your prom ticket, proceed to number four. If not, get on your phone and make dinner reservations now. Pick a nice, sit-down restaurant that's nearby (no fast food guys!) and that your date will enjoy. Whether you're going alone or with a group of friends, make reservations as soon as possible. All of your classmates will be doing the same and the best spot in town will book up. Also, just like purchasing prom tickets, most guys will pick up the dinner tab.
4. Arrange Transportation

Whether you have your own car, borrowing the family mini-van, finally getting the keys to your dad's cherished '65 Mustang or renting a limo, make sure you have a way to get you and your date to prom. If you don't want to drive or don't have a license, renting a limo with a large group of friends is a fun and memorable option.
5. Buy A Corsage Or Flowers

Prom tradition says the guy presents his date with a beautiful floral corsage. What's a corsage, you ask? It's a small bouquet of flowers worn on a female's wrist. (Your date will likely buy a similar boutonniere for the lapel of your tux.) Corsages can be purchased at local florists for about $35 to $40. Many grocery florists make corsages, too, and sometimes for a bit cheaper than a flower shop. Since ribbon is often involved, the florist will likely want to know the color of your date's dress to coordinate. (Ask your date. While you think she's wearing "pink," in reality she could be wearing "blush pink" or "coral," which are much different colors to a florist.)
Some guys will skip the corsage and bring their prom date a bouquet of flowers instead. Make the bouquet special, and still try to match details of it to her dress or include her favorite flowers.
6. Rent A Tuxedo or Press Your Dark Suit

Guys luck out at prom and don't have to agonize over what dress to wear or worry about whether John is wearing the same black tux. The traditional prom look for guys is all the same: a black (or sometimes white) tuxedo rented from a local formalwear shop. If you have a dark suit that fits well and is in good quality, you can also wear this, too. Just make sure it's clean and pressed so you look your best.
Black or white bow ties are the most popular ties worn at prom. But guys can add some splash to their evening with a colorful tie that coordinates with their date. We have a variety of colorful (and affordable) options that go that small extra step to score big points and show you care. Here at Tiemart, we even offer free color swatches in more than 100 different solid color and pattern bow ties and neckties, so it's easy to match your date's dress.
Don't forget the socks! Black socks are classic, but why not have fun at prom and wear a bold color, a stripe in your school colors or a quirky novelty pattern.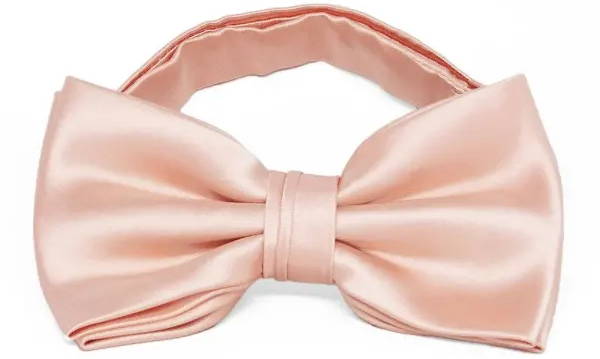 Sorry guys, you're not going to look as good as your prom date, but you can still try. Get your haircut within one week of prom and use hair gel to keep everything in place on the day of. Before you put on your tux, shower, shave, put on (a subtle amount of) aftershave or cologne, brush your teeth and please don't forget deodorant!
Congratulations, you're now ready for prom!
TieMart is an online retailer of men's neckties, bow ties and other accessories. A wide selection of pattern ties are available at TieMart, including popular paisley ties for weddings, traditional plaid ties for the office and collegiate two-color striped ties for graduation or school uniforms. And, yes, if you really want to put your face on a tie, it's possible with a custom photo tie. TieMart ties are affordable and ship quickly from their Midwest location.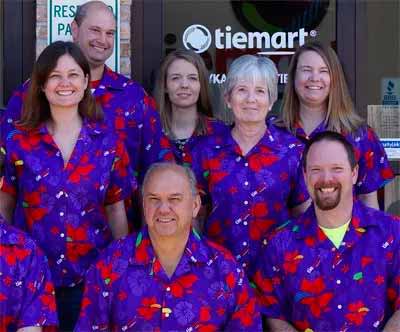 We are a family-run tie company based in Illinois. We've been in the biz since the late 90s, so by now we know a thing or two about men's fashion and accessories. Tiepedia is our lil spot on the web to share that knowledge with you.