Prom Trends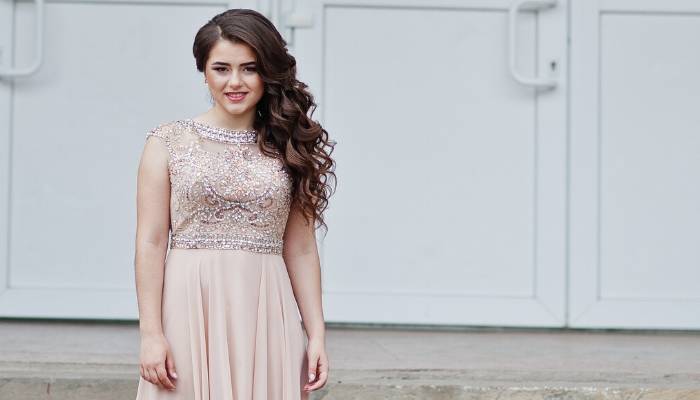 ---
It's never too early to start planning for prom, especially if it's your senior year. We've shopped the malls, scoured the web and thumbed through the latest magazines to bring you the top prom trends.
One of the hottest trends this prom season is big and bold floral prints. With so many patterns and colors to choose from, you are sure to find something that reflects your unique personality. If you find the perfect dress, but it's floral free, you can still get on this trend by adding a floral print necktie or bow tie for your date.
Sparkle and shine like a diamond! Whether you want runway glam in a full-sequin dress or just an extra touch of detail, you will be sure to radiate in this look. Match your date in a sequin bow tie for that added touch.
No longer just for winter, velvet is breaking all the fashion rules. If you want a rich, luxurious look, velvet is for you. Look for velvet dresses in jewel-tone colors or classic black. Or, combine multiple dress trends with a velvet floral dress. Match your date in a black velvet bow tie.
You'll feel like a star on the red carpet in a low-cut, open-back dress this prom. If your school has any prom dress codes, make sure this look passes before you make it yours.
This trend is similar to the open-back gowns, but with thin criss-crossing straps or side cut outs. Many of these dresses add the sequin and crystal trend with sparkling straps. Just make sure this look passes those dress codes.
A sophisticated look with a bit of edge, two-piece dresses are all over this prom season. We're seeing this style trending with sleek, form-fitting mermaid-tail skirts or a cute yet flirty off-the-shoulder crop top. This style is definitely an attention grabber. Again, make sure this look passes your prom's dress code, especially if your midriff is showing.
This is the ultimate prom look and probably what you imagined wearing as a little girl. You'll look like you stepped out of a fairytale in this floor-length, full-skirt dress. So be the belle of the ball and make your night truly enchanting in a princess-style ball gown.
Millennials have turned the world pink. Blush pink is the hottest color in wedding formalwear, so it's no surprise that this soft, elegant shade has made its way onto the prom scene. You'll definitely see this shade in floral and sequin dresses, and it's a dream on a princess ball gown.
Rich and bold, for these colors think of your favorite childhood crayons. Red, royal blue, green. These colors are popular almost every prom, and 2018 is no exception. If your heart is set on a velvet dress, look for these shades in rich jewel tones.
A black-tie classic for any formal occasion. You can't go wrong with these shades for prom. Your date will have an easy time matching your look with a timeless black bow tie.
If you are looking for a pop of color without going over the top, a pastel dress is just the pick for you. This season you'll find dresses in light pinks, lavenders, powder blues, minty blue-greens and light yellows. For an unforgettable pastel prom, look for a princess-style gown that combines multiple pastel shades of tulle on the bottom half. The look is absolutely magical!
TieMart is an online retailer of men's neckties, bow ties and other accessories. A wide selection of pattern ties are available at TieMart, including popular paisley ties for weddings, traditional plaid ties for the office and collegiate two-color striped ties for graduation or school uniforms. And, yes, if you really want to put your face on a tie, it's possible with a custom photo tie. TieMart ties are affordable and ship quickly from their Midwest location.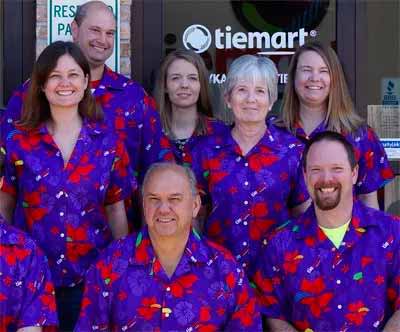 We are a family-run tie company based in Illinois. We've been in the biz since the late 90s, so by now we know a thing or two about men's fashion and accessories. Tiepedia is our lil spot on the web to share that knowledge with you.