Bow Ties And Tuxedos For Choir Groups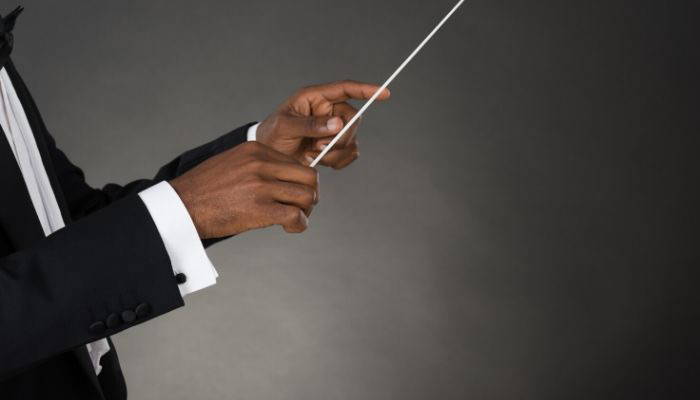 ---
Standing up in front of a crowd of people and belting out a great song takes guts, even if you're part of a choir. Still, it's hard not to feel confident in a good looking tux and tie.
The old saying "dress for success" really rings true here. When you look good, you feel good and more prepared—that can make all the difference in your performance.
Still, picking out a tux and tie combination appropriate for your choir and figuring out the logistics behind getting enough of them can be a daunting task. Don't start hyperventilating; we've got your back. Tiemart is proud to present our guide to choosing the perfect threads for your tenors, baritones and basses!
The Right Kind of Tux and Tie Combo Depends On The Choir

What kind of choir are you purchasing tuxes and ties for—a show choir, concert choir, gospel choir or vocal jazz group? The type of ensemble should play a major role in determining what you're looking for in both a tux and tie.
If you're dealing with a choir that sings mostly traditional choral pieces the classic black tux, vest and bow tie combination is probably most appropriate. But don't let that completely stifle your creativity, there is still room to imbue your choirs' look with a bit of your own creativity and sense of style.
"Your ties are wonderful. The bow ties and long red ties looked fabulous on stage last weekend! We performed with our local symphony and my three choirs performed…80 students participated and the bow ties were used for the choir who trains at the college and they looked so great and they distinguished them from the school choirs, but still blended so nicely. What a beautiful holiday concert! Thank you so much for the fast delivery!" -Charla, Texas
Show choirs lend themselves to a tux and tie combination with a little more flare and pizzazz. Maybe a shiny patterned vest with a matching metallic bow tie is in order for these types of ensembles.
In most cases, choirs will be buying tuxedos and bow ties that will be reused by other students in the future. Think about the varied heights and body shapes of members already in your choir while doing your best to account for the different heights and body shapes you may encounter in the future.
A slimmer, more tailored look is in right now, but carefully consider whether this look is the best option for your choir in the long term. Chances are you want these tuxes and bow ties to last a few years.
Choose A Tux And Bow Tie Your Group's Members Will Be Comfortable In

You're not buying tuxedos and bow ties for mannequins. Ultimately, your male singers will be wearing these, so pick a tuxedo they'll be comfortable singing in. Singing correctly takes a lot of energy and breath support, which makes finding a lighter weight tux that breathes a good idea. It'll ensure your singers can make it through long performances in a stuffy auditorium or concert hall while still sounding their best.
When it comes to bow ties, find a model your singers will easily be able to put on themselves. We'll go out on a limb and assume the members of your choir aren't tie tying aficionados. If that's the case, adjustable band collar or clip-on bow ties are your best bet.
Band collars are an especially good choice for large choral groups because they're easy to put on, can be adjusted to a wide variety of neck sizes and don't carry the "cheesiness" factor clip-ons sometimes do.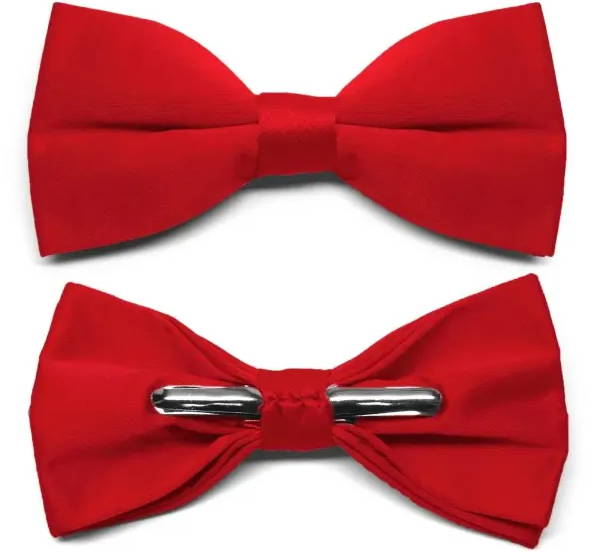 Cummerbund or No Cummerbund?

This question ultimately comes down to personal taste. Recently, we're seeing more choirs skip the cummerbund. But for a competition or formal event, the cummerbund definitely has its place. So if you find the cummerbund look especially sharp, you'll rest easy knowing you can find solid color bow ties and perfectly matching cummerbunds all in one place. Just check the related products section on any of our bow ties to see if we offer matching cummerbunds.

A Unique Bow Tie Brings Your Group's Look Together

The black bow tie is certainly the most popular choice and for good reason. Paired with a black tux and white dress shirt, it creates a clean, classic look that is never out of style and suitable for any performance setting.
There are opportunities to go with bolder colors, though. We have a wide selection of solid color bow ties in just about every color you can imagine, so your options really are vast. We've already determined you can afford to get more creative if you're buying for a specialty ensemble like a show choir or vocal jazz group.
But even if you're buying bow ties for a more traditional school concert choir, you can make a color other than black work. Bow ties and cummerbunds in one of your school's colors is always an appropriate and eye-catching change of pace.
With TieMart's already low prices and bulk order deals, you may be able to afford a few sets of bow ties in different colors for different seasonal performances, too. Maybe you opt for a set of red or green bow ties to use for holiday concerts, or some two-color striped bow ties featuring your school's colors.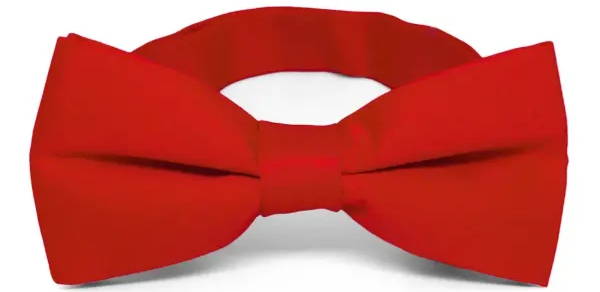 Need ties for an entire choir, dance team or ensemble? No sweat! TieMart routinely fill orders for large groups and even offers special pricing on bulk orders. If you're pressed for time, that's no problem either. Orders are usually shipped out the same day if placed before 4 pm central time.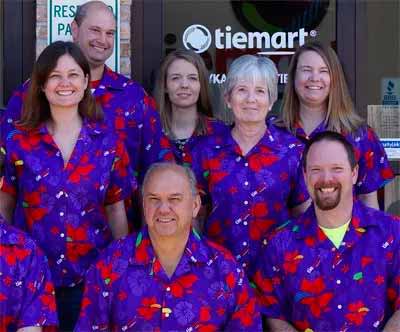 We are a family-run tie company based in Illinois. We've been in the biz since the late 90s, so by now we know a thing or two about men's fashion and accessories. Tiepedia is our lil spot on the web to share that knowledge with you.